0
10th July 2023 12:44 pm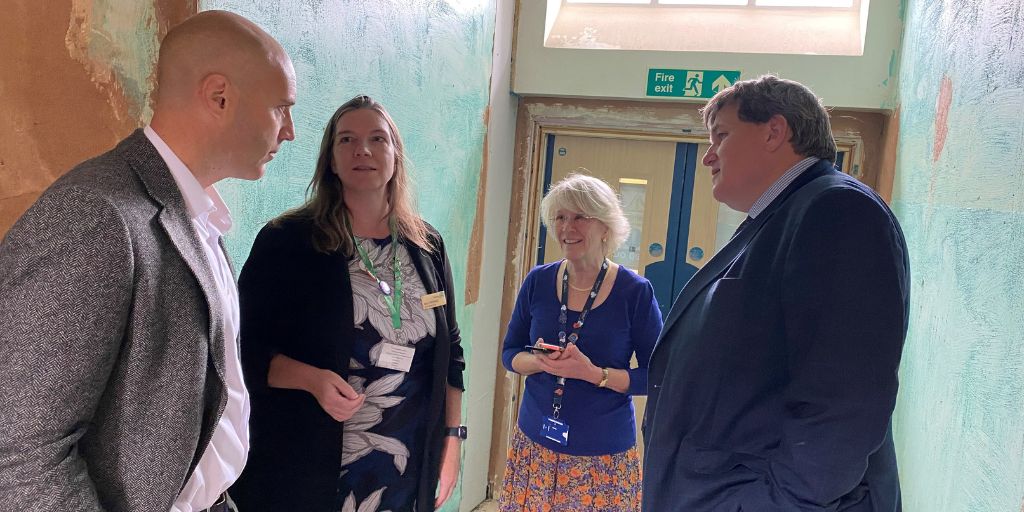 The Andover Community Diagnostic Centre is a step closer to opening it's doors, with almost all areas of construction now underway.
The centre – referred to as the ACDC – will bring additional diagnostic services to Andover with new and expanded facilities being opened.
Using creative thinking to optimise new services moving into the much-loved hospital, the teams have been hard at work and activity is now underway in almost all departments of the new centre.
Construction works are ongoing to create areas for ultrasound, plain film x-ray, cardiology and DEXA scanning, which measures bone density. Some of this is open now, and other areas are scheduled to be open later this month. Construction for endoscopy is also planned to start later this month.
These new and expanded facilities under Hampshire Hospitals NHS Foundation Trust, will be created from an £8million investment to expand community diagnostic services, providing state-of-the-art equipment, a modernised hospital and reducing the need for local people to travel to Basingstoke or Winchester hospitals for care.
Alex Whitfield, chief executive of the trust which runs the hospitals in Andover, Basingstoke and Winchester, said: "It is incredibly exciting to see the progress being made to bring the ACDC to life, supporting our teams to deliver even better care and providing greater access to scans and tests to the local community.
"In the month where we are celebrating the history of the NHS 75th birthday, it's wonderful to also reflect on the future of care. The Andover Community Diagnostic Centre will be there for our patients for many years to come."
Kit Malthouse MP for North West Hampshire, was recently joined by Alex Whitfield, chief executive of HHFT, to see the progress and talk to some of the staff delivering expert care in Andover.
"It was fantastic to see the progress to the Andover Community Diagnostic Centre and I cannot wait to visit when it's fully up and running.  The ACDC is just part of the big investment programme in our local health services and I would like to thank everyone who has been involved."
As part of the ACDC, the Minor Injuries Unit will be moved to a new area of Andover Hospital to bring it within the footprint of the diagnostic centre, ensuring an even better experience for patients who may need scans or tests as part of their treatment.
Alex Whitfield, added: "Everyone at Hampshire Hospitals is so excited to share the work we have been doing and cannot wait until we fully open the ACDC.
"Our teams are working incredibly hard to open the doors to the diagnostic centre as quickly as possible, and we apologise for any noise or disruption whilst these works take place."