0
15th March 2021 8:00 am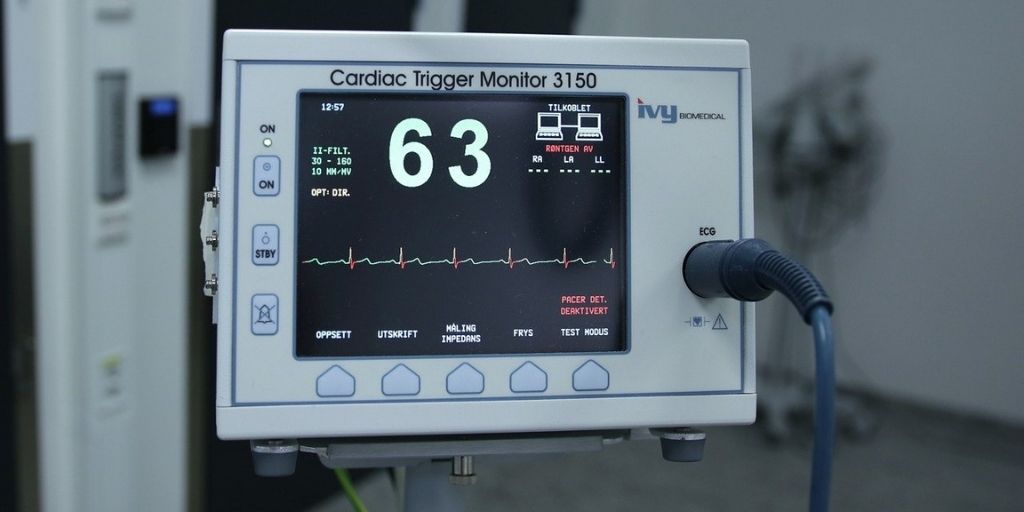 Changing medical device regulations in the EU and the UK could spur wider use of the Internet of Things (IoT) or the Internet of Medical Things (IoMT). Already the use of IoT in healthcare was advancing. Then came the Covid-19 pandemic and a need for social distancing and where possible contactless healthcare that can be aided by advancing technology such as IoT.
The global IoMT market is predicted to reach a value of £103 billion by 2026, growing by a compound rate of nearly 30%. The market covers products which are connected to each other, or to a network, capable of sharing information via the internet. The use of smart medical technology, both by healthcare providers and consumers at home, is expected to grow substantially.
The transition within the EU from the Medical Devices Directive (MDD) to the European Medical Device Regulation (MDR), set now to come into full effect on 26 May 2021, could accelerate the use of new healthcare innovation.
After May 2021, EU MDR will require manufacturers and healthcare providers to be fully compliant with its provisions, including the necessity for an inventory of all medical devices. With changing and increasing regulation, IoT adoption can aid the collection of information and the understanding of technology presence and use, supporting efficiency in the healthcare sector overall.
For the UK, which has left the EU via Brexit, regulation is perhaps less clear.
As part of the EU, the UK would have been required to full comply with EU MDR. The UK introduced The Medical Devices (Amendment etc.) (EU Exit) Regulations 2019 to mirror the EU MDR for UK legislation and with needed amendments. This UK MDR came into effect from 31 December 2020.
The EU MDR
The old MDD was the core regulatory framework for medical devices covering classification, standards of conformity and also requiring that devices were proven to work and that benefits outweighed any negatives.
The new EU MDR expands this framework, adding stricter requirements for manufacturers to prove their products work as intended and that they have a governance system in place to ensure ongoing efficiency. There are 500,000 types of medical device in use currently worldwide.
Manufacturers must now have greater pre-market risk assessments and there must be a pan-European coordination process for the clinical investigation of high-risk devices. The EU MDR requires that medical devices each have a Unique Device Identification (UDI) code that must be entered into the Eudamed database. This guarantees that each unit is fully and globally traceable right back to point of origin.
UK MDR
The UK MDR broadens its remit to cover other technology including instruments used for aesthetic and other non-medical purposes. It amends its classifications resulting in stricter regulations for many devices. The UK MDR also:
• strengthens rules around the clinical data required to demonstrate conformity
• adds a Unique Device Identification system
• adds greater supply chain oversight
• strengthens requirements for post-market product monitoring
Under the Medicines and Healthcare products Regulatory Agency (MHRA) in the UK and UK MDR all medical devices placed on the market in the United Kingdom in 2021 must also be registered with the MHRA.
Improving data collection under MDR
MDR compliance can actually work hand in hand with the need to limit contact between patients, and IoT networks are a perfect technology solution. IoT network systems can be integrated with existing connectivity, such as Wi-Fi, to give medical devices reliable network connectivity and to connect multiple endpoints in a healthcare provider's network. IoT networks and IoT connected devices can coordinate with inventory tracking systems, whether they are being used in hospitals or remotely by patients in their homes.
IoT connectivity can make inventory monitoring simpler, making it easier to achieve MDR compliance. If devices are connected to one central network, they can be individually tracked and inventory systems updated in real-time. Each one eventually gets its own UDI code and can be added to a central database in batches, building MDR compliance quickly.
MDR could be an incentive and opportunity, instead of being seen as restraining regulation. MDR offers the prospect of improved device tracking and management systems, for the benefit of healthcare organizations and healthcare delivery. Coupled with coping with the Covid-19 pandemic there is a positive catalyst for the growth of IoT in healthcare.
Visibility and insight
If medical devices are monitored via IoT networks, not only do they achieve MDR compliance, but they also provide deep insights into product use.
GCE Healthcare began working with ByteSnap Design when poor 2G availability started to affect the connectivity of their Portable Oxygen Concentrators used to deliver oxygen to patients in homes and hospitals. GCE was building a new solution where device data would be transmitted via Bluetooth and connected to a hub system in hospitals. They needed software to ensure guaranteed connectivity. ByteSnap's expertise in developing robust, embedded software was required to meet a need for remote management and service updates, and secure uploads to the cloud.
Working with ByteSnap, GCE Healthcare has created its GCE Healthcare Gateway using ByteSnap's Linux software and integration of MQTT, TLS and Bluetooth services, and has a viable product for better connectivity. ByteSnap is also working on bespoke healthcare connectivity solutions with the likes of Siemens, Phillips Healthcare, and Cole-Parmer.
IoT connectivity, if implemented more broadly, can provide seamless, real-time visibility of devices, their use and performance. Insights gleaned from usage data could aid both medical care and product development, with clarity on how patients are using digi-health, as well as how efficiently technology is deployed within a healthcare network. Devices, for example, can be distributed more evenly across departments or be quickly located when not in use, to be moved to where they are needed.
Pre-market risk assessments
MDR also adds a stricter pre-market risk assessment requirement for manufacturers. This is built in to the ethos of electronics software and hardware experts ByteSnap. The engineers at ByteSnap believe in early error detection to speed up a project's lifecycle, in testing to compliance standards before ever reaching compliance and in projects where testing is built into development and not just at the end. ByteSnap has found that this reduces the risk of failing product certification and regulation, such as MDR, and that changes made earlier during the development process, based on real world feedback, saves money long term and delivers a more effective product.
Healthcare innovation
MDR in Europe and in the UK calls for stronger controls over medical devices and adds to the work of manufacturers, suppliers, and healthcare organizations. IoT offers the opportunity to manage this workload whilst adding many other efficiencies.
IoT can provide medical device identification, tracking, and integrate with centralised databases required to demonstrate MDR compliance. Whilst IoT can provide device inventory, an even greater benefit is that IoT is able to deliver valuable insights for the management of device utilization. During the Covid-19 pandemic and beyond, IoT device monitoring and tracking should help ensure the effective deployment of critical assets.
The implementation of MDR in Europe and the UK is just the beginning of MDR regulation. MDR's 2021 deadline applies to the most safety-sensitive of devices. There are deadlines for compliance for other medical technology in 2023 and 2025. MDR won't be the last change to medical device regulation. As healthcare relies more heavily on emerging tech, regulations will be updated to encompass these developments