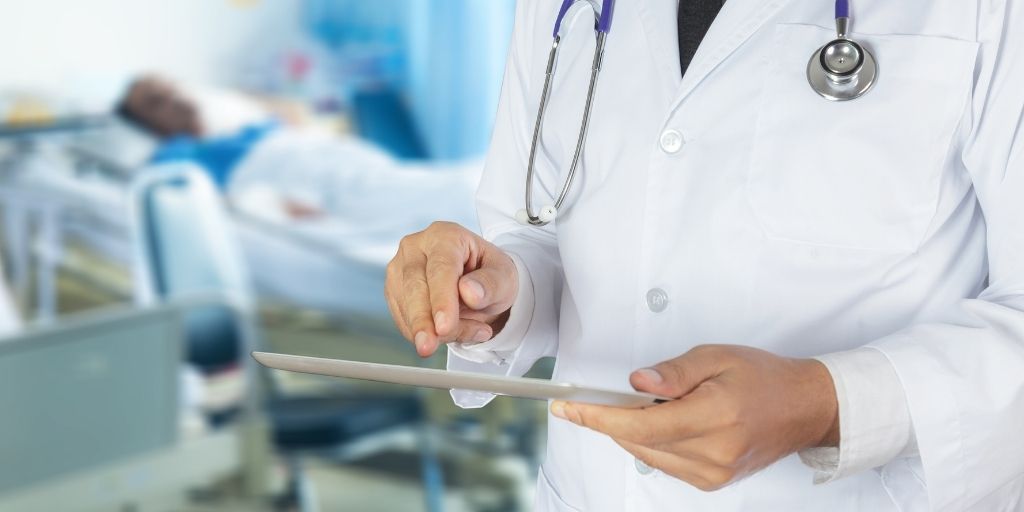 About Kent and Medway NHS and Social Care Partnership Trust
Kent and Medway NHS and Social Care Partnership Trust (KMPT) is one of the largest mental health trusts in the UK, providing mental health, learning disability, and substance misuse services. Serving 1.7 million people across Kent and Medway, it employs 3,318 staff and 228 seconded staff.
The Challenge
KMPT's vision is to "provide brilliant care through brilliant people". To uphold an outstanding quality of care, its infrastructure needed to support and enable its staff to deliver their best work – without the obstacle of network interruptions.
Throughout the day, staff need reliable access to multiple mission-critical applications, such as electronic records images, digital dictations, and video conferencing services.
To ensure the infrastructure could continue to facilitate the Trust's capabilities, KMPT was looking for a partner to replace its existing wireless solution. Specifically, the new network needed to support up to four devices per person, with the ability to prioritise multimedia traffic.
The network needed to span KMPT's 28 sites and 57 buildings, providing an agile solution that could meet the Trust's current and future demands.
The Solution
Alcatel-Lucent Enterprise worked with its business partner, Khipu Networks, to deliver the solution, chosen as it met the Trust's diverse requirements; offering flexibility around how service and traffic could be deployed, managed, monitored, and maintained; and allowing it to supply staff and patients with a robust and reliable internet connection in a single solution.
ALE provided a centrally managed WLAN solution with sophisticated centralised policy management.
ALE's management platform delivers simplified management, with active monitoring and alarming, and centralised network administration. The OmniAccess Wireless Access Points offer reliable Wi-Fi network connectivity across each of the Trust's sites and buildings.
Finally, the unified policy management provides optimum control and a secure, high-capacity BYOD service, allowing the Trust to manage policies for tens of thousands of mobile users, devices, and apps – while confidently meeting user demand.
The Results
The new Wi-Fi network offers reliable connectivity and is compatible with the Trust's existing IT infrastructure, which made the transition between the two networks seamless. The introduction of 802.11ac Wave 2 Wi-Fi solution has improved performance and reduces the load in the 2.4GHz.
While the former system could have been vulnerable to network downtime, the reliability of the new solution now enables the staff to provide timely, safe, and efficient care. Staff now use VoIP and multiple WiFi-enabled devices over a high-performing, high-capacity, and pervasive wireless network to access critical information and apps 24/7.
The OmniVista 3600 has also enabled the Trust to simplify and centralise management of its network, providing active monitoring, alarming, and administration across the entire system. Additionally, the network now offers online portals for call logging and product updates, creating a fast and easy system for tracking.
Importantly, these benefits have come at a high cost-to-innovation ratio, meaning the Trust can now achieve more, for an exceptionally fair rate. Likewise, the new infrastructure provides a backbone that will enable the Trust to continue to introduce technologies that will enhance patient care, making it a cost-effective and efficient, future-proofed decision.
Michele Curtis, Head of ICT, Kent and Medway NHS and Social Care Partnership Trust, commented on the new solution; "I am delighted with how our ALE WiFi solution underpins new, innovative ways of working. It is fundamental for achieving a safe and dynamic system of care for all our service users, and for providing secure connectivity for outpatient clinics, inpatient units, and community-based teams. It also provides internet access to the public when they visit our many sites."