0
14th January 2022 8:00 am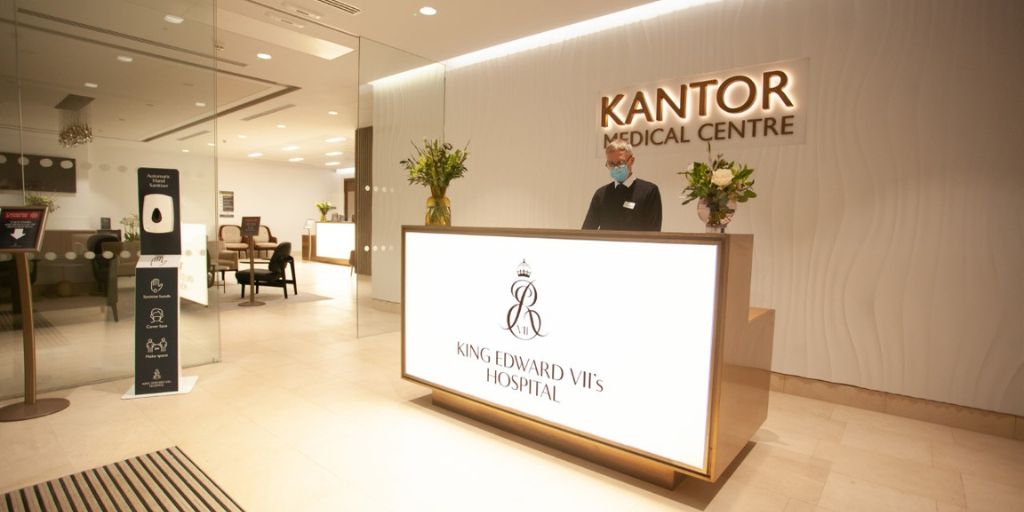 Independent charitable hospital King Edward VII's has opened a new, world class facility, offering diagnostic services and outpatient care.
The new Kantor Medical Centre (KMC) situated opposite the main hospital on Beaumont Street, is the hospital's latest purpose-built facility, spanning seven floors with a total of 28 additional consulting rooms.
The centre boasts an impressive array of cutting edge technology including a 3T MRI, CT scanner, two x-ray facilities, two ultrasound and two minor procedure rooms. The ground floor hosts a waiting area and pharmacy, while other floors are dedicated to expanding the hospital's outpatient services.
The facility has been developed in line with the hospital's clinical strategy to expand its offering within Musculoskeletal, Women's Health, Urology and Digestive Health. Kantor Medical Centre will also host Centres of Excellence in other specialities such as Ophthalmology, Dermatology and ENT supported by the centre's exceptional facilities and advanced technology.
Lindsey Condron, Chief Executive at the hospital commented: "The hospital has long been committed to providing the very best clinical care to our patients. The opening of this facility marks an exciting new chapter for King Edward VII's Hospital and represents our largest single investment in facilities since we opened the current hospital building in Marylebone. The development of this new specialist centre has been made possible by the extremely generous support of the Kantor Charitable Foundation, for which we are enormously grateful. This investment in innovative technology will enable us to provide advanced treatment to even more patients."