0
6th December 2021 10:00 am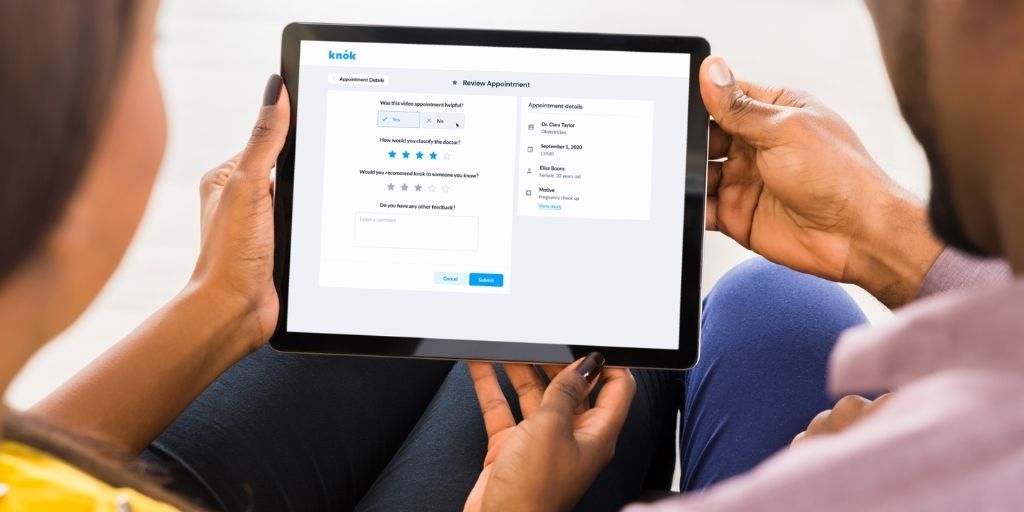 NOS 5G Fund, created by NOS and managed by Armilar Venture Partners, and Triple Point Ventures, have co-invested €4.4M in digital health start-up knok. The investment round also includes participation from previous investors, the Social Innovation Fund and Social and Environmental Impact Fund MSM (Mustard Seed MAZE). The Portuguese start-up will use the investment to develop complete and fully integrated telemedicine solutions which benefit enormously from 5G technology.
knok's platform incorporates video consultations and supporting tools for remote monitoring of patients via artificial intelligence, all through a single platform. Through this solution, the patients can identify symptoms, share clinical information with the practitioners and engage with them through video consultations in an integrated, safe, and intuitive way. The innovative platform facilitates access to remote healthcare, providing a holistic and robust technological solution based on data gathered from hundreds of thousands of video consultations.
knok operates under a digital-first healthcare model based on convenience, ease of use, and trust. knok's platform can be quickly and seamlessly integrated into the offering of health care providers, such as hospitals, clinics, primary care units and insurers, guaranteeing secure connectivity between patients and doctors.
knok is active in 12 countries, has approximately 30 clients (hospitals, clinics, and insurers), more than 3,100 active doctors from more than 9 medical specialities, and has been used in more than 160,000 consultations.
5G technology has a high data output capacity and low latency, which will improve access to healthcare, especially for those living in remote locations. Beyond this, 5G will bring greater flexibility to medical staff, who will be able to provide these services through a reliable and secure mobile network. It will also enhance collaboration between medical professionals, promote the sharing of documentation and medical records, and enable cooperation between several specialists in the same consultation, all remotely. With the new generation of mobile networks, knok's solution will also have the possibility of extending to medical specialities that require high image quality for observation, such as dermatology.
Jorge Graça, CTO of NOS, stresses that "investing in knok is an essential milestone for the NOS 5G Fund. This is the only Portuguese fund committed to supporting tech start-ups that can make the most of 5G and its potential. Healthcare is one of the areas that will benefit most from this technology, allowing the best experts in any part of the world to connect with patients and contribute to the democratisation of healthcare access. We are fully aware that by supporting knok in developing solutions that create value, convenience, and efficiency for patients and physicians, we are contributing to the modernisation of healthcare and society in general."
Jose Bastos, CEO, and Co-Founder of knok, says that "knok is entering a new development phase following this investment round. The set of excellent investors that joined the round will accelerate the national and international expansion of our integrated health solution. It will also strengthen our presence in Spain, Brazil, and other countries in Latin America, whilst we're opening new markets like India, the UK, and Italy."
João Magalhães, CTO and Co-Founder of knok, says that "NOS is a fundamental partner for our technological strategy. We are very excited about having their support and know-how in 5G. This partnership will allow us to bring our product to another level, making it more and more differentiated at the global level. "
Christopher Lascelles, Investor at Triple Point Ventures, adds: "Following the events of the last 18 months, more patients are looking to telehealth solutions than ever before. As such, startups such as knok are developing crucial technology for healthcare and insurance providers to enable patients to receive the very best care in an atmosphere they feel comfortable with. At Triple Point, we're excited to be supporting knok in its next phase of growth as the business expands to reach more practitioners and patients globally."