0
21st April 2022 10:00 am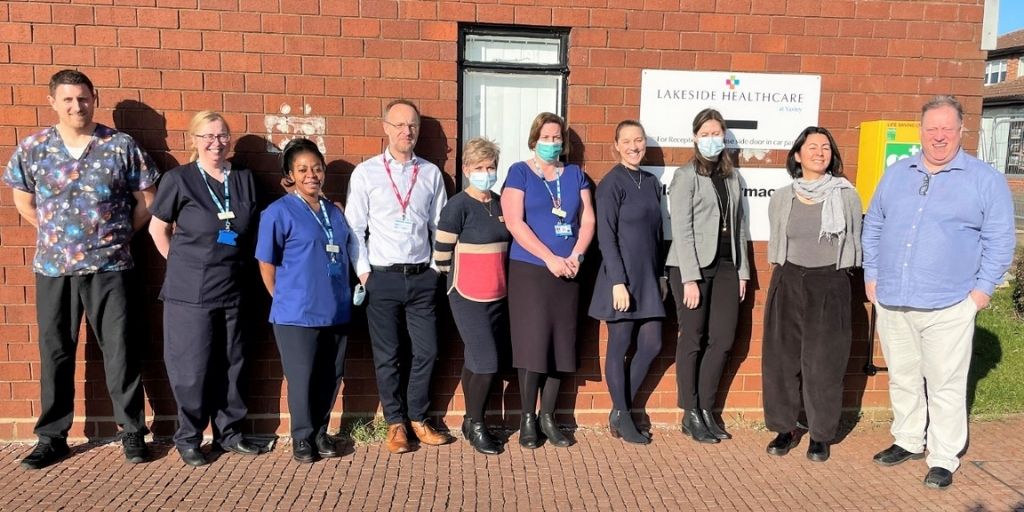 A group of GP practices in the East Midlands have overhauled their primary care pathways and addressed workforce pressures by digitising patient triage and assessment workflows.
Lakeside Healthcare Partnership, an NHS GP super-partnership, is rolling out Doctrin's care navigation platform, and replacing a number of legacy systems, including eConsult, Q-Doctor, Engage Consult and Doctorlink, across all eight sites.
The end-to-end navigation platform enables patients to be triaged and directed to the right healthcare practitioner for their needs from the outset, whether that is self-care, community pharmacy, a nurse practitioner, GP or an emergency care practitioner.
This allows them to plan their workforce accordingly to make sure they have the right practitioners working during busier periods.
The platform's unique data dashboard has shown that as a result, less than 10% of initial patient queries actually need to be dealt with by a GP.
Sites that didn't previously use a digital service – Oundle, St Neots and New Queen Street – are now providing 20% of consultations remotely after onboarding Doctrin, while Yaxley, which was already using a digital system, is providing 80% of appointments remotely.
As well as streamlining care, the platform has reduced the number of calls coming into the practices – freeing up the phone lines for patients who don't have online access. Across two of Lakeside's practices, New Queen Street and St Neots, the number of calls coming into the practices has reduced from 6,143 a week to 4,600 – a 25% reduction.
The platform enables patients to engage with their local practice at a time that suits them and provides a response within one working day, accelerating time to diagnosis and transforming chronic disease management. And by providing healthcare advice remotely through video consults, there is less need for patients to travel to the surgery.
Doctrin also provides a seamless patient journey across health and social care providers, as it allows multiple organisations to work together on the platform.
The reliability and responsiveness of the platform has been well received by patients, resulting in a patient satisfaction score of over 90% across Lakeside sites.
Group lead nurse at Lakeside Kerry Gardner said: "Doctrin has completely re-shaped the model of care at Lakeside, as the AI triage tool ensures patients are directed to the right healthcare professional for their needs.
"This allows us to plan our workforce accordingly and avoid understaffing in areas that might have increased demand on particular days of the week.
"Doctrin isn't just a digital platform, it's a whole new way of working for primary care that ultimately makes the experience easier for patients. It has already earned patient trust as they can submit a request to their practice while on the go and rely on them to respond quickly."
Doctrin is currently live at Lakeside's Yaxley, Oundle, St Neots, Hereward and New Queen Street sites.The remaining three practices, Corby, Headlands and Stamford, will go live in the coming
months. So far, 91% of patients said they would recommend Doctrin to a friend and 95% said they felt they were met with compassion when using the platform.
Managing director at Doctrin, Craig Oates, said: "The results seen at Lakeside Healthcare show what can be achieved by choosing the right digital healthcare platform for primary care.
"The end-to-end triage and consultation tool enables practices to get unique insights into patient behaviours and needs, in order to plan services more effectively – improving efficiency and overall patient satisfaction.
"The platform is all-encompassing, with the capability to support patients with long term conditions and communicate with primary care networks, social care, care homes and the third sector.
"It also provides excellent clinical supervision and training opportunities, to help practices get the most out of their staff while providing a gold-standard service for patients.
"We are really excited to continue supporting Lakeside as the platform goes live in the remaining sites in the next few months."