0
13th March 2023 8:00 am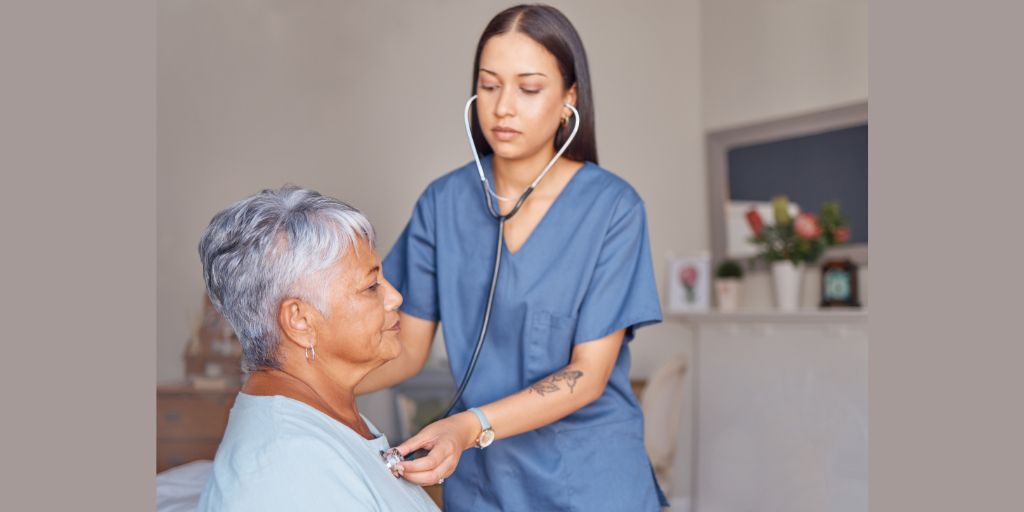 A local Midwife is urging anyone whose heart belongs in midwifery to return to practice or even make the first move towards your dream career.
Returning to practice is now easier than ever with blended learning at the University of Cumbria, coupled with a minimum of 250 hours in practice.
Angela Goode has been a Midwife at West Cumberland Hospital in Whitehaven since 2009 and had dreamed about being a Midwife for as long as she can remember. For Angela though it wasn't a straightforward journey to her dream career.
In 1987, Angela began her 3-year nursing training in Whitehaven. To become a Midwife at that time, you had to first train as a nurse in order to enrol in midwifery training. After her nurse training, Angela relocated to Lincoln with her partner.
Angela said: "We were planning to move down to Lincoln and there was a Diploma course for midwifery being trialled at the time for qualified nurses. In June 1992 I began my midwifery training there.
"In the midst of my training, we needed to move from Lincoln to Lancaster. I had asked to transfer my course but unfortunately it wasn't possible so I finished my training in Lincoln. In December 1993, I qualified as a Midwife and I was over the moon.
"In Lancaster, I went ahead and put myself forward for a Midwife position in the local maternity unit but I was turned away as you had to have gained experience where you completed your course. I could have commenced my midwifery career at Lancaster if I worked voluntarily gaining experience until a post became available, but at the time it wasn't something I could afford to do."
From 1994 up until 2002 Angela returned to nursing, before then returning to Cumbria and took a five year career break to spend time with her family.
Then in 2007 Angela accompanied her stepdaughter to the Maternity Unit at West Cumberland Hospital. Angela said: "As soon as I went on the maternity ward, it was like going home. It was the warmest environment and everybody was so nice to us. It really made me think 'maybe I can do it'".
Angela contacted the appropriate people to get the ball rolling but was met with the same offer as before, as she had allowed her registration as a Midwife to lapse, she now needed to work 750 voluntary hours to re-register as a Midwife. This time around, Angela was fortunate to be in the position to go ahead and get started.
Angela finished by saying: "I have now been a Midwife for 15 years and it is the most rewarding job ever. I am always amazed and humbled by the strength of women and honoured to be part of an amazing team. If you want to do it, go for it. You'll be glad that you did."
If you want to return to practice as a midwife, you can enrol on a 6 month return to practice course with the University of Cumbria.
This is a blended learning course and all teaching sessions are online and you will be expected to undertake a minimum of 250 hours in practice, i.e. in maternity department at NCIC, hours will be dependent on the number of years that you have been out of practice alongside the number of years that you were in practice.
If you have never trained to be a midwife but want to learn more about whether it is for you, then you can find all you need to know over on the health careers website.
Whether you want to discuss this further or take the leap and make the first move, you can get in touch with Practice Development Lead for Midwifery, Denise Evans at Denise.Evans@ncic.nhs.uk