0
29th January 2019 11:38 pm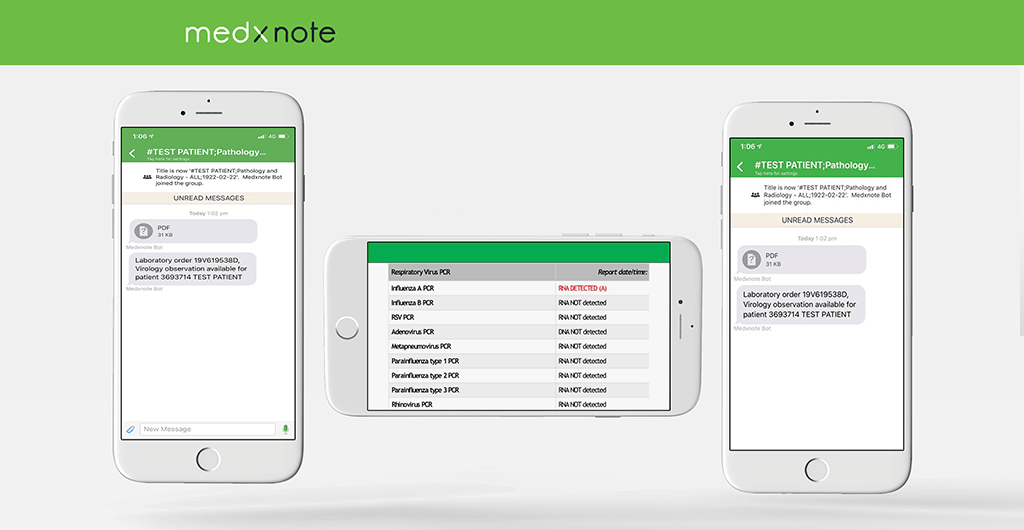 Healthcare is predicted to have a 36% automation potential. (1) This means more than a third of healthcare tasks especially connecting the right data to the right clinician at the right time could be automated, allowing healthcare staff to offer more direct, value-based patient care at lower costs and increased efficiency.
The potential savings are massive with the US spending $215.4 billion on hospital administration costs which accounts for about 25.3% of hospital budgets! (2) In the NHS the need to do more with less is greater than ever as referenced in the NHS long-term plan. The plan requires the NHS to deliver savings from administrative costs of more than £700 million by 2023/24. (3)
The Rise of the Robots
Medxnote have developed an open and standards-based platform with HL7 FHIR interoperability and a 'Privacy by Design Architecture' where all data is stored locally.
The secret is that while we've all heard of 'Big Data' all the data we need to make the NHS more efficient is available in existing legacy systems.  The magic of a Medxnote Robot is that it delivers this data to the right doctor or nurse at the right time saving countless hours of lost productivity.  These 'Machine to Human' interactions are now live at our GDE sites in University Hospital Southampton and The Royal Liverpool and Broadgreen University Hospitals.
Flu Notification Robot, University Hospital Southampton
Medxnote developed a Flu Alert Robot to send flu alerts along with a downloadable PDF of the results to the appropriate staff members.
This means staff are able to ensure prompt isolation and management of affected patients, speed up access to appropriate treatment and reduce the spread of the virus to other patients.
Prior to this staff at UHS would spend up to an hour calling wards to provide results.
Helen Harrison, Medxnote project manager at UHS, said: "Medxnote has already transformed communication in the trust and, with advances such as our custom-made flu alert, it could prove to be the start of a revolution in communication across the wider NHS." (4)
Clinical Trials Robot, The Royal Liverpool and Broadgreen University Hospitals. 
Medxnote developed a Clinical Trial Robot to help identify patients suitable for a new clinical trial.  The research staff are now notified in real time by the Robot when a suitable patient for the trial is identified.
Prior to these 'Machine to Human' alerts research staff often missed recruiting patients to clinical trials.
These are just 2 use cases of how Robots are transforming clinical workflow in the NHS.
All Medxnote Robots are easy to design, build and implement with no disruption to existing legacy systems.  The only question to ask is – What Medxnote Robot will you build today?
References:
1: https://www.mckinsey.com/business-functions/digital-mckinsey/our-insights/where-machines-could-replace-humans-and-where-they-cant-yet
2: Health Aff (Millwood). 2014 Sep;33(9):1586-94. doi: 10.1377/hlthaff.2013.1327.
A comparison of hospital administrative costs in eight nations: US costs exceed all others by far.
Himmelstein DU1, Jun M2, Busse R3, Chevreul K4, Geissler A5, Jeurissen P6, Thomson S7, Vinet MA8, Woolhandler S9.
https://www.ncbi.nlm.nih.gov/pubmed/25201663
3: https://www.kingsfund.org.uk/publications/nhs-long-term-plan-explained
4: https://www.digitalhealth.net/2019/01/university-hospital-southampton-instant-alert-app-flu/