0
25th February 2021 4:26 pm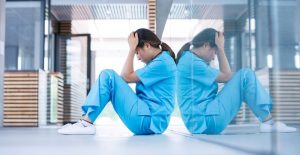 Health care staff have been at the frontline of fighting against the deadly Coronavirus, and while saving lives, their mental health has been severely impacted.
Bearing that in mind, the NHS is providing 40 dedicated support hubs set to open across the country, offering staff access to mental health services.
To make the option convenient, health care workers will also have access to the free services telephonically, where they will receive help from field experts such as mental health clinicians, phycologists, therapists, and recovery workers.
The hubs are a continuation of the NHS England's, aim to improve the mental health of their workers.
In October last year, NHS England and NHS Improvement invested an additional £15 million to strengthen healthcare staff's mental health support.
The NHS' National Mental Health Director, Claire Murdoch, said:
"NHS staff are used to dealing with the extremes of life on a daily basis, but this year has been exceptional, and in what is likely to be the toughest year in their career, staff have put their minds and bodies to the limit treating hundreds of thousands of seriously ill-patients with Covid-19.
"So it is vital that the people that played such a big role getting this country through the pandemic are given additional support, and I would urge anyone working in the NHS whether you are a porter, a nurse, paramedic or other role to please ask for help from one of our 40 mental health support hubs as they open over the coming weeks."
Yvette Hodge who works at Pennine Care NHS Foundation Trust said:
"I was worried about my parents catching the disease and I felt guilty being at work and not being there to help them. Everything in our lives had changed, I didn't feel the same and I couldn't do the usual things in my life that helped me relax and unwind.
"I contacted the Greater Manchester Resilience Hub and spoke to one of their therapists and I just poured everything out to them – all my anxieties and worries – they really have been amazing and we developed a plan to help give more structure to my life.
Mental health issues contribute to staff absence and during the first wave of the pandemic, a new helpline, a 24/7 text service, and free access to wellbeing apps were set up for NHS staff struggling with their wellbeing."
Prerana Issar, Chief People Officer for the NHS said:
"We are committed to supporting all our NHS people's health and well-being as we move through what has been an unprecedented year and that is why we have invested £15 million into dedicated mental health support for our staff.
"Through these 40 mental health and wellbeing hubs our staff will be able to get access to specialist psychological support, alongside a package of support for all our senior leaders so every person working in the NHS knows where to turn if they need support."
"To all my NHS colleagues, it's imperative that you reach out for support if you need it including using the range of resources available on our nhs.people.uk site."
Article Source: https://www.england.nhs.uk/2021/02/nhs-expands-mental-health-support-for-staff-after-toughest-year-in-health-service-history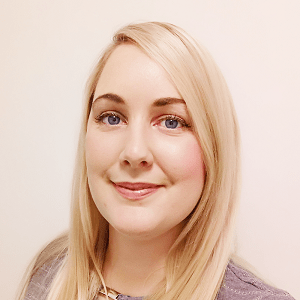 Tracy is an Editor and Marketing Director who helps healthcare professionals and technology companies work together to digitise the UK healthcare system. After many years of helping award winning technology companies bring their innovations to the UK market she launched the Health Tech Digital resource platform which keeps healthcare professionals up to date with industry news and technology solutions for their establishments. Tracy is also the Marketing Director of Reborn Marketing Ltd and has worked with both private and public sectors focusing on technology in the UK for the past 7 years. If you have news you would like to share or would like to get in touch regarding your healthcare technology solution you can reach Tracy at tracy.williams@healthtechdigital.com.