0
30th March 2022 8:00 am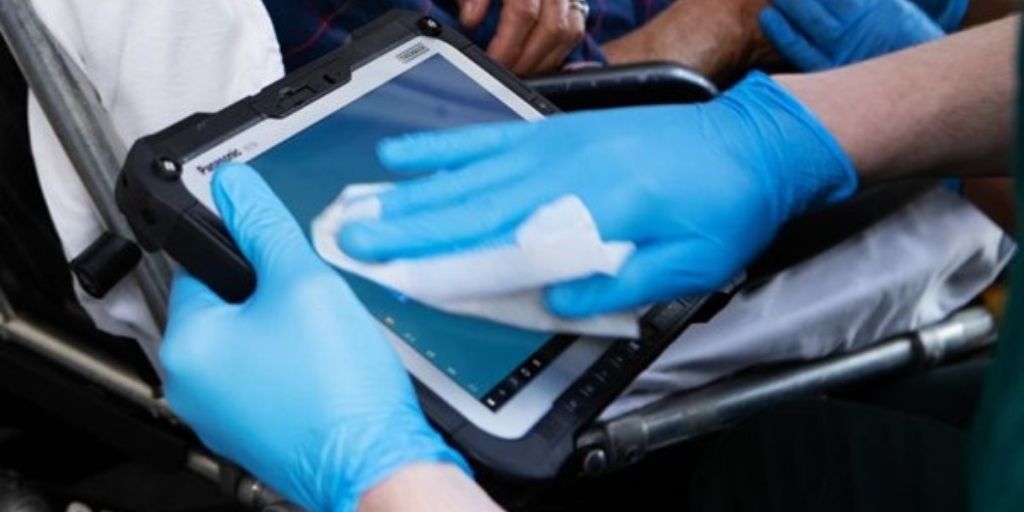 The incredible challenge of developing and then mass manufacturing vaccines for the pandemic placed the pharmaceutical industry under the microscope of the world's scrutiny like never before. Many of us imagined our greatest scientific minds in their labs at work – under unimaginable pressure as they worked tirelessly for a breakthrough, before then moving onto testing and full-scale production. In just 12 months, pharma manufacturers achieved what would traditionally have taken years. One element of this success was the investment in technology to upgrade IT infrastructure, enabling them to process data at a much faster rate.
Of course, as in many industries today, mobile computing is as much an essential tool as the pipette and test tube for those working in the pharmaceutical industry. But because of the unique environment, our lab technicians and pharma manufacturers require a particular type of computing device to meet their needs. They are the very definition of power users with the need to be mobile, connected and have processing power at their fingertips.
So, just what are the challenges when selecting a successful device for the pharma lab or production environment?
Mobility with computing power
Pharma users need a device that is light enough to move with them around the lab or production environment but also has the processing power and memory to cope with complex data sets and information. Rugged Windows laptops or two-in-one with devices, with large 12-inch screens, are ideal for this purpose. They can be used in laptop or tablet mode and offer all the computing power any pharma user could need. To support the long worker hours, a device with a long battery life and hot-swappable capabilities is also essential to support a worker through a day.
Tough and easy to sanitise
Computing devices in a pharma environment suffer from all the usual knocks and scrapes of any workplace, so a rugged device is always useful, but one major challenge that is more difficult to overcome is the need to be able to sanitise. It's important to look for devices that are minimum IP65 rated against water and dust ingress.
The test procedure is to wipe each area on the device 10,000 times with the liquid solution at a pressure of 1 kfg/cm2 for 10,000. On top of this, buyers should look for the manufacturers with a track record of the lowest industry failure rates (independently tested), the strongest warranties, a European repair centre and a local network of engineers for peace of mind.
A touchscreen that works with wet hands and gloves
Touchscreen devices typically don't respond well when wet from being regularly sanitised or when used with gloves. So, buyers should look for devices that are built for operation in this environment. Capacitive touch screens are designed to be easily used when wet, and by gloved hands or with a Digitiser Pen – avoiding user frustrations and inaccuracies.
Tailored to their specific needs
Mobile computing devices in the pharma industry are used for many purposes and carrying around multiple devices just isn't an option. So, another important consideration is the ability to adapt and integrate the device with any peripherals that might be needed. For example, barcode readers for ingredient logging or supply chain purposes and smartcard readers for security identification.
Designed for use in extreme temperatures
Many pharma production environments require products to be kept at extremely low temperatures, just like some of the vaccines. So, ensuring that your chosen devices can also work in extreme temperatures is key.
By Mike Willett, Key Account Manager – Manufacturing and Logistics, UK & Ireland for Panasonic TOUGHBOOK