0
25th August 2022 1:39 pm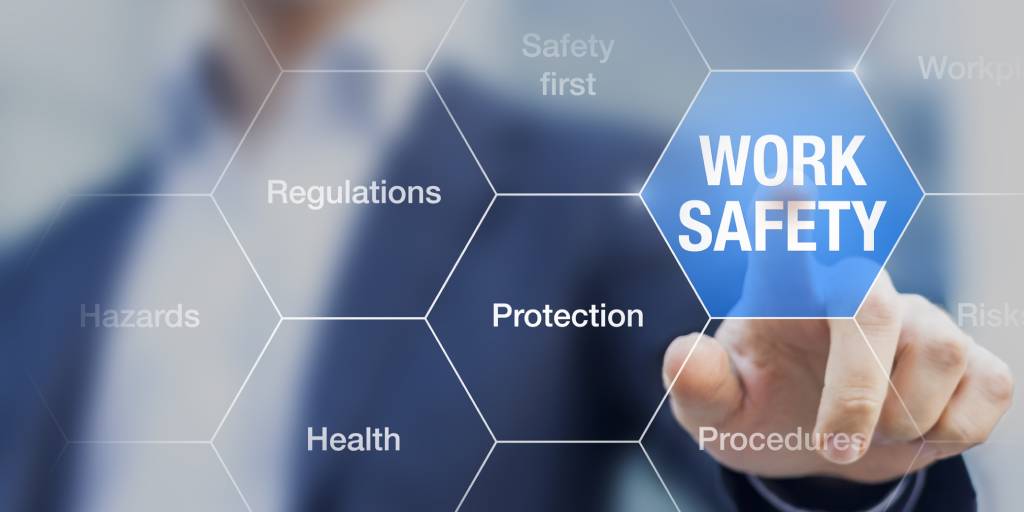 Founded in 1931, Multitone Electronics Plc (Multitone) is a British based company, with sales and service presence throughout EMEA, APAC, Americas and Australasia, specialising in the development and delivery of tailored, highly resilient, integrated messaging solutions.
Our range of modular, integrated messaging and communications solutions make it possible for businesses to optimise their communications workflows, benefit from efficiency gains, streamline team interactions, and enhance overall user experience and safety.
In August 2022, Multitone won the Digital Health Technology Award for Best Mental Health Technology Solution. The award was given for its EkoTek system, a wireless personal safety employee protection solution, designed to meet the needs of any environment, in which the employer must provide a duty of care to employees by enabling them to call for help if an incident occurs.
Multitone received the award following the successful installation of the EkoTek system at one of the UK's leading Mental Health Trusts. One of the key benefits of the EkoTek solution is that it can be used in any environment where there are remote workers, for example in estates management, warehouses, retail, commercial and industrial premises. 
"Multitone is delighted to receive this special award for our EkoTek system, helping organisations to implement integrated employee safety solutions; providing reassurance that should employees need assistance, it can be available to them within seconds. 
"We look forward to expanding its use in a variety of organisational settings, offering a robust, reliable and highly flexible wireless employee protection system." 
Peter Lomax, Sales & Marketing Director, Multitone 
System overview 
EkoTek is an onsite two-way wireless employee protection/lone worker system that raises an alarm from the touch of a button, fall or lack of response from the user. With location details provided with the alarm, assistance is directed straight to the location where the alarm was raised from.
EkoTek is battery operated, self-healing mesh network that can operated providing employee protection for up to 2 years without the need to change batteries, so no need for costly wiring. This makes EkoTek a sensible choice for new build/retrofit installations in busy environments with very little disruption (no need to close rooms or wards).
With its ability to reconfigure the mesh network links and report any network errors to the maintenance team, EkoTek ensures complete reliability for those that rely on rapid responses.
Suitable for professionals working in challenging environments or in isolation, such as laboratories, schools, factories, power stations, retail stores, hospitals or care homes, EkoTek provides the level of support needed to allow employees to concentrate on their job in the knowledge that assistance, should they need it, is only seconds away.
At a glance 
Intuitive
When a worker uses EkoTek to call for help, they can receive an acknowledgement assuring them that help is on the way. If there is not an immediate response to an alarm, the system will automatically repeat/escalate the alarm until assistance arrives.
Resilient
The mesh network is self-healing. This means that if a repeater fails, the network reforms itself to continue operation as normal. It also reports the failure for a swifter repair. When a worker calls for help, EkoTek will report both the alarm, and its location.
Convenient
Ease of use and installation ensures that EkoTek provides customers with an uncomplicated solution to coordinating staff security. The EkoTek network is retrofitted within a building without the need for new wiring or interruption to employee activity. It can be adjusted or relocated as your organisation expands.
Accurate
When an employee raises an alarm, EkoTek accurate room location ensures the individual and their whereabouts is identified, and a support team will be available in the right place, at the right time.
Key Features 
Self-Monitored Mesh Network
The system notifies you automatically if there's a fault: however, broken or disrupted repeaters won't prevent the transmission of an alarm. As the system is fully wireless, it's economical, quick and easy to install.
Emergency Alarm
The red button triggers a critical alert to summon help, including location and user information. An escalation process ensures all alarms need to be accepted with a response.
Call for Assistance
The blue button offers a second non-critical alert to that of the emergency alert.
Snatch Cord
During an incident, pulling the snatch cord provides an instant alarm should the device be removed from the wearer.
Dead Man
Portable units can be configured to raise an alarm if no response is received to a scheduled request, with escalation.
Man Down
Portable units can be set up with man down functionality, so that on suffering a fall, an alarm is raised with escalation.
Backup at the press of a button 
It's an unfortunate fact that some workers are at higher risk of harm than others. This could be because they work closely with the public, or because their work is intrinsically high risk.
Alternatively, it could be that due to their shift pattern, job role, or the layout of their workplace, they often work onsite in isolation and might struggle to get help if they fall ill or suffer an accident.
Employers have a responsibility to do all they can to protect their employees from harm. This is where our EkoTek employee safety system comes in – providing personal safety alarms which report the user's location directly to designated responders.
Multitone continues to explore and develop reliable communications and controls, whilst offering robust, targeted systems that effectively and reliably integrate with customers' existing systems and technologies.
As a specialist in the development and delivery of highly resilient, integrated messaging solutions, we can offer a number of creative and bespoke solutions that meet a whole range of needs across a wide range of sectors and industries.
For further details visit www.multitone.com