0
7th April 2020 12:01 pm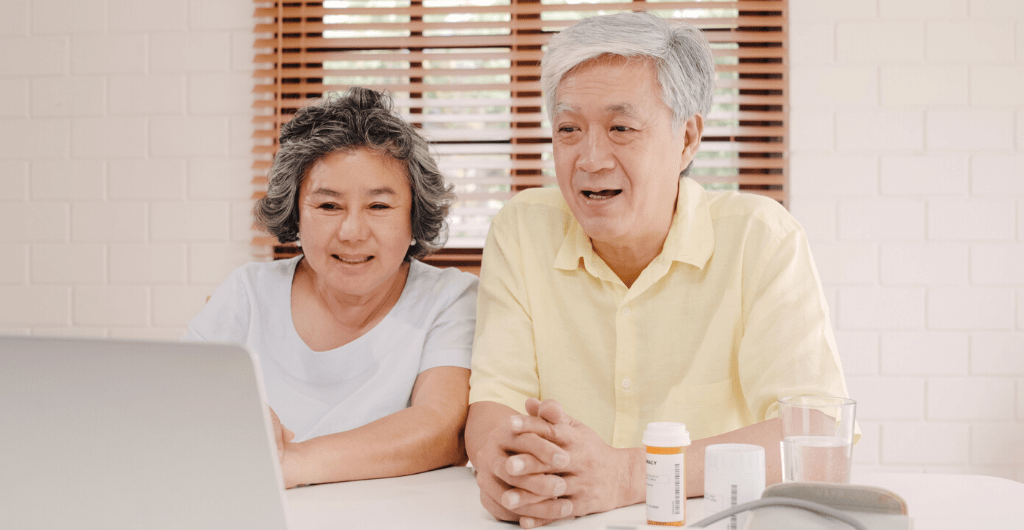 myGP Buddy allows one step patient messaging and video consultation from within the practice clinical system
myGP Remote Patient Monitoring allows practices to track and Read-Code vital statistics relating to Covid19 for selected or at-risk patients
Increased visibility of NHS Covid-19 symptom checking via myGP app to 1.6 million patients
IPLATO, the developers of myGP, have created two new-to-market tools to help GP practices manage their patients during the current Covid-19 pandemic. Three thousand GP practices in the UK currently use one or several products on the myGP platform.
Over the past month video consultations on the myGP platform have increased by over 1,000% with practices switching their appointments to video or telephone consultations. To help practices to continue their work, without putting themselves or their patients at risk iPLATO has developed a 'lite' version of its remote consultation offering.
myGP Buddy for patient messaging and video consultation
myGP Buddy allows clinicians to send SMS or secure myGP in-app messages to patients directly from their medical record in the practice clinical system. It also contains a secure and authenticated one-step video consultation capability.
myGP Buddy has been developed by the team at iPLATO in response to the immediate need at a practice level to be able to conduct a video consultation while the patient and clinician follow the Government's isolation guidelines. Messages are delivered via SMS or securely within the myGP app and can automatically Read-Code into the practice clinical system.
CEO Tobias Alpsten commented "We have been working closely with our practices and understand the need for a one-step video solution that can be deployed rapidly. myGP Buddy will be remotely installed to all practices on the myGP platform. Those who use us for Practice Messaging, preGP intelligent care navigation or Remote Consultation will now have the ability to, not only send messages directly from the clinical screen, but to have the option to rapidly invite patents for a video consultation as well. Despite the urgency resulting from the current crisis we refused to compromise patient safety or data protection and I am pleased that the team have created a robust solution that meets our stringent requirements."
Currently the myGP platform offers a paid-for remote consultation solution to CCGS, STPs and PCNs which is operational across ten CCGs. It has the ability to conduct appointment triage based on patient appointment reasons, send two-way chat messages to harness information or send instruction, and the ability to conduct a video consultation. Practices can access this secure web-based solution through central funding through GPITF or the rapid deployment Dynamic Purchasing System Framework.
Remote patient monitoring to help clinicians track vulnerable patients and Covid-19 symptoms
In response to the self-isolation of patients with long-term health conditions and in turn the UK population, iPLATO in strategic partnership with Morecambe Bay and North Cumbria CCGs has launched a monitoring tool that allows clinicians to remotely track a patients'; core body temperature, heart rate, respiratory rate, blood pressure and peripheral oxygen saturation. This technology will support 'mass monitoring' of key vital signs and help healthcare providers combine data with other risk factors including age and other underlying health issues to assess and reduce risk of Covid-19.
Tim Reynard, GP and Joint Chief Clinical Information Officer for Morecambe Bay CCG said:
"Launching remote patient monitoring on the myGP platform is a welcomed development. It's especially important in the current climate – we have a number of patients with long-term conditions who are self-isolating and being able to remotely monitor their temperature, heart and respiratory rate and o2 saturation will enable us to either pin-point patients who are causing concern or to adjust a patients care as necessary. We have a huge number of patients currently managing their health through myGP and this added development will increase insights into our patients' health, while reducing the pressure on our team who are already using the system to conduct remote consultations with our patients."
Patients can input their health data into the myGP app which can be viewed in real-time by their practice through the platform. The implementation of sophisticated health tracking will help both patients and clinicians to assess their risk and possible symptoms of not just Covid-19 but of other long-term health conditions.
Lemarie Moses, head of product at iPLATO commented:
"We anticipate that these developments will go a long way in helping primary care clinicians and staff to improve patient outcomes during this time. Even though we are living through a pandemic there are still patients who need to have regular contact with their clinician and their vital statistics reviewed regularly. The NHS are doing a fantastic job at the moment and we are seeing a step-change in how care is delivered, and I am really proud that the team here are playing their part in ensuring that primary care can continue to play its vital role."
In addition to the two new free tools available to practices the team has made NHS 111 symptom checker and Public Health England information available to patients on the myGP app to allow its 1.6m users to access verified NHS information relating to the current Covid-19 pandemic.
iPLATO currently connects 24.5m patients in the UK with their own NHS GP practice. myGP which can be accessed via a smartphone app by patients and through a secure web interface by clinicians, is the UK's largest independent medical app with 1.6 million active users. Currently used in over 6,500 GP practices, myGP was the most downloaded medical app in the UK in 2019.
iPLATO is currently listed across both the GPITF and DPS frameworks, with its remote consultation solution available at CCG, STP and PCN level for purchase and centrally funded by the NHS.