0
19th February 2021 2:31 pm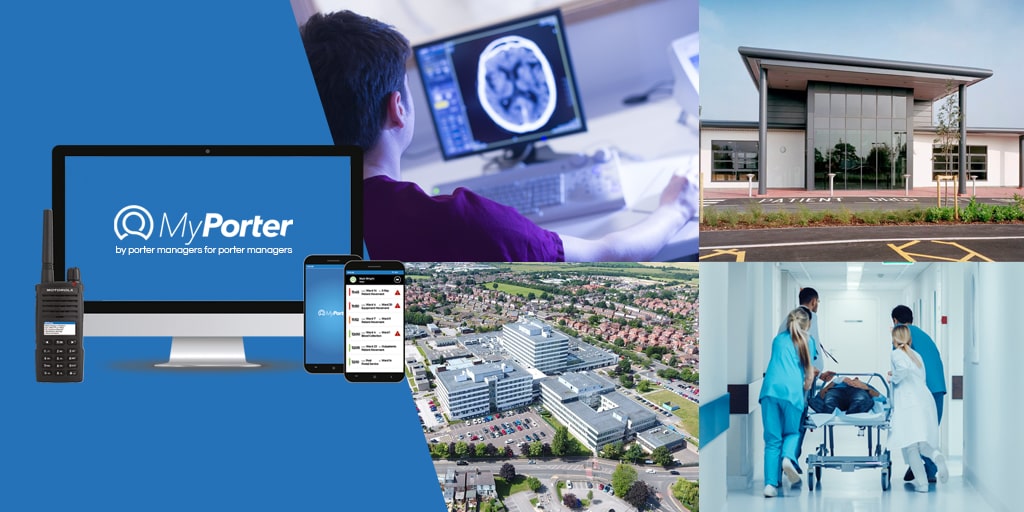 In a year that has seen NHS hospitals across the nation battling with the harrowing scenes which Covid-19 has brought to their wards, and with it the challenge of battling against the tide of exhaustion, mental fatigue and decreased staff numbers, all while trying to maintain efficiency, the team at MyPorter have been continuing to build long-term partnerships and be a support for hospitals through the current pandemic and beyond, which has seen them adopting the role of "We are your supporters".
All NHS staff are heroes for what they do day in and day out, but especially with how they have coped throughout the pandemic. While they're all heroes, they're not superheroes – they're human just like us, and help and support should be provided where needed. They're in the middle of a battle against Covid-19: could you imagine seeing a soldier go into battle without a gun? A firefighter sent to put out a fire without a hose? A police officer trying to arrest somebody without handcuffs? Porter's need the tools to do their job too – help them improve efficiency, help them keep appointments on time, help them maintain better patient flow, better patient experiences and better overall patient outcomes.
The MyPorter team have looked to provide any additional help and support in any way they can, including developing and launching free medical gas monitoring tools due to increased usage throughout the pandemic, they have also created articles to support porter mental health and wellbeing and launched the recently completed the MyPorter Awards, an award which saw portering and facilities managers and directors sending in their nominations for dedicated porters who they believe have gone above and beyond in their duties over the past year.
The awards were launched to show the appreciation and raise awareness for the work porters do. The winner receives the award, but also a cash donation to their Trust's charity partner and a cash donation to the winner's charity of choice, with aims for a bigger and better awards next year with more categories as well as other ideas being in the pipeline to support portering teams further.
Doing a difficult job in difficult circumstances isn't easy, and although the NHS are battling hard to maintain their successes, we have the tools to help you battle this pandemic, the aftermath and continue to support you well into the future. We want to help you and we want to do this by building a long-term partnership with you to ensure your hospital's portering teams are running as effectively as possible. Sunderland Royal Hospital are one of the more recent additions to the MyPorter family with a successful install in their radiology department, with a view to growing the partnership across the rest of their site, with them already reporting seeing improvement in their porter performance. Hot on the heels of this has seen the beginnings of long-term partnerships with Barnsley, Leighton and Walsall hospitals, with others to be announced in the near future. With this, GlobalView System's MyPorter porter task management software solution has seen continuous growth, with an influx of new orders in the pipeline, this has seen the company act swiftly to appoint 5 new members to the team, largely in the support and install roles to cover this and any other additional orders which may come in before financial 'year end' and beyond, to continue providing the same high-level of service.
MyPorter is giving benefits to the hospitals which have it installed, allowing them to maintain better patient flow and in turn better patient experiences and outcomes. It is helping turn 'Covid chaos' into 'Covid calm'.
Our team are here to listen to your needs – let us help you.
Get in touch now, and we can battle these hardships together.
You can call us on: 01482 772 536
Or email: myporter@globalviewsystems.co.uk
For more information or to read our latest case studies, you can visit: www.myporterlogistics.com