0
29th November 2018 10:52 am
People suffering from long-term heart and lung disease in Hull are invited to join a revolutionary NHS scheme to help improve their quality of life.
The Telehealth Service empowers people to monitor and manage their conditions and offers different levels of support based on individual needs.
Ruth Bean, a 62-year-old retired office worker with emphysema, had to give up her job after suffering from breathing difficulties and chest infections.
Now, instead of taking regular trips out to see a GP she has been trained to take routine blood pressure and oxygen readings at home and sends these by automated telephone call service for analysis within NHS systems.
If readings fall out of range, a member of the nursing team is alerted and gets in touch to take the appropriate action.
Ms Bean said: "This has made a considerable difference to my life. I feel that I'm in control of my illness now, rather than my illness being in control of me.
"It's a brilliant service because I know I have my medical team in the background. If anything goes wrong, they are there to support me and I trust them completely.
"I wish more people with long-term heart and lung diseases knew about this service. My condition is more stable and I am more active than I used to be."
The Telehealth Service is delivered by City Health Care Partnership CIC and Inhealthcare, the North Yorkshire-based leader in digital health and remote patient monitoring.
According to personal requirements, patients are equipped with a variety of devices such as a set of scales, blood pressure monitor, oxygen sensor and forehead thermometer.
Patients test themselves during their daily activities and relay the results via the communication channel of their choice – automated phone call, smartphone app or online portal – for assessment.
Clinicians are alerted in the event that readings fall out of range.
The service offers a 3-6 month educational programme to enable people with long-term conditions to become more independent and recognise their symptoms by enhancing their knowledge of their condition, avoiding hospital admission and improving their quality of life.
Bryn Sage, chief executive of Inhealthcare, said: "We are passionate about helping people to lead longer and healthier lives and giving them the ability to take control of difficult and life-changing conditions.
"Our digital health and remote monitoring technology also creates capacity in the NHS for doctors and nurses to focus their time and attention on people who need help the most."
The Telehealth Service went live in spring with more than 100 patients with heart failure or chronic obstructive pulmonary disease.
Wendy Cuddihy, clinical lead for CHCP CIC's Telehealth service, said: "We would like more people living with long-term heart and lung disease in Hull to join the free service and benefit from the opportunities to improve quality of life.
"We also encourage doctors in Hull to refer suitable patients to the service and help create capacity in the wider healthcare system."
For more information, please ask your local GP or healthcare professional about the Telehealth Service.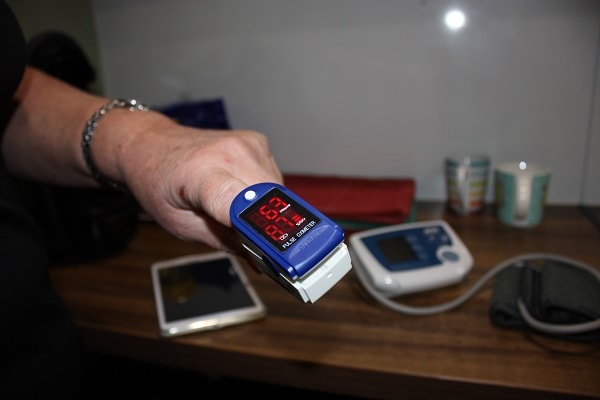 About Inhealthcare
Inhealthcare is a UK leader in digital health and remote patient monitoring.
It has developed the Inhealthcare digital toolkit to help clinical teams build their own digital health services for any area of care at scale, speed and low cost.
Inhealthcare has worked with clinicians to build a library of more than 50 services to support long-term conditions including heart disease, lung disease, hypertension, diabetes, undernutrition and smoking cessation.
Inhealthcare is highly secure, scoring 100 per cent on the Department of Health Information Governance Toolkit Level 3 and is ISO27001 and ISO9001 accredited.
Inhealthcare has rolled out digital health services in Northern Ireland, Scotland, the North East, the North West, the Midlands, East Anglia and the Home Counties.
Inhealthcare offers communications channels that are inclusive for all patients, regardless of ability, including SMS, app, online, voice and Amazon Alexa.
Amazon.com chief technology officer Werner Vogels cites Inhealthcare as an example of good practice in the use of voice technology to bring digital health services to patients.
About City Health Care Partnership CIC 
City Health Care Partnership CIC is an independent 'for better profit' and co-owned Community Interest Company responsible for providing local health and care services. Registered in England No: 06273905
We provide over 80 diverse services in community settings, including End of Life, District Nursing, TB Clinics, Community Paediatric Nursing, Health Visitors, School Nurses, Sexual Health, Dentistry, Public Health, Prison Health, GP Practices, Urgent Treatment Centres, Eating Disorders and Psychological Wellbeing to name but a few and employ over 2,000 people
All profits from all our growing ventures are reinvested into services, staff and the communities in which we work. Our recent Social Return on Investment audit showed a return of £38 for every £1 spent on community funded activities.
We have Investors in People Gold accreditation.
For more information on the services offered by CHCP CIC please see www.chcpcic.org.uk.