0
3rd December 2021 8:00 am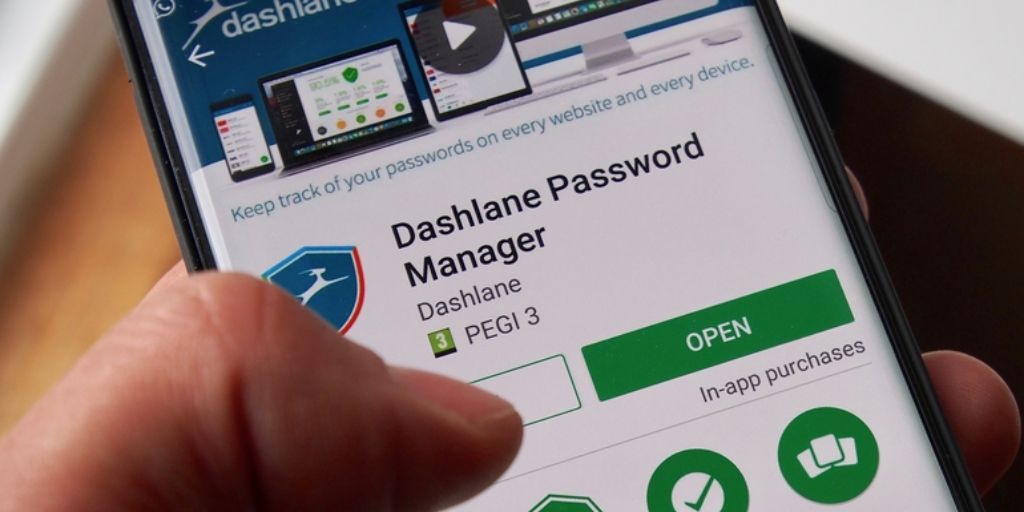 The Government has just announced that default passwords for internet-connected devices will be banned, and firms that do not comply will face huge fines.
The law will have the power to fine companies up to £10m or 4% of their global turnover
Research by Which? suggests homes filled with smart devices could be exposed to more than 12,000 attacks in a single week.
With cyber-criminals increasingly targeting products, from phones to smart TVs, the broadband team at Uswitch highlight the importance of having strong passwords to protect your personal data.
The team share a deeper insight into this new law, safety tips for online users and what type of passwords to always avoid using. 
What does this new law impose?
The new legislation introduced by the Government is to protect smart devices in people's homes from being hacked.
If default passwords are used, hefty penalties are awaiting firms who disobey and fail to comply.
Rules laid out by The Product Security and Telecommunications Infrastructure Bill highlight that all products now need unique passwords and an easy-to-guess default password preloaded on devices are banned. 
The rules apply not just to the makers of digital products, but also to businesses that sell cheap tech imports in the UK.
How can smart device users keep their data safe online?
Apart from having strong passwords which are extremely difficult to guess, there are some simple ways you can keep your personal information safe when using online devices.
Use free Wi-Fi with caution
Whilst there are many public Wi-Fi spots available for people to use when out and about, most of these free public Wi-Fi networks have very few security measures in place.
This means that others using the same network can easily access your activity. Therefore, you should wait until you're at home or on a secure, password-protected network before doing any sort of activity which includes inputting personal information such as online shopping. 
Avoid oversharing information on social media
Whilst sites like Instagram, Twitter and Facebook are great for sharing your everyday activities, uploading too much personal information can make it easier for hackers to guess your password.
It is important to check your privacy settings so you are aware of who's seeing your posts, and be cautious when posting your location, hometown, birthday, or other personal details.

Be wary of links and attachments
Cybercriminals are clever, and will often compose their phishing scams to look like legitimate communications from a bank, utility company, or insurance site etc. 
However, there are signs you can look out for which can indicate this is a scam. Certain things like spelling errors or a different email address than the typical sender can be a clue that the email is spam.

Also, emails that demand urgent action are also a sign. Attackers often use this approach to rush recipients into action before they have had the opportunity to study the email for potential flaws or inconsistencies.
Check if a site is secure
Never enter personal information into a website you aren't sure is secure. Before you do anything, take a look at the top of your browser and if there is a lock symbol and the URL begins with "https," it means the site is secured using a TLS/SSL certificate (the s in https stands for secure). 
Other ways to determine if a site is trustworthy are things such as a website privacy policy, contact information, or a "verified secure" seal. 
For example, if you are signing up for an insurance policy on a car insurance site, you can check if it appears on the British Insurance Brokers' Association website– if it doesn't, the site isn't legit.
Install anti-virus software
One of the best tools to have on any smart device is antivirus software, which will immediately detect and block a non-secure site that could put your personal information at risk. 
For additional protection, you may want to consider anti-spyware software and cyber insurance, which can help keep you and your family safe if you fall victim to a cyberattack.
How to manage your passwords like a pro
Whilst it is recommended to create strong passwords with numerous numbers, uppercase and lowercase letters and special characters, it can make your passwords more difficult to remember, especially if a different password is needed for each digital account.
Quite simply, writing these passwords down in a notebook or in the notes page of your device is just as risky as having a weaker password, with the obvious risk of it getting lost or stolen.
Fortunately, there is a very safe, reliable solution which is using password manager software. 
Dashlane is one of the most recommended by experts, as it encrypts and stores all passwords on your device and you can retrieve them by using a single master password that is never recorded anywhere. Therefore the master password is the only one you need to remember.
The data can be synchronised across multiple devices and it works on both iOS and Android as well as desktop systems. There is even the option to set it to fill in passwords with a fingerprint if your phone has this feature.
Whilst if you are signing up to a site for the first time, the software will offer to generate a strong password for you, it is important to not opt for this. Always create your own strong passwords for each site you use and store them in this secure app.