0
1st December 2022 10:00 am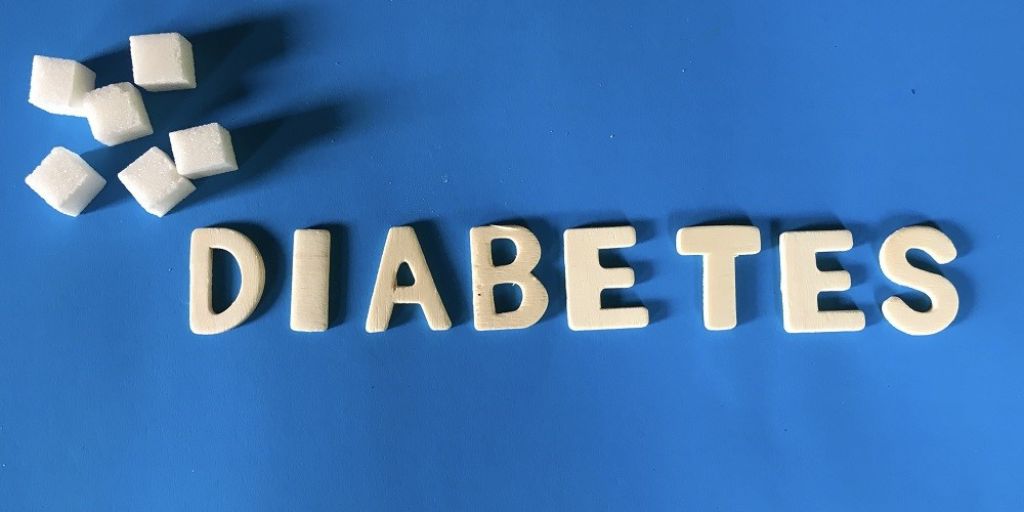 Researchers from ORCHA (the Organisation for the Review of Care and Health Apps) have found that blood glucose levels among those with Type 2 Diabetes can be reduced by up to 1.1% when patients use digital health tools alongside their standard medication.
Patients with Type 1 Diabetes can reduce their blood sugar (HbA1c), on average, by 0.5%.
These reductions are significant because every 0.1% increase in HbA1c increases the risk of retinal damage, blindness, kidney failure, ulceration and limb amputation.
The cost of healthcare for ulceration and amputation in diabetes has been estimated at almost one billion pounds per year.* Twenty per cent of people with diabetes will need treatment for kidney disease.**
ORCHA and its research team, headed by Doctor Simon Leigh, analysed 25 independent randomised controlled trials where those with diabetes had used health apps. Across the trials, 3,360 patients were involved. The study was published in Frontiers in Clinical Diabetes and Healthcare in October 2022.
Dr Leigh, who is himself a Type 1 Diabetic, said: "This is a commanding result which we hope clinicians will take note of. By the end of this decade this country will have over 5.5 million citizens living with diabetes. Adequate management is vital as some of the consequences of diabetes take time to evolve and are difficult to remedy. This study shows that health apps can be an effective part of this process, complementing other forms of care."
The study is the first systematic review of these clinical trials. Its aim was to establish whether health apps could assist with Hba1c levels. It found that:
In 21 out of the 25 trials, patients using digital health tools to supplement their care achieved better HbA1c results.
In 20 out of the 25 trials, there were additional reported reductions in cholesterol levels, blood pressure and Body Mass Index.
Amongst those with Type 2 Diabetes, the improvements in blood sugar levels were similar to the benefits patients receive when using Metformin, a commonly used medicine to lower blood sugar levels which is often the first line of treatment for the condition.
Although researchers expect a drop-out rate of 40% when patients trial digital tools, there were lower drop-out rates when the people with diabetes used them, at 20%.
In the trials, the average duration of diabetes for those using digital health was 12.49 years and the average age was 52. The researchers were surprised that this group, seemingly well entrenched in their self-management habits, were so open to trying new approaches, showing there is a role for digital health in those with well-established diabetes. They commented that it suggests the introduction of digital health to younger or newly diagnosed patients could lead to even greater results, if they had grown up as digital natives.
Dietician and clinical lead for diabetes at ORCHA, Susan Gallagher, said: "The improvement demonstrated in the research paper is clinically valuable and a comparison could be made to the impact of diabetes medication. It is important that digital solutions are evidence based, proving they can add value to a person's care. This paper has shown the improvements that can be realised. Many apps exist but not all have the same standards or ability to show a positive impact. Individuals and clinicians should consider a trusted app when selecting one to support their care needs."
Digital solutions can range from those that help patients manage their own day-to-day health, solutions that help patients and doctors share information and those that are integrated with wearable technology, of which some are available as prescribed products on the NHS.
Patients living with diabetes need to balance multiple health commitments – such as eye screening, feet checks and annual reviews of blood pressure and weight. Health apps can range from tracking food, activity and medication to offering peer support and information and also sharing and monitoring information between patient and clinician; these help the person with diabetes self-manage and can reduce the burden during clinical appointments. Health apps can help them track activity, food intake and medication, whilst giving peer support and remotely monitoring their data which reduces the burden of data collection during clinical appointments.
Susan Gallagher added: "This is not to take away from the benefit and need for in person consultations; however, digital health tools can help us use technology in a manner that suits the person and their needs, supporting patients and healthcare professionals in doing so."
Three of ORCHA's top-rated diabetes apps:
MyWay Diabetes This educational app allows users to learn about diabetes at their own pace, offering access to over 200 multimedia resources including e-learning courses. Eighty-eight per cent of users say it helps them manage their condition better. The developers note that for every £1 the NHS spend on this app, £5 is saved because diabetes is being managed better.
ORCHA score 92%                           Available as a web app                                 Cost: entirely free
My Diabetes from My mHealth This platform provides expert advice, structured education, nutritional guidance and exercise programmes. With blood glucose monitors liked via Bluetooth, and the ability to build a personalised set of targets, myDiabetes helps people control their condition. Clinicians have access to remote care, patient management, reports and monitoring tools that make caring for patients easier and more cost-effective.
ORCHA score 88%                         Available via IoS and Android                    Cost: in-app purchases       
Hedia – Personal Diabetes App Hedia tracks exercise and carb intake, makes insulin dosage recommendations, and monitors when users need to regulate their blood sugar. It's especially recommended to people having insulin-dependent diabetes – such as type 1 diabetes – and its software supports several blood glucose meters.
ORCHA score 86%                           Available via IoS and Android                 Cost: entirely free