0
14th October 2020 3:00 pm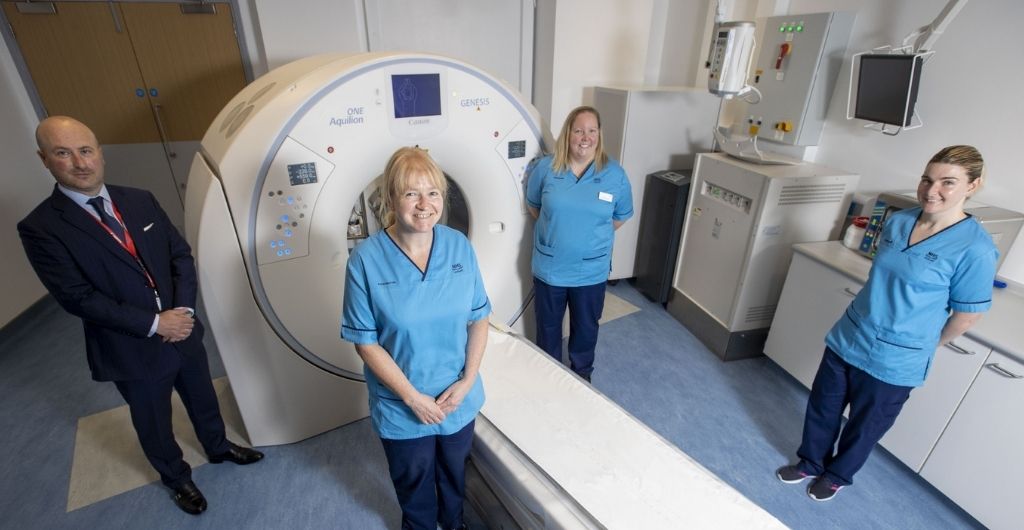 Aquilion ONE GENESIS Edition takes its place inside the new Department of Clinical Neurosciences.
The Department of Clinical Neurosciences (DCN) and the Royal Hospital for Children and Young People (RHCYP) at NHS Lothian have both selected Canon Medical's Aquilion ONE GENESIS Edition CT scanner to support routine and research imaging services. Both systems were chosen to replace an incumbent CT supplier and support services inside the new £150 million hospital in Edinburgh, a project that involved the re-location of the both the DCN and the Royal Hospital Sick Children from other parts of the city to under one roof at the Little France site at the Royal Infirmary of Edinburgh.
The CT scanner is now operational at the Department of Clinical Neurosciences for neurology, general imaging, CT angiography and interventional procedures with the new Royal Hospital for Children and Young People also set to bring into service its own Aquilion ONE GENESIS Edition CT when the hospital is fully open. The new building will adjoin the Royal Infirmary of Edinburgh via adult and children emergency departments.
Canon Medical was awarded the CT contract for balancing high-end medical imaging technology with value for money. It also offers low dose capabilities, excellent image quality and innovative CT reconstruction through its Advanced intelligent Clear-IQ Engine (AiCE). Together this will lead to enhanced clinical confidence and an improved patient experience.
Lesley McKinlay, Principal Radiographer at DCN/RHCYP at NHS Lothian states, "Despite the Coronavirus pandemic the CT installation has been completed by Canon Medical and we are operational. We are already seeing the benefits of its wide-ranging functionality in the delivery of routine clinical work and research projects. The staff have been extremely well supported by the Canon applications and support teams."
"We are delighted to have been awarded the CT partnership at NHS Lothian and welcome them to our stable of NHS customers across the UK. We hold great pride at Canon Medical that the end of a sale is just the start of a long term imaging partnership – we look forward to providing online and physical application and service support into the future," states Iain Gray, Account Manager at Canon Medical Systems UK.