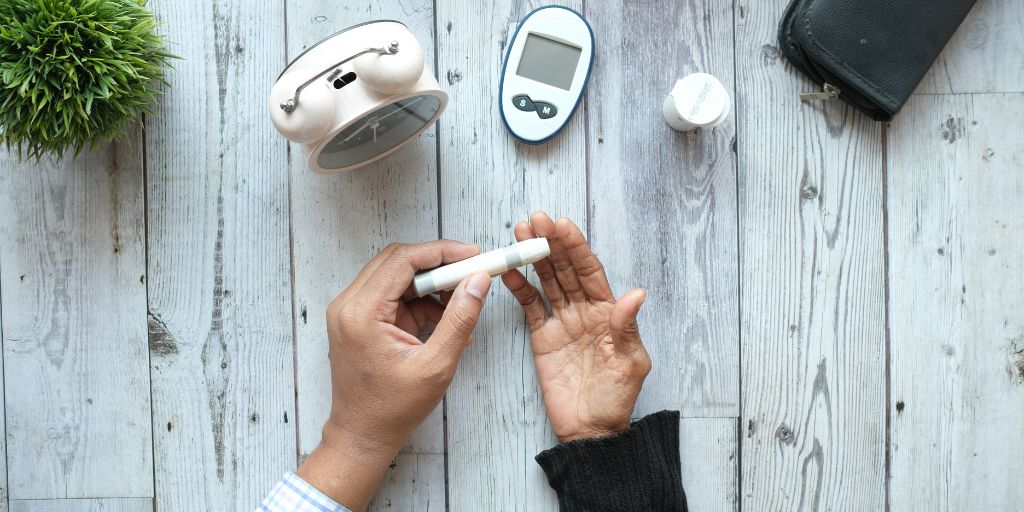 People in Bedfordshire, Luton and Milton Keynes have been urged to check their individual risk of type 2 diabetes as part of a prevention campaign.
Type 2 Diabetes Prevention Week is a joint effort from NHS England and the Diabetes UK charity, which takes place this week (22-28 May 2023).
The campaign aims to raise awareness of type 2 diabetes and how to avoid it, encouraging local people to check their risk via the Know Your Risk tool, available on the Diabetes UK website.
It takes just a couple of minutes to complete the short series of questions on the Know Your Risk page.  If someone is at moderate to high risk, the tool will advise them to contact their GP practice for a blood test.
If their blood sugar levels show they're at risk of developing type 2 diabetes (called pre-diabetes or nondiabetic hyperglycaemia), they may be eligible for referral to their local Healthier You NHS Diabetes Prevention Programme – an evidence-based lifestyle change programme which helps people at risk of type 2 diabetes to reduce their risk through managing their weight, eating more healthily and being more physically active.
The risk checker is available to all and can be found online at riskscore.diabetes.org.uk 
Dr Sarah Whiteman, Chief Medical Director of Bedfordshire, Luton and Milton Keynes Integrated Care Board, said:
"If we are to help people live longer lives in good health, it's important they have access to information on how they can prevent disease and access local health and care services to support them.
"Risk factors are very individual, and a combination of these can place you at much higher risk.  These risk factors include being older, being overweight, having a family history of diabetes, and having had high blood pressure.
"But your vulnerability to these risk factors is different, depending on your ethnic background.  People of South Asian, Black African and Black Caribbean heritage are more likely to have type 2 diabetes, so I would particularly encourage anyone from those communities to check their risk.
"Left untreated, diabetes can cause serious health problems.  But it is treatable, so we'll be using our social media channels this week to encourage people in our area to check their risk of type 2 diabetes.  It could be the most important thing you do today."