0
10th June 2021 11:00 am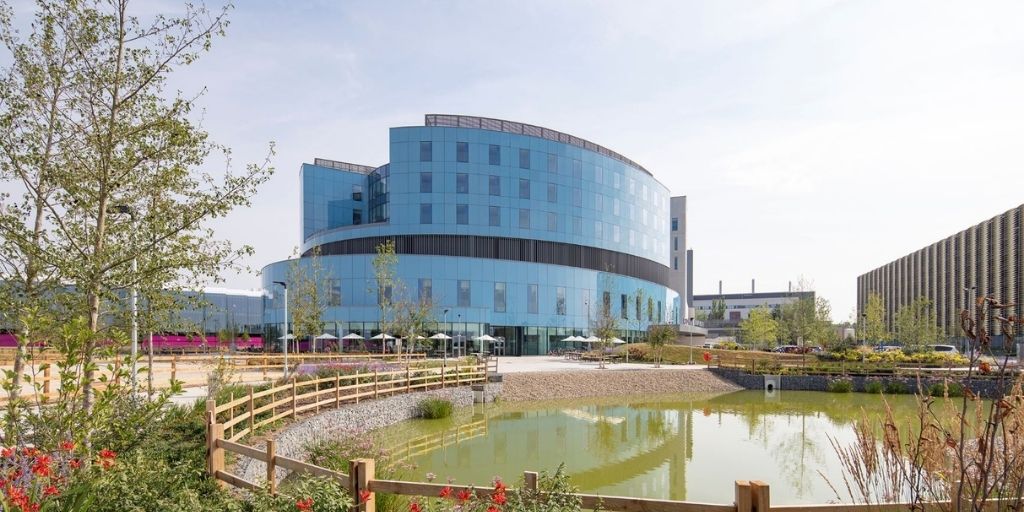 This month, two of the largest NHS Trusts have launched sustainability engagement programmes to their 23,000 employees, accelerating the drive towards a net zero NHS.
Leeds Teaching Hospitals NHS Trust and Royal Papworth Hospital NHS Foundation Trust will use their bespoke programmes to support long-term, meaningful behaviour change amongst NHS staff.
The programmes, provided by sustainability and wellbeing engagement specialists Jump, will help employees reduce their carbon footprint and take positive action to work towards the NHS's target of being the first net-zero healthcare system in the world.
The digital programmes use gamification technology to motivate employees to reduce their carbon emissions both in work and at home, whilst improving their physical and mental wellbeing.
Using an app and web platform, employees compete as individuals and teams on Trust-wide leader boards. This also features a real-time impact dashboard which communicates individual, team and Trust-wide savings such as carbon and energy. Members earn Green Points for completing activities including reducing single-use plastic, segregating waste correctly and commuting sustainably.
The bespoke programmes incorporate elements of the Trusts' existing sustainability brands. Leeds Teaching Hospitals NHS Trust's 'GRASP Rewards' programme was developed using the Trust's existing GRASP campaign, with a look and feel that employees recognise.
The top-performing individuals and teams are rewarded with vouchers and donations to Trust charities or funding areas.
The two Trusts join a wider community of Trusts already working with Jump, including Newcastle Hospitals NHS Foundation Trust, Manchester University NHS Foundation Trust and Great Ormond Street Hospital for Children NHS Foundation Trust. In 2020, they collectively recorded a record-breaking 50,000 actions to improve the environment and avoided over 79,000kg of carbon emissions.
Craige Richardson, Director of Estates & Facilities at Leeds Teaching Hospitals NHS Trust, said: "We are delighted to be using the Jump programme to engage our 20,300 staff in making the small sustainable actions that make a big difference. For the Trust to be a truly sustainable organisation, we need all our staff to play their part in delivering our Green Plan to achieve our overall ambition of being one of the Greenest Trusts in the country."
Eilish Midlane, Chief Operating Officer, Royal Papworth Hospital NHS Foundation Trust said: "We are dedicated to innovating to ensure we offer the best care to our patients. Part of this is committing to a better future for them and our community, which is why we have placed sustainability at the heart of our strategy. We know that to achieve the NHS's net zero by 2040 target we need to come together, and we can't wait to use our Jump
programme to engage our people and create a more sustainable future for our staff and patients."
Graham Simmonds, Chief Executive, Jump said: "As we recover from the pandemic, there is a great opportunity to build back greener as we know the climate crisis is ever-present. With the NHS boldly committing to a net zero target by 2040 I am excited that Leeds, UCLH and Royal Papworth are leading the way by motivating their employees to reduce their carbon footprint. We know from experience that positive steps taken by lots of employees add up to a big difference and I'm looking forward to seeing the impact that these three new programmes will have!"