0
25th January 2022 1:00 pm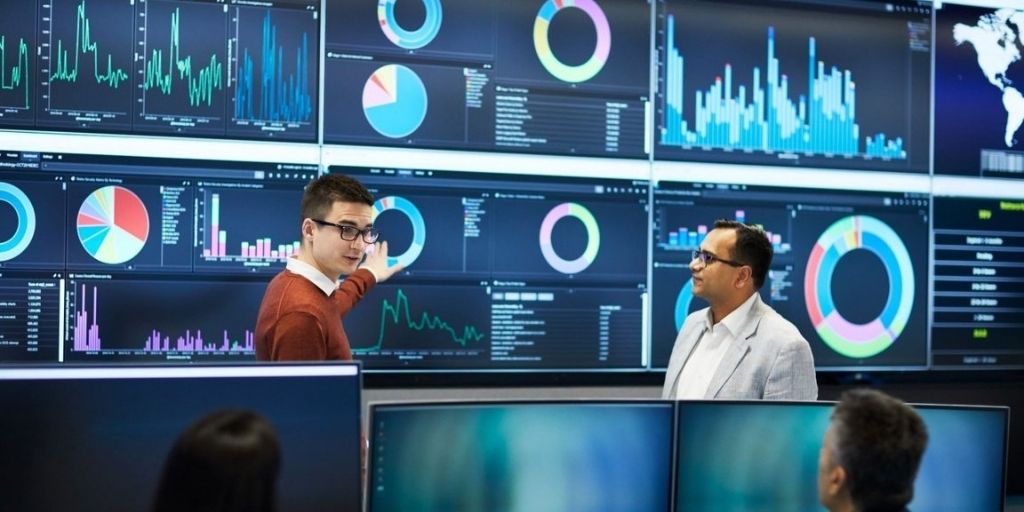 Telstra Health UK's Strategic Council Chair, Noel Gordon, has called for an even greater emphasis on the use of data analysis driven by machine learning and AI to tackle the health and care challenges facing individual communities as the NHS begins its plan for recovering the backlog and addressing deep seated health inequalities. Gordon, former chair of NHS Digital and Healthcare UK made the call on taking up the role of chair of the company's Strategic Council.
Gordon also said NHS data must continue to be handled in such a way that maintains the highest level of public trust. He believes people and patients are willing to contribute data where they know it can improve their own treatment or condition and where it contributes to a wider social purpose, but the safeguards must always be there.
"We have a de facto social and moral contract between the NHS and patients. We have done well so far and have introduced the opt out process to give patients the choice on whether to have their data used for purposes other than their direct care. However, we are on a journey to health treatments that are designed very specifically for individual patients embraced by the notion of personalised medicine for all, including new targeted drugs, genetic technologies and digital therapeutics. In that world, where you need the public and patients to contribute their data to develop more effective solutions, we have to get better at making those benefits tangible. That means continuing to describe the benefits of data sharing and how the data will be used every time someone uses the NHS."
Telstra Health UK's Strategic Council is part of its continuing investment in data and analytics led solutions for better health management in the NHS. The role of the Council will be to provide insight and strategic advice to help realise Telstra Health's vision of a connected and improved digital health experience for all.
The other members of its inaugural Strategic Council, whose wide experience, knowledge, and skillsets reflect the ambition of Telstra Health, are: Lord Victor Adebowale CBE, Sarah Woolnough, Sir Tom Hughes-Hallett, and Rob Shaw CBE.
Lord Victor is currently Chair of NHS Confederation. He spent 18 years as chief executive of Turning Point and is well-known for his work on social justice issues and official government advisory work on employment, housing, poverty, and public service reform. He is founder and chair of Collaborate CIC and co-founder and chair of Visionable Global, as well as a non-executive director of the Co-op Group. Lord Victor's experience provides a strong perspective on healthcare inequalities and the role of socio-economic factors in population health and preventive care.
Sarah Woolnough is chief executive of Asthma UK and British Lung Foundation. Sarah is formerly executive director of policy and information at Cancer Research UK and current trustee of MQ, the mental health research charity. She has previously held non-executive trustee roles at Action on Smoking and Health, Bliss the specialist care baby charity, and the Association of Medical Research Charities.
Sir Tom Hughes-Hallett is former Chair of the Marie Curie Cancer Trust and former chair of the Chelsea and Westminster Hospital NHS Foundation Trust. He is currently chair of the Marshall Institute at the London School of Economics and he is also involved extensively in the social enterprise and philanthropy sectors.
Rob Shaw is a highly experienced technology and digital leader with a proven track record in Health IT development and in-sourcing large-scale technical delivery of national solutions. He has provided international leadership in cyber security, infrastructure, platforms, and live service operations working in the largest health IT programme in Europe. He was Deputy chief executive of NHS Digital and has provided executive board-level strategic input across several public and private sector institutions including NHS Digital, NHS England, Department of Health as well as Canada Health Infoway, Telstra Health and Australia's ADHA.
Noel Gordon said: "We have been extremely lucky to have assembled an enormous amount of depth and experience in our Strategic Council. These are leaders who have made deep impacts in their own fields and across our health and social care system. Telstra Health UK can hugely benefit from their experience, insights and business judgement in making Telstra Health UK even more relevant to solving the strains on the NHS now and over the coming years. They will also guide the UK business in leveraging the Australian expertise of Telstra Health in creating digital solutions for some of Australia's most pressing health care challenges such as cancer screening and its Communicare programme for indigenous people."
Managing Director of Telstra Health, Professor Mary Foley AM, said: "We are delighted with the appointment of our UK Strategic Council founding members. Their breadth and depth of experience and knowledge will be hugely beneficial to our exploration of innovative and impactful solutions to ongoing and emerging healthcare challenges within the UK.
Together with the market-leading analytics capabilities from the Telstra Health UK team, the Strategic Council, and its members, put us in a unique position to drive positive change in the UK healthcare landscape and the markets we support."