0
29th August 2022 8:00 am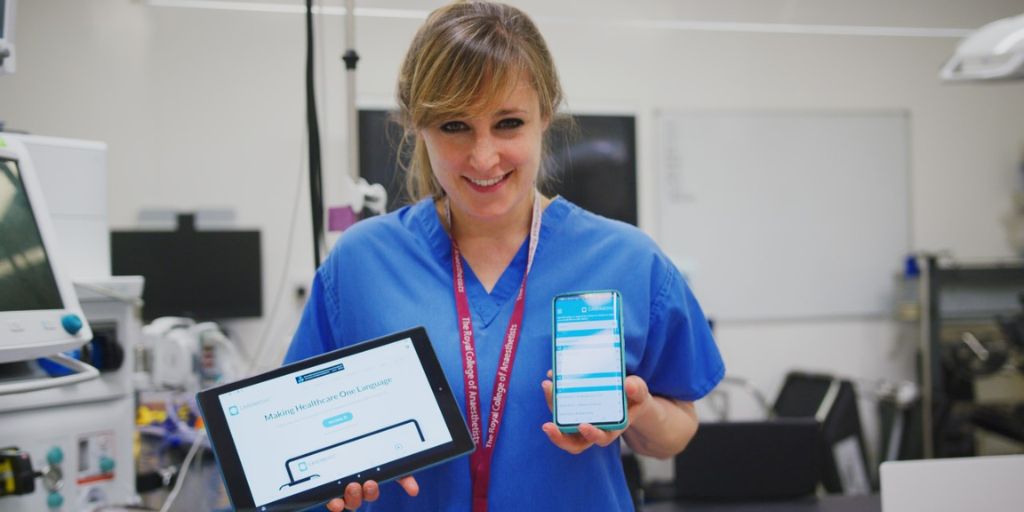 A critical access hospital in New Mexico is the first rural healthcare organisation in the US to adopt an award-winning web and mobile-based app for helping healthcare professionals communicate with patients across multiple languages and communication barriers.
Nor-Lea Hospital District, a rural healthcare organisation based in Lovington, signed a commercial contract with CardMedic following a pilot at the end of 2021.
The contract is the first rural healthcare setting for CardMedic, which guides patients through common clinical interactions in multiple languages, sign language, read-aloud and easy-read. The award-winning CardMedic app is gaining rapid use in multiple US and UK hospitals.
Nor-Lea Hospital District, which has a 24/7 level four trauma centre, is already deploying the app across its 25-inpatient-bed hospital site. It hopes to use CardMedic to aid communication with emergency and post-surgical patients speaking a diverse range of languages.
Jordan Benard, Director of Business Development and Community Relations at Nor-Lea Hospital District, said: "We serve a bilingual and Spanish-speaking population, and CardMedic will support us during those urgent or immediate communication moments with patients where translators and interpreters are unavailable, helping our patients to receive the best possible care."
Nor-Lea Hospital District discovered CardMedic through healthcare innovation marketplace ScaleHealth who are working in a three-year partnership with the New Mexico Rural Hospital Network (NMRHN). Nor-Lea Hospital District decided to become the rural hospital beacon site for CardMedic after seeing a ScaleHealth presentation from its founders, anaesthesiologist Dr Rachael Grimaldi, and Tim Grimaldi.
"Our CEO thought the product was brilliant, and we wanted to collaborate with CardMedic to integrate their app in our unique rural setting to help us reap the benefits of communicating effectively with our diverse patients and deliver the best possible patient experience" says Benard.
Nor-Lea Hospital District has a trauma centre capable of dealing with most emergency situations. Due to its rural location, Nor-Lea General Hospital also has a helipad to transport the most severe cases to more specialist care hospitals. The Medicare-certified hospital also offers a medical inpatient floor for overnight care of post-surgical patients.
Nor-Lea District Hospital provided more COVID-19 vaccines per capita than any other hospital in the state.
Speaking about the Hospital District's history of innovation, Benard said: "We're unique in our healthcare system, because we're privately owned and operated, but accredited by Medicare and Medicaid. This means we can be more innovative and agile than traditional larger US healthcare entities. It's that which has allowed us to pioneer the CardMedic app as a means of overcoming some of the regular communication challenges we face serving a diverse, rural, and multilingual population."
The CardMedic app will be used to overcome multiple communication barriers, including discussing care with patients through full PPE. The app uses flashcards to replicate conversations on a wide range of healthcare topics, ranging from breathing and heart problems, end-of-life care to emergency situations. Staff simply select a topic and choose from over 20 language options. They can use questions and explanations developed by clinical professionals or can add free text.
The content can be flexed to overcome a variety of communication barriers, by using sign language videos, easy read, or read-aloud mode, or using the integrated speech-to-text translation tool. With almost 50% of the population suffering from poor healthcare outcomes due to miscommunication, CardMedic provides a new instantly-accessible solution to this long-standing problem.
Benard said: "Our mission is to give everyone an exceptional experience and to enhance lives, and a big part of that is communication. We want to enhance the health of patients and their communities, and critical to that is patients fully understanding their plan of care."
She added: "I envisage CardMedic as being something every employee at Nor-Lea Hospital District can access if they realise there's a breakdown in communication due to a patient, for example, speaking a different language or being hard of hearing. Our aim is for our employees to use CardMedic to improve that patient's experience, reduce their anxiety and maximise the confidence they feel about the care they receive."
CardMedic is gaining rapid use in multiple US and UK healthcare settings. Most recently it is being deployed at Brigham and Women's Hospital (BWH), the second largest teaching hospital of Harvard Medical School in Massachusetts, USA.