0
24th November 2020 8:00 am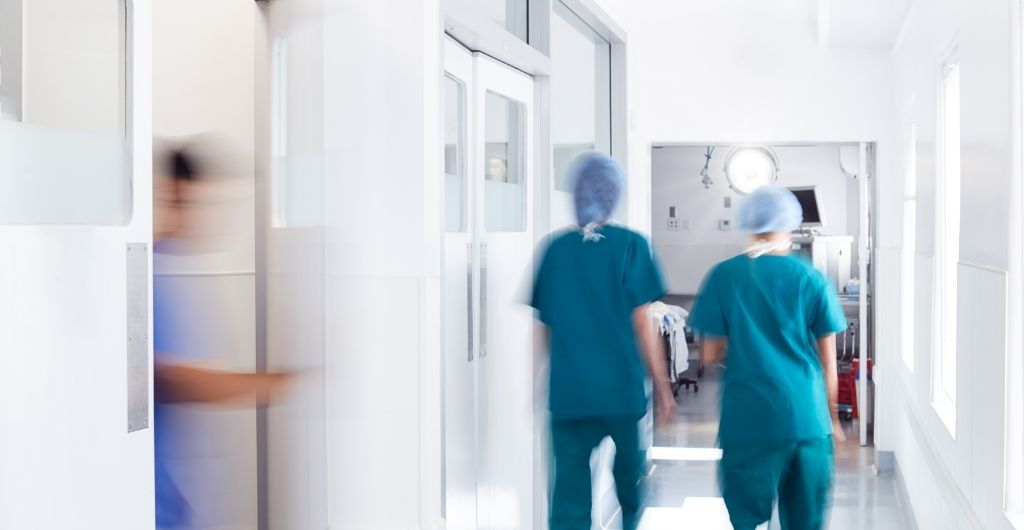 A pioneering initiative to transform NHS temporary staffing is set to be introduced across the North West. The initiative, led by St Helens and Knowsley Teaching Hospitals NHS Trust, will see the creation of a North West Doctors in Training Collaborative Staff Bank.
The new bank will enable up to 35 Trusts in the region to reduce reliance on agencies and instead broadcast shifts to the c.5,500 clinical trainees already working within the North West's network of hospitals. These clinicians will be able to e-passport their credentials between participating Trusts, enabling staff to be rapidly redeployed in line with need.
The new Collaborative Staff Bank will act as a secondary bank for participating hospitals, allowing them to broadcast shifts they've been unable to fill through their own primary hospital bank. This additional 'staffing safety net' will help reduce spend on external locum agencies and minimise the administrative burden for NHS teams and clinicians.
Additional benefits to the network include ensuring junior doctors booking shifts outside their host Trust can have their credentials, pay, annual leave entitlements, and hours worked handled through a centralised system. This will ensure each clinician is working safely and in adherence to all regulations. The use of digital or 'e-passporting' will also enable shifts to be filled much more quickly.
The creation of collaborative banks has previously been encouraged by the NHS as part of their push for the e-enablement of staff movements. The project was initiated following stakeholder engagement with NW Trusts and the BMA; Patchwork Health have been awarded the contract on completion of a competitive procurement process.
The Doctors in Training Collaborative Staff Bank will be fully digitised, with shifts broadcast and booked via the Patchwork Health app – a platform designed by NHS clinicians. During the COVID-19 crisis, technology from Patchwork was used to create a London COVID staff bank, to enable the rapid redeployment of clinicians across the capital as it battled the pressures of the virus.
The North West initiative went live in early November and will grow over the coming months. Those involved predict that 27,000 shifts will be booked through the system during the first six months. With c.18 Trusts already engaged in a phased implementation throughout the winter, six Trusts will go live in wave one during the autumn. All other hospitals in the region are encouraged to contact St Helens and Knowsley Teaching Hospitals NHS Trust to onboard and start broadcasting shifts.
Claire Scrafton, Deputy Director of HR at St Helens and Knowsley Teaching Hospitals NHS Trust, comments:
"St Helens and Knowsley Teaching Hospitals NHS Trust is really excited to see this vision become a reality. Working with Patchwork and our colleagues across the North West Region, the benefits and opportunities of the initiative are really starting to come to fruition. The impact of implementing this new digital, collaborative system will not only support our host Trust colleagues in achieving greater fill rates, but will also work to reduce the regional reliance on agencies, enabling us to support our collective pool of skilled clinical trainees as they embrace the digitisation of bank shift management."
Dr Anas Nader, CEO at Patchwork Health, comments:
"We're delighted to be supporting St Helens and Knowsley Teaching Hospitals NHS Trust launch this initiative. We're looking forward to supporting the roll-out of this bank across the North West and helping Trusts reduce costs, increase efficiencies and offer clinicians more flexibility over their shift patterns. Digitising temporary staffing brings huge benefits for clinicians and Trusts alike. During the COVID-19 crisis, we also saw the impact e-passporting and regional banks can have when staffing pressures are at their highest. This new system will strengthen the region's ability to respond rapidly and effectively to any future crises."
Vicky Bateson, Senior HR Business Partner at Wrightington, Wigan and Leigh Teaching Hospitals NHS Foundation Trust comments:
"Wrightington, Wigan and Leigh is really excited to be working in collaboration with colleagues across the region as the first wave implementation of the DIT collaborative bank. We see the main benefits for our Trust as provision of a reporting function to manage temporary spend, reduce agency reliance and costs and increase bank usage, access to a workforce of up to 5,500 doctors in training of various grades and specialties and the provision of a flexible workforce with the assurance if NHS Employment Check standards, all with effective interoperability with our existing HR systems."