0
12th July 2021 10:00 am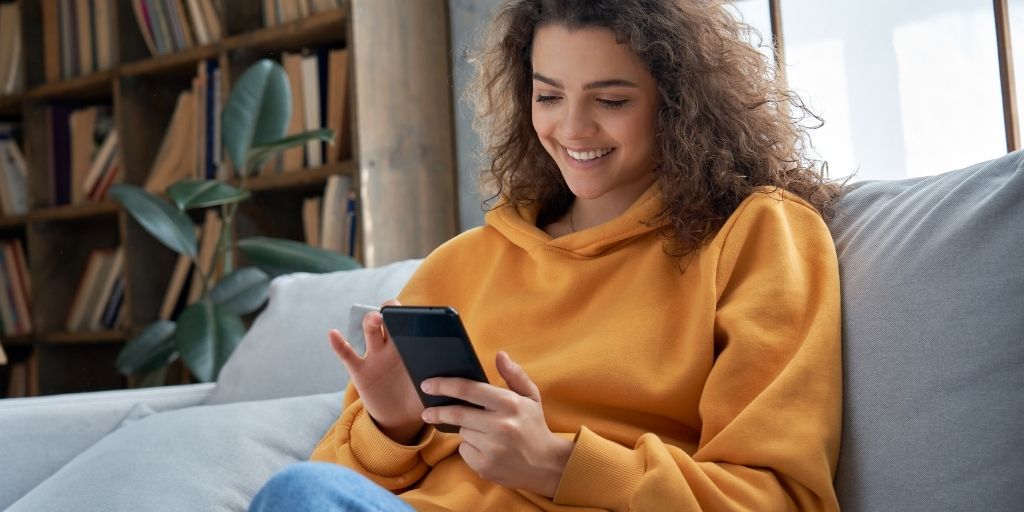 Northern Lincolnshire and Goole NHS Foundation Trust (NLAG) has successfully implemented the Healthcare Communications Patient Engagement Portal across its entire outpatient service, with 60% of eligible patients already using the platform.
The patient portal delivers digital appointment letters to patients, providing immediate cost-saving benefits from paper, printing and postage. The new platform is also supporting NLAG in its recovery from the COVID–19 pandemic by allowing patients to reschedule and cancel appointments via their mobile devices, reducing the number of 'did not attend' appointments (DNAs), improving trust capacity and easing admin burden amongst staff.
Since going live with the technology, more than 26,000 digital messages have been delivered to patients, with 48% of users adding appointments to their calendars, reducing the likelihood of them being forgotten. In addition, through digital cancellations and re-bookings, over 900 appointments have been reutilised for waiting-list patients.
Following the successful rollout of the Portal across outpatient services, NLAG is progressing with plans to digitise inpatient letters, before also extending use of the technology to the trust's diagnostic and therapy departments. The new technology had been under consideration for some time as part of the trust's Outpatient Investment Programme — a wider initiative to reduce paper consumption and reliance on paper records across its three hospital sites.
Shauna McMahon, Chief Information Officer at Northern Lincolnshire and Goole NHS Foundation Trust, said: "Improving patient experience is at the core of the NHS, and a key principle in our digital strategy is to provide high-quality, patient-centred care that is driven by digital innovation. We are therefore delighted to be working with Healthcare Communications, who are helping us deliver on these ambitions by enabling us to provide information in a timely manner, whilst offering our patients a choice in how they interact with us. We are looking forward to extending the rollout across more of the trust and making further investment in digital technologies."
Prior to procurement, NLAG attended a series of patient groups to validate its decision to implement a patient communication system and over 90% of patients provided positive feedback in favour of the switch to digital letters. As a result, the trust decided to proceed with the procurement programme, inviting a number of suppliers to showcase their solutions.
Having met all of the trust's specifications, both in terms of functionality and flexibility of contract, NLAG opted for the Healthcare Communications Patient Engagement Portal and initiated a phased rollout in March 2021.
As part of this process, the trust oversaw a dedicated communications campaign via social media and internal channels to encourage stakeholder buy-in and educate staff about the switch to digital letters. The trust also engaged its outpatient receptionists to validate patient mobile numbers, before sending out SMS messages and promoting the switch via local media outlets to reassure patients about the authenticity of the communication.
Katrina Sugden, Project Manager, Northern Lincolnshire and Goole NHS Foundation Trust, said: "Healthcare Communications offered a complete digital transformation package, so choosing to work with them was a no-brainer because it meant that we didn't need to hire a letter supplier or any other supplementary service. We began with outpatient letters because we knew that digitising this service would impact the largest number of patients, but we are now working to extend the technology to our inpatient, diagnostic and therapy services, with staff chomping at the bit to get their letters digital.
"For outpatients, we have been able to switch off our internal letter printing systems, so we're saving a lot of admin time, and if a digital letter is not accessed within 24 hours, Healthcare Communications automatically sends a postal version to the patient to provide a fully inclusive service. The new system also gives us the flexibility to agree appointments at short notice and the reassurance that patients are going to attend.
The Patient Engagement Portal enables staff at the trust to easily configure patient letters, including edits to text and changes to the frequency of reminders. In addition, the Portal can translate digital letters to 99 languages, whilst providing other patient accessibility features such as increased font size and background colour changes.
Colin Boyce, patient, Northern Lincolnshire and Goole NHS Foundation Trust, said: "I was able to read a letter addressed to me, without getting outside help for something that is private and confidential. Thank you for helping me and the thousands of other patients on the periphery of getting fair and necessary communication with the hospital. You have no idea what a difference this is going to make."
Healthcare Communications work with 127 Trusts to deliver patient communications, with King's College Hospital NHS Foundation Trust, Lancashire Teaching Hospitals NHS Foundation Trust, the Hillingdon Hospitals NHS Foundation Trust, East and North Hertfordshire NHS Trust, and Tameside and Glossop Integrated Care NHS Foundation Trust recently implementing the patient engagement platform.
Kenny Bloxham, Managing Director, Healthcare Communications, said: "We are proud to be supporting Northern Lincolnshire and Goole NHS FT on their digital journey, as the trust strives to operate more efficiently without the use of tired paper-processes. Our end-to-end solution provides true digital transformation, and I am delighted to see that it is already making a positive impact upon the lives of staff and patients across the region.
"Patient experience is becoming increasingly important across the sector, with a shift towards a model that gives patients more control and ownership over their care. It is therefore refreshing to see so many NHS trusts exploring the potential of digital technology that puts the patient first, whilst also allowing them to maintain the high-quality services they provide."