0
23rd August 2023 2:00 pm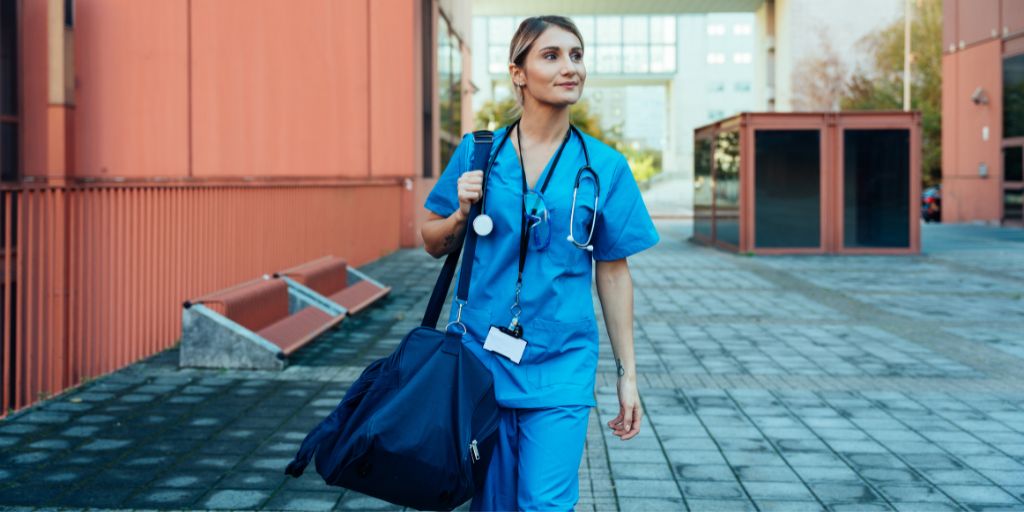 Two Practice Development Nurses at Shropshire's specialist Orthopaedic hospital have been named August's winners of the RJAH Stars Award – after their efforts towards staff development were recognised.  
Jenny Llewellyn and Rebecca England both work in Theatres at The Robert Jones and Agnes Hunt Orthopaedic Hospital and are responsible for developing training for new and current Theatre staff.  
Their efforts were so appreciated by Emma Thomas, Theatre Scrub Manager, she nominated the duo for the Oswestry-based hospital's monthly RJAH Stars Award.  
Emma said: "Jenny and Rebecca have been working together in the role of Practice Development Nurses for the last 9 months. They have gone from strength to strength developing the role including student nurse and new theatre staff documentation.   
"Developing training days and simulation training, plus sharing course training to grow our own skills, and not forgetting staff PDRs (Personal Development Reviews). All these tasks and many more.   
"Jenny and Rebecca retain their theatre scrub skills by working in the theatre and training scrub practitioners so that they can be their best. These two nurses are a massive benefit to the theatre department and their colleagues are benefiting from their skills."   
The RJAH Stars Award is an opportunity to reward unsung heroes from across the hospital who are nominated by their colleagues.   
Jenny said: "We would like to thank Emma for our nomination, we are extremely proud to receive the award. We are only able to facilitate good learning opportunities with the support of our colleagues."  
Rebecca said: "We work collaboratively as part of a theatres team who support us by also contributing to the learning and development of both new and existing staff.   
"This has been fundamental over the past few months as we have welcomed many new colleagues to theatres, and we'd like to thank the whole team for their continued dedication."  
Jenny and Rebecca were presented with their award, consisting of a keepsake certificate, a box of chocolates and a voucher each, donated by the League of Friends, by Chief Executive Stacey Keegan.  
Stacey said: "Jenny and Rebecca are an asset to the Trust; continuous improvement is something we advocate and are always working towards. The effort put into staff retention, induction, and education/training is valued and a firm priority for the Trust.  
"We are extremely thankful for their hard work and dedication."