0
17th October 2023 9:00 am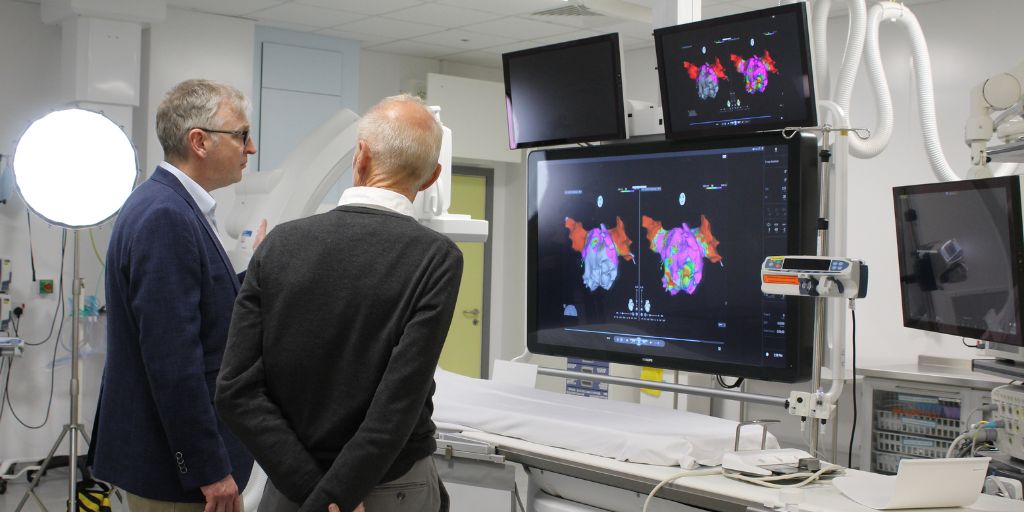 A state-of-the-art cardiac facility – the Hampshire Hospitals Heart Centre – has been officially opened this week at a ceremony led by chairman of Hampshire Hospitals NHS Foundation Trust, Steve Erskine, and The Lord-Lieutenant of Hampshire, Nigel Atkinson Esq.
Costing £10.6M in total, the 'Heart Centre' was constructed by contractor Darwin Group Limited using highly innovative modular-build design and building methods, enabling the facility to be operational in just 12-months, admitting its first patient on 18 October 2022.
Located on the Basingstoke and North Hampshire Hospital campus, the facility features two cardiac catheterisation labs, offering a purpose-built environment for our specialist teams of staff to undertake diagnostic assessment and cardiac procedures.
In the last 12-months, the Heart Centre has treated more than 2,700 patients – including over 200 emergency procedures – providing safe, sustainable emergency and elective cardiac procedure services to communities across north and mid Hampshire.
Speaking about the new facility, Steve Erskine, chairman of Hampshire Hospitals NHS Foundation Trust said: "We are delighted to have now officially opened the Heart Centre at Hampshire Hospitals, this facility epitomises our commitment to providing outstanding care to the community in an efficient and sustainable way."
Consultant cardiologist and electrophysiologist, Dr Robert Bowers said: "Our expert teams have been delivering life-changing assessments and procedures at the Heart Centre for almost a year, transforming the quality of life for thousands of patients in Hampshire.
"From carrying out angiograms and angioplasty (stents), through to emergency response; we have consolidated cardiac treatment so that it is provided in a highly efficient way, making best use of technology and equipment."
Built at Darwin Group's UK-based factory, the methods used were 60 per cent faster and generated up to 90 per cent less waste than traditional construction methods.
Darwin Group Deputy CEO Jim Pierce, who attended the official opening, said: "At Darwin Group, we're extremely proud of the new Cardiac Catheterisation Laboratories at Basingstoke and North Hampshire Hospital. The project was incredibly involved, partly due to the intricate design co-ordination required for the specialist diagnostic imaging equipment, and complex nature of procedures conducted in the cath labs. It was also the first time that modern methods of construction were used to build a cath lab facility in the UK.
"The new Heart Centre has enabled the Trust to provide life-changing treatments closer to home for thousands of patients each year, meaning the hospital can meet current and future demand in delivering efficient and sustainable health services for a growing population.
"It's been fantastic to revisit the facility for the official opening and see first-hand the positive impact that the theatres have had on staff and patients alike."