0
28th October 2022 10:01 am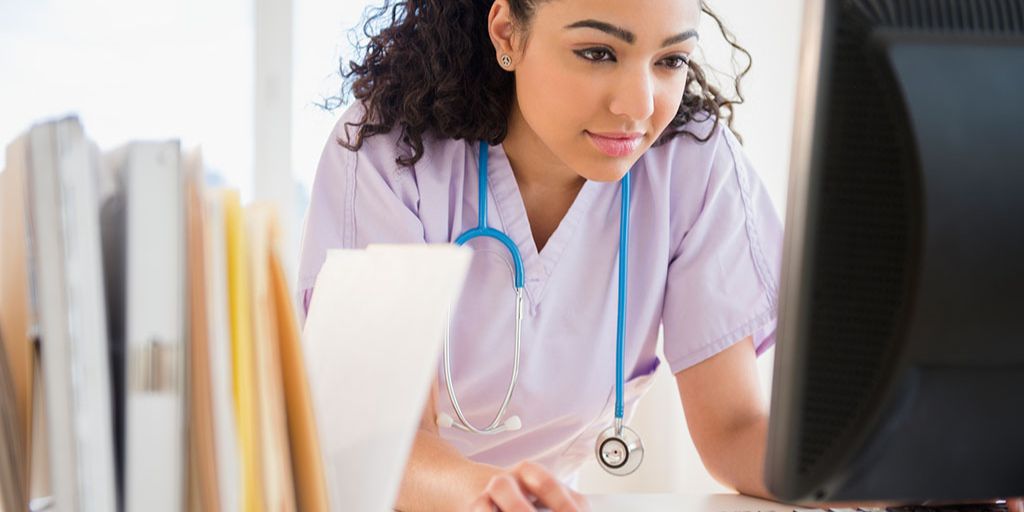 Technology gives us the opportunity to monitor, measure and analyse almost anything it's plugged into. This is used by many industries and for many applications, including healthcare – in our sector we're used to seeing new innovations everyday that utilise everything from Virtual Reality (VR) to nanotechnology to improve delivery of clinical healthcare.
The pandemic undoubtedly had a big impact on the adoption of tech. In 2020, Deloitte's 'Digital Transformation: Shaping the future of European healthcare' report showed that nearly 80% of UK clinicians surveyed had seen an increase in the adoption of digital technologies to support their way of working at their organisation. And 80% of people said they were using technology to provide more effective ways of engaging with patients – predominantly through the use of telehealth services such as enabling remote appointments.
New pressures
It's no wonder that technology was the first port of call for trusts that wanted to upkeep their levels of care and adhere to social distancing restrictions at the height of Covid-19. Looking further to the private sector, many businesses were also using remote collaboration and meeting tools to keep operations running during this time, and still do so to this day.
Despite all this, data from healthtech startup PEP Health, which uses artificial intelligence (AI) to study patient sentiment around NHS health services, showed that patient experience had been steadily declining since before the first Covid-19 lockdown in 2020.
Of course, the reasons for this will be complex and nuanced. Anyone working in the sector knows just how stretched resources have been as it recovers from the pressures of the pandemic, especially with new targets to meet within the delivery plan for tackling the Covid-19 backlog.
One area of focus is outpatients, with NHS leaders calling for more patient-initiated follow-up (PIFU) pathways. This will rely on the patient to request their own appointments when needed, rather than following a predefined schedule. To be a success, this will also rely on efficient back-end processes to cope with the 'ad-hoc' bookings and ensure there's enough capacity to truly fit the delivery of care around the patient's needs, improving the patient experience.
A step in the right direction
From speaking with our clients it's clear that for many, similar process changes were being put in place prior to the pandemic – efficiency has always been a focus, even if we're now seeing it through a new lens. Wye Valley NHS Trust, for example, had been taking steps to facilitate more virtual clinics before the pandemic struck – it wanted to save time for many of its patients who lived in remote or rural areas, and create a system that met the real demand.
Managing its rooms was already complicated, with numerous departments based at Hereford County Hospital and community clinical sites across the county. With ambitions to create even more additional clinics when needed, alongside phone call and video appointments, we helped the trust to get better transparency over the use of each room in each site with a precision time-based room booking system.  This, their programme manager told us, helped to "crystalise clinic timetables" which meant that consultants were better supported, giving patients a "much better experience".
Supportive back-end functions
Royal Devon University Healthcare NHS Foundation Trust also relies on numerous community hospitals and centres across various sites. It invested in centralised room booking software to improve communication across multiple venues and collate all of its data in one place. As well as making the process for booking out rooms much smoother, more and more trusts are also using our systems to aid the future planning of their outpatient clinics – and boost the efficiency of those they're already running.
Wye Valley NHS Trust's outpatients department hit 96% capacity just two months after using technology to log, monitor and act on their real-time room data. Similar results were seen by West Suffolk NHS Foundation Trust, whose outpatients department exceeded its target of operating at 90% utilisation – in fact, 17% of its rooms achieved that figure or higher.
Prior to using specialist room booking software, we found that a large proportion of our clients were managing demand for their outpatient clinics by using spreadsheets or even paper diaries. As requests for more PIFU-based pathways grow, it will become increasingly difficult to cope with the complex and quickly-changing nature of the ways these rooms are being used, especially with other formats such as video or phone call appointments to factor in.
Initiatives such as PIFU appointments, virtual clinics and widespread community hubs have the potential to improve the patient experience. However, the department's back-end systems must support the level of flexibility, adaptability and real-time accuracy needed to make it work – for the patient, and clinical teams. The technology to do so is available now, and we're happy to be working with outpatient departments across UK trusts as the nation-wide effort to tackle the backlogs continue.
By Denise Williamson, managing director at BookWise Solutions.