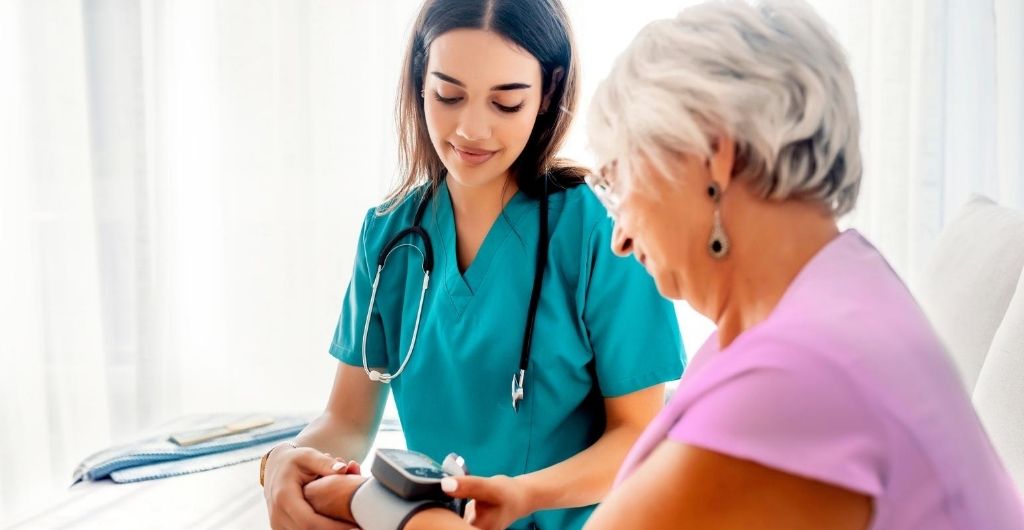 As Covid-19 brought the country to its knees, the NHS showed true resilience, managing to continue running its essential services, whilst also dealing with an influx of emergency admissions due to the virus. Some services and treatments were of course put on hold, partly due to the risk of infection to vulnerable patients, but also to allow hospitals to draw on resources desperately needed for the frontline.
For a cancer patient, or for anyone experiencing a serious illness, being told that your treatment will be delayed, or a long-awaited procedure can't take place, can be devastating. Not knowing when it might be rescheduled can cause stress and anxiety – this is why the early steps to start reopening the NHS to all treatments, is of great comfort to many.
However, for some staff across health and care services, there is concern that the Government may be risking a flare-up by moving too fast. A great deal of planning will have to be put in place to avoid a 'second wave' and to keep all patients safe, particularly those coming in for treatment who are currently free from the virus but would be at significant risk if they were exposed to it.
Further to this, whilst elective care was paused, the need hasn't 'gone away' – it's been steadily building up. More and more patients need treatment and when hospitals do open all wards there will be a pressure to get everyone treated as soon as possible. Hence hitherto relatively quiet wards and departments could become busier than ever.
Unions have expressed concern and are working to put forward proposals to keep staff safe. Unison's Sara Gorton, who also chairs the NHS group of unions, said the health sector faced another "crucial test", and "as hospitals get busier, and clinics and other services begin to reopen, the safety of staff and patients is paramount."
To understand the risk, you must first understand the pre-existing issues around patient proximity and management in hospitals. Most acute hospitals still face problems finding beds for patients in immediate need and patients are still placed in wards meant for a treatment or type of care they are not even receiving. Many end up staying as a patient for much longer than needed, while others are discharged too soon to 'free up space', when other wards may have empty beds.
This level of dis-organisation for many trusts results from the fact that patient flow management is a completely manual process. Beds, and the patients using them across all wards, are planned out by hand on whiteboards. In some cases, post it notes are used to provide handover details.
This is not only time consuming due to the duplication of entry that is needed to record this data from whiteboard, to paper, to electronic patient record (EPR) but it can also carry great risk as key information can go missing. Anecdotal feedback from hospitals reports that staff are understandably tired after months dealing with the pandemic. Having to fill out information two, even three times, whilst striving to treat patients, is bound to lead to inefficiency and error.
This level of dis-organisation is simply no longer sustainable or acceptable. ICU beds will undoubtedly continue to be filled with Covid-19 patients for some time. It is more crucial than ever to have a system in place which will ensure that they do not come into contact with other patients.
What is needed is a new approach to elective care patient flow. Digital tools are now available, such as Servelec's Patient Flow Software, that can provide a real-time, up to date view of where every single patient is located, together with their healthcare status. Another critical function these systems can provide is an added indicator functionality which can instantly flag the Covid-19 status, or other risk factor of the patient occupying the bed.
Prior to Covid-19 there was significant delay in adopting digital patient flow tools. Pre-pandemic budgets did not allow for digital transformation to take place at the necessary pace, and there were numerous approval procedures to be navigated to implement new technology and systems across a Trust.
In the wake of so much tragedy, this is where the pandemic can expedite real change. Budgets have opened up (although we do not know for how long) and suddenly we are seeing five years' worth of change happen in the space of weeks. Take the recently deployment of Microsoft Teams across all Trusts in less than a month, a project that would previously have taken years.
I would advise all Trusts to look into such a system that uses these indicators and one that can integrate easily with existing electronic patient record platforms. It will go a long way towards improving the efficiency of services and helping Trusts keep staff safe in their working environment, whilst reducing one of the unnecessary administrative stresses they face every day. Paper-based and over-complicated administrative systems remain an all too common and unnecessary burden on the NHS and its staff. Seamless and relatively effortless digital solutions to such problems, should become much more commonplace.
Now is the time to increase the momentum in the use of healthcare technology. Not only to see us through the remainder of this pandemic, but to help NHS staff and Trusts deliver safer and more efficient care for patients. By eliminating these archaic, time consuming processes we are creating an environment that will improve the healthcare service for all.
By Sir Jonathan Michael, Independent Healthcare Consultant to digital software provider, Servelec