0
27th April 2022 10:28 am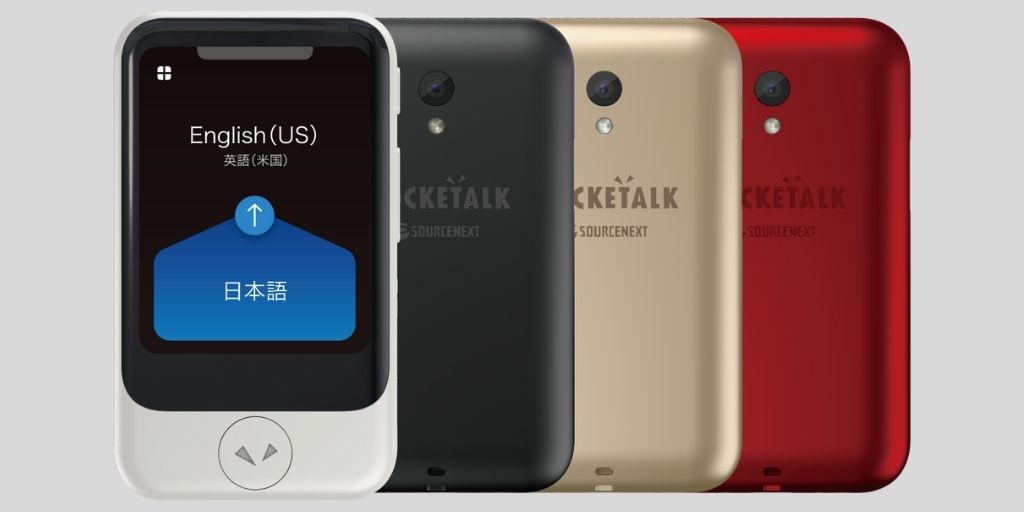 We had the pleasure of testing the Pocketalk Plus recently and found it to be a real game changer in an ever increasing multilingual world.
To have a device that is small, streamlined and ready to go whenever you need to communicate with someone of a different language and for them to communicate effectively to you is truly incredible. Never again will language be a barrier to offering a patient the best care possible during their time of need. Pocketalk is the first GDPR-compliant handheld translation device to be made ready for use in clinical settings.
The role of technology in empowering the frontline
Language barriers, in any sector or environment, can adversely impact the experience of a service, and healthcare is no exception. New research has highlighted the extent of language barriers in the UK healthcare sector and the impact those challenges are having on patients and staff. Here, Joe Miller, general manager, Pocketalk, explains the role that technology can play in empowering the frontline and bridging the communication gap.
The role of technology in helping healthcare providers became crystal clear for Pocketalk in February 2020.
The business' entry into the healthcare space was a fast response to the evolving pandemic, and it quickly highlighted the power that tech offered in language translation for healthcare workers. Pocketalk has now become the first handheld translation device that is GDPR compliant and ready for use in a clinical setting. A game-changing offering for the business but more importantly for healthcare providers around the world.
It all began after a vessel, cruising along the Western Pacific, announced that cases of COVID-19 were detected onboard the Diamond Princess cruise line and the ship was quarantined in Japan for two weeks, with over 3,000 passengers and crew members on board.
It became clear that there were issues for medical staff to understand passengers who didn't speak Japanese. Pocketalk donated several of its devices and quickly became the onboard digital translator – enabling medical staff to speak with passengers quickly and accurately, while also eliminating the need to expose human translators to the virus.
By April 2020 Pocketalk had donated over 100 devices to NHS Trusts across the UK. Empowering frontline workers to manage communication barriers at a time of immense strain on resources.
For context, pushing the healthcare pressure of COVID-19 to one side, the latest stats on immigration show that there are now 9.5 million people living in the UK who were born outside of the country. Of those, 11 per cent are over 65. This means that there are around one million people in the UK, approaching retirement age or retired, who are likely to need NHS care in some way, but potentially do not speak English as their first language.
Imagine taking your loved one to a hospital and not being able to explain what was wrong with them, what their symptoms were, what medication they had taken and then worse, not understand what the medical teams were telling you. Imagine being on your own in a hospital and not being able to communicate with staff.
This happens daily in hospitals across the UK. We conducted research which revealed that more than a third of healthcare workers agreed that language barriers make it more difficult to assess a patient's needs and they are losing as much as half a working day every week – four and a half hours – overcoming the challenges. However, advances in technology can offer a solution. Pocketalk is now GDPR-compliant, affording access to once-restrictive business sectors and in 2022.
The findings of our research come as the UK government announced an extra £5.9bn investment into healthcare; £2.1bn of which will go on improving IT and digital technology within the NHS, over the next three years.
This is promising news and will help reduce the pressure on healthcare workers – more than a third of the healthcare professionals that we asked said that it is difficult to access effective and timely translation services. While Google Translate is a solution that can provide instant translation between patient and carer, the effectiveness of the translations isn't consistent across all languages, so in complex situations this can be difficult.
In a healthcare environment, meaningful conversations with patients and the speed of the translation are crucial and we believe tech has the power to address that issue and solve it effectively.
Pocketalk Plus provides the most accurate translations for conversations and visuals and has the following features:
Supports 82 languages
40% larger touchscreen* that provides a text translation for better clarity
1.5x better battery life* on standby to keep the conversation going for longer
Text-to-translate camera translates text, the written word, and signs
Conversion feature computes exchanges for currency, length, width and temperature
One-button translation for simpler translations in fewer steps
High quality noise-cancelling microphones and two powerful speakers
Complimentary 2-year cellular data plan that provides coverage in over 130 countries/regions
The ability to seamlessly provide audio readout in native language
Built-in data (no need for wifi)
Access anytime and anywhere – slipping easily into a lab coat, Pocketalk is completely portable
Quick and easy to sanitise – just one swipe of an alcohol wipe and you're able to move from patient to patient
The Pocketalk products and services are available to purchase on the website. For more information, visit the online newsroom and follow Pocketalk on Instagram and Facebook.