0
20th October 2021 8:00 am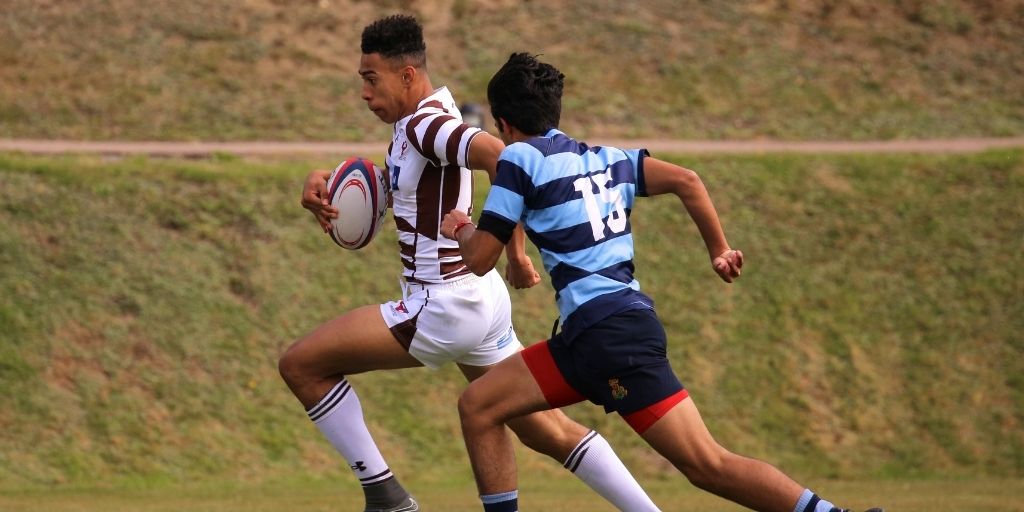 Podium Analytics ("Podium"), an NGO, registered as a charity and founded by Ron Dennis CBE, which aims to address the issue of sports-related injury in young people, officially launched at 10 Downing Street last night and announces its major focus and investment in addressing the issue of sports-related injury in 11- to 18-year-olds.
With a clear mission to reduce the incidence and impact of sports injury in young people, Podium has secured a series of high-profile partnerships to help create a safer world of sport.
Long-term Research Partnership with the University of Oxford
Podium has announced the establishment of 'The Podium Analytics Institute for Youth Sports Medicine and Technology at the University of Oxford'. This will be a first-of-its-kind institute focused on 11–18-year-olds and safety for lifelong health, rather than performance.
The Institute will drive pioneering research and science in youth sports health and focus on providing a holistic understanding of the individual factors that lead to injury in youth sports. Its purpose is to inspire and forge evidence-based changes in sport and physical education, and to develop innovative technologies to monitor, analyse and ultimately prevent injury in sport.
The Institute's work will put young people at the heart of research, shifting the traditional focus of sports injury research, which is principally adult-focused and based upon treatment, to preventative solutions looking at the causes of injury, designed for and proven at a youth level with a focus on 11–18-year-olds.
This exciting new endeavour will form part of the Institute of Biomedical Engineering, and will also draw on leading expertise across the medical sciences, including clinical neurosciences, the Big Data Institute, orthopaedics, and population health, to create a world-unique cross-disciplinary ecosystem for open innovation in youth sport safety.
The initial work of the Institute will focus on traumatic injuries such as concussion and serious musculoskeletal injuries as well as sudden cardiac death and the psychological factors that lead to injury.
Endorsement from DCMS and the Department for Education
Podium has received formal statements of support from the Department for Digital, Culture, Media and Sport, and the Department for Education. At the Downing Street launch, the Rt Hon Nigel Huddleston MP, Sports Minister, endorsed a research project to systematically assess the incidence, scale and economic cost of concussion in sport in the UK. This unique project will be undertaken by the Podium Analytics Institute for Youth Sports Medicine and Technology, in conjunction with the Institute of Biomedical Engineering, Department of Clinical Neurosciences and the Health Economics Research Centre within the Nuffield Department of Population Health at the University of Oxford. This will help inform the Government's response to the recent DCMS Select Committee inquiry into concussion in sport and identify key directions for future research.  
Data Collection and Injury Insight Platform (Technology)
As part of its research strategy, Podium has announced plans to undertake the world's largest longitudinal study into youth sports injury over the next 10 years. The study will facilitate a broad, epidemiological, multi-sport and completely unprecedented view of the youth sport injury landscape and will directly address the severe lack of data relating to youth sport injury.
In addition to fuelling research through on-the-ground data, Podium has developed an injury insight platform which is being provided to schools across the UK at no cost and is designed to help teachers, coaches and sports medics log and monitor injury data. The platform, which is already being implemented at secondary schools in England, is easy to use and provides an important interface for recording incidents and communicating between schools, staff and parents. Podium aims to be present in over 200 schools by the end of the current academic year, prior to a national rollout.
In a global first, this vast dataset will be made available in an anonymised basis to researchers within the Podium Analytics Institute for Youth Sports Medicine and Technology at the University of Oxford, who will deploy the latest AI and modelling techniques to identify causes and potential preventative measures against injury.
Collaborations and Partnerships
Podium is collaborating with England Hockey and the RFU, and will seek to extend its partnerships with other sport bodies over the coming months. The collaboration with England Hockey will see the Podium platform made available to all 800 hockey clubs across England and within schools that play hockey, and with the Rugby Football Union will support the delivery of an U16-U18 tackle-height evaluation at 1,200 matches. This unique injury oversight across both the school and club environment will be the first time it has been possible to obtain a complete view of a young person's sports injury experience and overall exposure.
It has partnered with an initial, integral group of state funded and private schools across the country, each of which has demonstrated a passion and desire to be pioneers in closing the gap in research. Schools and Academy Trusts include the David Ross Education Trust (DRET), United Learning Group, Bohunt Educational Trust (City Academy Norwich), Wellington College, Repton School, Mill Hill School, Magdalen College School and Dean Close School.
Podium has attracted significant founding funding from the Dreamchasing Foundation, CVC Funds and CVC Foundation, and is hoping to engage additional funders in order to expand the scope and impact of its work.
Ron Dennis CBE, Founder and Chairman of Podium Analytics, commented: "Safety in sport is paramount and it's essential that the focus shifts to young people. These early years are where habits are formed and injuries are first sustained, and this tracks from youth to adulthood, shaping the overall health and wellbeing of an individual throughout their life.
"Having spent over 40 years in motorsport, safety is an issue that I have lived and breathed. Countless improvements were made over the decades, but only due to the successful development of technology to capture real-time data to drive research and technology innovation. I have seen how mindsets can change from injury being an accepted norm to a focus on protection permeating a sport's culture. It always comes back to the overarching philosophy – you need data to effect change, and it is this philosophy that we have built into Podium Analytics and that we are committed to bringing to wider sport."
Professor Louise Richardson, Vice-Chancellor of the University of Oxford, added: "Sport-related injury, particularly concussion, have rapidly risen to the top of under-reported and under-researched issues with lifelong consequences for both individual athletes and society. In keeping with the University's mission and ethos, this partnership and the new Institute constitute a once-in-a-generation opportunity to inform and enable safe sport practices for lifelong health, and represents the best of science, medicine and technology coming together to deliver research that can have real-world and measurable impact on young people's lives."
The Rt Hon Nadine Dorries MP, Secretary of State for Digital, Culture, Media and Sport, said: "Sport delivers huge physical and mental health benefits for young people but it is vital that we make sure that it is as safe as possible for participants. Better mitigating the risk of injuries in sport requires the sector working more closely together to deliver a step change in research, education, and the use of technology. I welcome the research being led by Podium Analytics with Oxford University. Their work will be fed into our action plan being developed with Laurence Geller, the Government's advisor on concussion in sport."