0
13th August 2020 8:00 am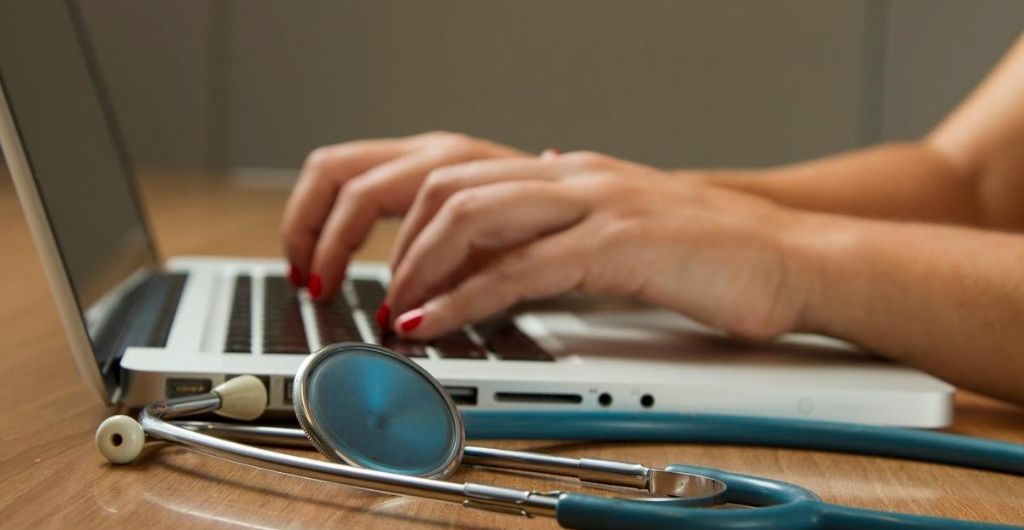 Imagine getting preventive care outside the hospital. This is happening much more often today. Startups, Fortune 500 technology companies and healthcare providers are all looking for new products and devices that can revolutionize healthcare and optimize costs by lowering hospital readmission rate and enabling patients in remote areas to receive the treatment they need.
Luckily, there's a way to make it work. As technologies step forward, apps for remote patient tracking get much more advanced and clinics and hospitals become digitized, a solution has been found. It's called Remote Patient Monitoring software.
What is remote patient monitoring (RPM)?
Remote patient monitoring (RPM) is a healthcare delivery method that uses technology to monitor patient health outside of a traditional clinical setting. RPM software refers to a specific technology used to electronically transmit information between patients and physicians, and it is just one delivery system within the broader telehealth industry.
What are remote patient monitoring devices?
The most common examples of RPM tools are blood pressure and blood sugar monitors. However, progress doesn't stop and nowadays such remote patient monitoring devices as voice apps that remind diabetes patients to take their insulin, while allowing their physician to monitor the disease and, digital blood pressure cuffs that enable patients to remotely send physicians their blood pressure and pulse are becoming a usual thing in every home.
How does a remote patient monitoring system work?
Unlike other telehealth delivery methods, RPM services do not require interactive audio-video, nor must patients be located in rural areas. They simply require technology that collects and interprets physiologic data. Medicare reimburses RPM services just like in-person clinical services with no additional requirements regarding the usage or originating site of care.
Remote patient monitoring software is having its day, and there is no let-up in sight on this evolving trend. This can significantly improve the results of patient treatment and the quality of care in the medical field. RPM software is widely used in numerous hospitals and clinics, for at-home care, as well as for remote care in less populated areas of the country and in developing countries.
The remote patient monitoring market is expected to reach US$31.326 billion by the end of 2023, increasing from US $15.871 billion in 2017, growing at a CAGR of 12% during the forecast period.
Advantages of Remote Patient Monitoring for Healthcare Institutions:
Increase Healthcare Services Access & Usage
This technology allows healthcare providers to enter a wider market of potential medical care seekers, as they are not limited to the confines of the traditional healthcare clinic or facility. This means that experts are given the opportunity to influence a much wider base regardless of their geographical locations. It also leads to a significant increase in revenue flow for institutions who use this technology.
Reduce Healthcare Delivery Costs
By adopting RPM software that keeps some patients out of the hospital, improves efficiencies in workflow for doctors and nurses to reduce burnout and utilize new innovative technologies, hospitals can reduce costs without making sacrifices in patient care or satisfaction. Effective implementation of technologies into care plans and staffing models may even deliver a magic pill – improved patient care and satisfaction at lower costs.
Enable Early Detection of Deterioration
Certain aspects and technologies of RPM software such as real-time trend analysis of the psychological parameters and the remote monitoring allows the medical experts to detect any deterioration in the patient's medical condition and emergency situations as early as possible thus preventing major problems and lapses that could have far-reaching repercussions if left unattended. It also prevents further complications and provides a timely response from patients.
Ensure High Quality Healthcare Services
Some diseases and medical conditions do have complex and somewhat related signs and symptoms so much so that, even the most experienced and qualified healthcare practitioners may often be confused during the diagnosis and prescriptions.Patients' data collected by various tools according to this scheme is very accurate. This technology also helps in diagnosing and prescribing symptoms and, as a result, makes it easier to provide the right form of patient care. Therefore, the probability of an erroneous diagnosis is significantly reduced, and with it, concomitant complications and side effects.  This results in an increase in the overall quality of healthcare.
Save Time
Doctors and other medical experts are not required to be in direct physical contact with their patients under this arrangement. This is possible by the fact that all the crucial health data such as serious events, skipped doses, and anomalies regarding the patient are transmitted to them in a prompt and timely manner. Thus, health practitioners are free from the need to be completely concerned about their patients and, therefore, get more time to perform other duties and tasks that are equally important.
Improve Communication
The exchange of data and important information to and from the patient and the medical expert is significantly improved, mainly due to the fact that all critical data is transmitted to doctors in real time and in the most efficient way. Thus, healthcare providers are given the opportunity to make important decisions that can save the lives of their patients in a timely manner.
Reduce Strains on the Available Facilities
As indicated earlier, patients are not required to attend medical facilities when receiving treatment in accordance under this arrangement. Consequently, the burden that the influx of such patients would naturally put on the available healthcare resources such as beds, waiting rooms, laboratory equipment and benches are significantly reduced. This allows the standard medical facility to reach out to as many patients as possible. In addition, doctors and other healthcare providers can also give individual attention to each patient.
Increase Competitive Edge
Being a relatively new technology and also considering its overall efficiency, the adoption of this treatment scheme puts a healthcare company into a favorable position over and above the other players in its community/sphere of influence. Therefore, any healthcare company that intends to work with an advantage over competitors has no choice but to accept it as soon as possible.
Why RPM Software Development is Essential
Such functions hit all the benefit points for healthcare institutions. They enable lower costs by improving efficiency of workflow, simplify and automate medical care, reduce bureaucratic strain on hospital staff, allow higher-class treatment due to constant and more accurate patient monitoring. It is also beneficial for patients, especially older people and the ones with chronic diseases,  – no need to spend time on commuting, tailored medical care, easier communication – which leads to high quality healthcare services and happier patients at lower costs.
Pre-Development Issues to Consider
Wearability
Wearability has to do with comfort and convenience not only for patients, but also for developers. To build an efficient RPM system it's necessary to choose the wearable device with multiple digital sensors compatible with the sensor network of other wearable sensors. Besides, as technologies grow it's now possible that wearable sensors contain ambient sensors for measuring the effect of surroundings on a patient. Sensors and wearables tend to be miniaturized for comfortable implementation and usage. That's why it's obligatory to pay great attention to the choice of a wearable device and compatible sensors.
Data Collection, Accuracy and Accessibility
To proceed with this Consumer style wearables are user friendly, but they are often lack of the accuracy and validation for medical use. Not only the sensors and technologies in consumer wearables may be inappropriate, but also the position on the body, such as the wrist, for example, can limit data accuracy. On the other hand, medical devices fall short on user friendliness.
Data Analytics
Through a thorough study of the requirements, suppliers must determine the data necessary for their processes and evaluate how the device will transmit data either on an continuous basis or at regular intervals.
In addition to simply storing and maintaining health-related data, RPM devices should be able to filter data with accuracy and at different time frames for better analysis and in turn, to provide better patient care.
Data Security
The amount of data that the devices will store depends on their own capacity. Simply collecting health-related data is not enough, but there must be enough storage space for this.
Reports Generation
The reporting system includes a relational database storing patient measurements taken at prescribed times. When data records are downloaded from a remote module the patient record is updated with the latest data records. The data is transmitted to a requesting healthcare provider.
Healthcare Standards Compliance
Alignment with such regulations and protocols as HIPAA, HL7, FHIR, IEC 62304, ICD-10, DICOM, PDMS, MDDS and following OWASP, FDA, and GMP ensures rock-solid solution security and increased medical device quality.
Choosing RPM Development Vendor
Working with a  healthcare software development company is essential for institutions that want to provide their customers with high-class digital products. There're lots of factors that should be taken into consideration while developing patient monitoring application, but these are key factors to keep in mind:
Technology & Industry Experience
Experience both in terms of technology and healthcare industry. RPM vendors should be well-equipped not just to provide the latest innovative technology and all protocols compliance, but also to understand the psychology of patient engagement and healthcare institution needs.Willingness to comply with regulatory standards also helps maintain quality of care — and is a strong indicator of whether any given RPM vendor is serious about its work and its future.
Scope/Versatility
Ability to potentially implement a wide variety of different solutions — in other words, to offer a full turnkey RPM application customized to meet the specific needs of a healthcare organization and its unique patient population. Possibly, also integrating with third-party applications (e.g. activity/food trackers) and APIs.
Reviews
Read some RPM vendor's reviews to see if their previous customers are satisfied with the software developed and to make sure they provide regular reports and communication and billing flows are transparent and clear.
To Sum Up
The demand and competition of healthcare services are growing which challenge most healthcare institutions around the world. The need to use technology to solve these problems seems obvious, but healthcare sphere continues to lag behind other industries in using technology with service users, in this case, patients and carers.
Remote Patient Monitoring software offers new possibilities to healthcare institutions, reducing costs and improving practitioner-patient connection. Implementing RPM will also benefit patients in remote or rural areas and in developing countries with limited access to medical care and attract those who are not used to spending time on visiting clinics.