0
17th August 2023 10:38 am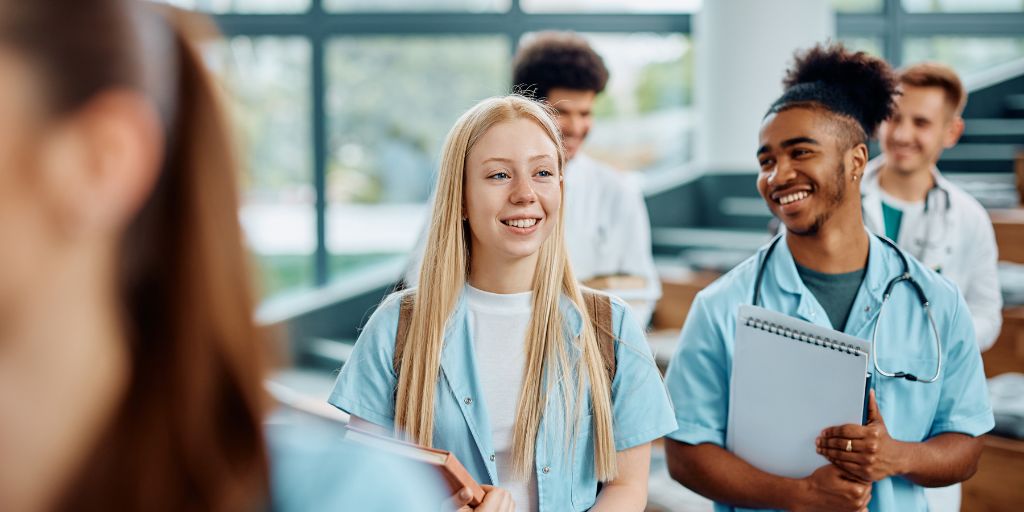 With tens of thousands of young people in Bedfordshire, Luton and Milton Keynes set to receive their A Level, NVQ and GCSE results over the next week, school and college leavers have been invited to consider a career in health and social care.
There are more than 350 different careers in the NHS and care, ranging from roles that are focused on direct patient care to behind-the-scenes careers in laboratories, finance, project management, human resources and other aspects of administration.  In Bedfordshire, Luton and Milton Keynes, more than 45,000 people are employed in health and care services in both the public and private sector.
Earlier this year, the NHS published its Long Term Workforce Plan, including proposals to:
Double medical school training places to 15,000 by 2031, with more places in areas with the greatest shortages;
Increase the number of GP training places by 50% to 6,000 by 2031;
Almost double the number of adult nurse training places by 2031, with 24,000 more nurse and midwife training places a year by 2031;
Offer more training places through degree apprenticeships so staff can "earn while they learn" – gaining a full degree while ensuring they meet the high clinical standards required by the relevant professional regulators;
Offer more on-the-job learning, with role specific training, rather than studying for a degree.
Martha Roberts, chief people officer at Bedfordshire, Luton and Milton Keynes Integrated Care Board, said: "You've finally got your results and you're probably wondering what to do next, so first of all, well done!  It's been a tough few years for everyone in education, with the disruption to your studies, so you can feel really proud of yourself.
"Whatever unusual experiences you've been through in school or college, the one thing we can all be certain of is that the country and the NHS and care services will always need nurses, social workers, healthcare assistants, therapists, doctors, pharmacists and people working in non-clinical roles.
"There's lots more information on working in the NHS at healthcareers.nhs.uk, including a quiz which you can take to find out which sorts of roles you're most suited to. If you'd like to find out more about a career in care, there's a really informative website called aquestionofcare.org.uk, which also lets you check your interests and skills against the types of work you could do.
"Working in the health and care sector is varied and always fulfilling, and there's never been a better time to start your career journey in the NHS or social care. Even if you didn't get the grades you were expecting, don't panic. It's never too early to start thinking about a career in the NHS and care and there's something for everyone who has the right values and skills.
"There are plenty of ways to get started: apprenticeships, volunteering opportunities and, if you're thinking of going to university to study for a degree, start doing some research into the qualifications you'll need."
The NHS Health Careers team will be hosting live online Q&A sessions in August for anyone who needs advice on career opportunities after receiving their exam results.  You can follow them on Facebook, Twitter or Instagram for details of these sessions.
Alternatively, you can call NHS Health Careers on 0345 60 60 655 or email advice@healthcareers.nhs.uk.
Local NHS and care organisations hold careers events throughout the year, and interested candidates should keep an eye out for news of a planned roadshow on careers as a healthcare support worker which will visit three locations during the last week in September (full details to follow in due course).
You can also find inspiration from the Bedfordshire Health and Care Academy, which was established in 2020 and has already inspired many young minds about the variety clinical and non-clinical roles on offer, and helping students to make an informed decision about their future career.