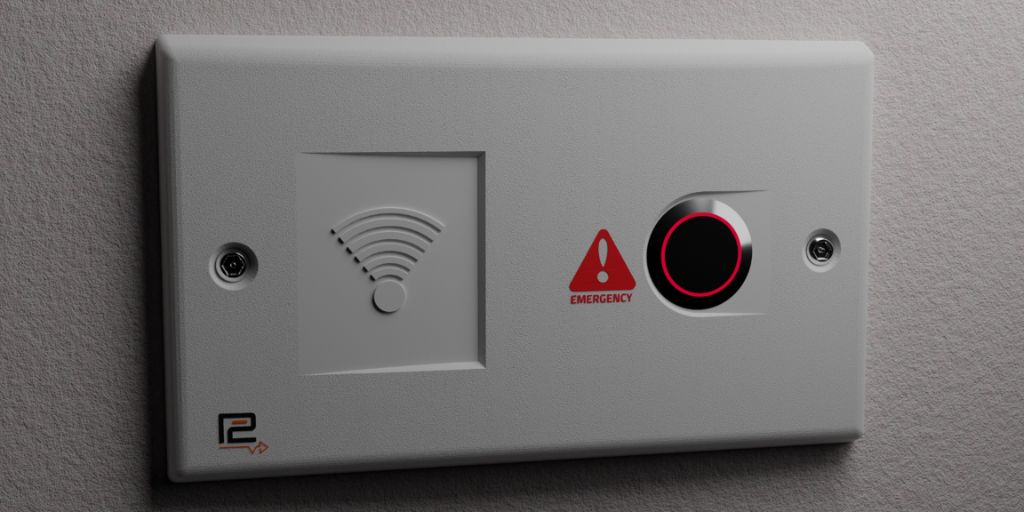 Fife – A family-owned business in Fife has announced significant upgrades to its award-winning staff safety systems, which can be found in all NHS healthcare Trusts across the UK as well as Ireland and the US.
Pinpoint, the leading provider of staff safety systems, was initially set up to address increasing rates of violence toward hospital workers which had an impact on staff morale, absenteeism, and retention.
The business, which employs 43 people, many at its HQ in Leven, Fife, is marking its 30thyear in business by releasing a major upgrade to its security technology. The advancements will provide even greater protection for healthcare staff working in a variety of high-risk settings, including hospitals, mental health facilities and correctional facilities.
The launch of P2 comes at a critical time for the healthcare sector. A 2022 YouGov survey found that 67% of healthcare workers experienced physical abuse in the last 12 months, while 20% reported being subject to violence once a week. Earlier this week, the BBC published a report from the British Medical Journal showing violent incidents in GP settings have doubled in the last five years.
Healthcare workers staff need advanced, reliable, and effective security solutions to meet their complex needs.
Daniel Waring, CEO of Pinpoint, said:
"Over the last 30 years, we have continued to develop and enhance our systems to ensure we deliver the very best results for the workers who need it most. I am incredibly proud to be able to launch the P2 System on our 30th anniversary