0
11th April 2022 1:00 pm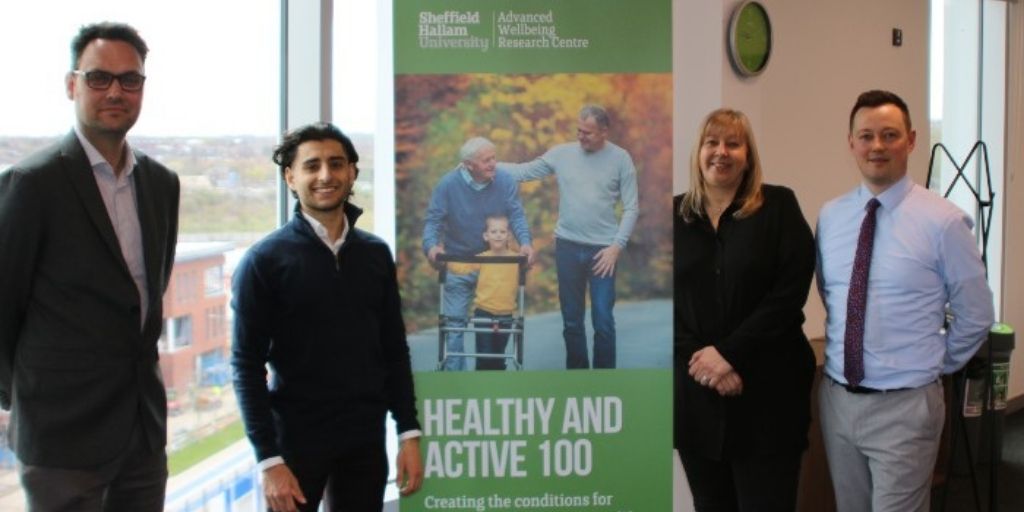 A Finish start-up that delivers online postnatal exercise programmes to help new mothers recover safely after childbirth is part of the cohort of health businesses accepted onto Sheffield Hallam University's latest Wellbeing Accelerator.
Nordic Fit Mama is one of 12 national and international SMEs set to receive up to £20,000 of support to accelerate product development and help bring new health products and services to market.
The flagship innovation programme, led by Sheffield Hallam's £15.7m Advanced Wellbeing Research Centre (AWRC), brokers academic expertise from across the University to deliver research and development (R&D) support to businesses and leverages its network of over 90 experienced mentors.
It follows a successful inaugural Wellbeing Accelerator programme in 2020 which saw 28 businesses supported, including Sheffield-based sleep-tech start-up SleepCogni which recently raised more than $2million to commercialise into the US market.
The businesses accepted onto this year's programme, which has been sponsored by investment and commercialisation specialists InterMedi Group, include:
Zeezy Qureshi, CEO and co-founder of Motion Exercise CIC, said: "We're delighted to have been selected to take part in the AWRC Wellbeing Accelerator. Our mission with Motion Exercise is to empower older adults across the UK to live happy and healthy lives, through our tailored exercise programmes. The accelerator will be a fantastic opportunity for us to further evidence the impact our programmes have, develop our skills as a young team coming out of University and connect with experts across a variety of fields."
Following the programme, the AWRC's R&D for business team continues its support and works with the participants to develop collaborative grant funding applications. The University does not take equity or use state aid allowances, and the programme is fully funded by Sheffield Hallam contributions and private sector sponsorship.
Ryan Sylvester, programme manager for the Wellbeing Accelerator, said: "The most interesting part of the programme for me is the application stage, seeing the breadth of talent and ingenuity in how applicants are finding ways to address challenges people face on an everyday basis, not least those living in South Yorkshire. The chosen companies are a great representation of the diverse cohort of impactful companies we were looking to bring together, and the team are looking forward to helping them achieve their goals in the UK."
Jason Brannan, deputy director of the AWRC, said: "If we are to truly address the widening gap in health inequalities across the UK we must focus on the prevention of disease and the resilience of people, advanced wellbeing and physical activity have an important role to play in this, something that has been apparent throughout the Covid pandemic. These companies have a central role to play here and the AWRC Accelerator will support them in bringing their products to market."
The Advanced Wellbeing Research Centre, which forms the centrepiece of the Sheffield Olympic Legacy Park, is dedicated to improving the health and wellbeing of the population through innovations that help people move. Its mission is to prevent and treat chronic disease through co-designed research into physical activity – whilst also contributing to the creation of new jobs and attracting investment to the region.