0
14th November 2023 5:09 pm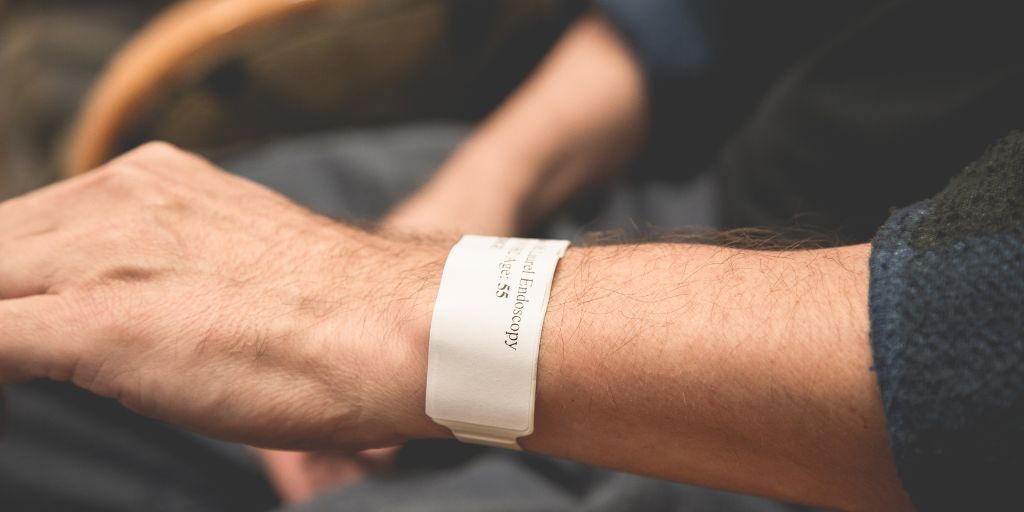 Imagine a future where hospital waiting lists, backlogs, and healthcare workforce shortages are a thing of the past. This doesn't have to be a medical technology dream; it can become a reality. The key to achieving this lies in the innovative use of diagnostic imaging technology and comprehensive people development programs.
Dr. Burling, a Consultant Gastrointestinal Radiologist and Co-Director of the National CT Colonography Training and Accreditation Programme (NCTCTAP), sheds light on the magnitude of the issue: "Bowel cancer is the second leading cause of cancer death in the UK, affecting both men and women from all communities. It is also the most common cause of cancer death among non-smokers. Early diagnosis and prevention are crucial, and we are just scratching the surface in this regard."
"The gap is starting to close through increased understanding of how to access investigation and expedite early diagnosis. Efforts in the NHS and the independent sector focus on early cancer detection through diagnostic and screening programs. Increasing awareness among individuals, GPs, and colleagues outside the colorectal cancer specialty has led to more people being involved in early diagnosis techniques, such as referrals for colonoscopy or CT colonography."
CT colonography, also known as virtual colonoscopy, offers numerous advantages over traditional endoscopic colonoscopy. It is more cost-effective, accessible, and provides a wealth of information. For example, it can detect cancers outside the colon, highlighting concerns in the abdomen and pelvis. Moreover, CT colonography is less invasive, more comfortable, and safer for patients.
Improving Detection and Diagnosis
Radiologists, and in some cases specially trained radiographers, utilize analysis packages for the interpretation and reporting of CT colonography. These packages provide optimized layouts for 2D and 3D examination of the colon, along with tools for quantitative analysis of suspected polyps. Vitrea® Advanced Visualisation along with multiple Canon imaging systems can help enhance and improve patient care on a daily basis.
"The Vitrea® Advanced Visualisation CT Colon Analysis package is my colon software of choice," explains Dr Burling. "It is a smooth scrolling visualisation software, enabling controllability as an extension of my interpretation and perception skills to identify an abnormality. It allows me to focus on important areas on the screen display without any distractions."
"It also helps with characterisation. This relies on the flagging of polyp or cancer candidates and the yellow arrow system on the Vitrea® CT Colon analysis tool is efficient and easy to master. Secondly, the steps required to characterise a polyp candidate as to whether it is a true abnormality or one that can be dismissed and rejected as faeces or a normal anatomical structure. These steps require manipulation of 2D and 3D images to look at differences in shape, density and polyp matching. The ease of achieving this is the hallmark of CT colonography software and I have found this very intuitive over the years. I use Vitrea myself and to teach others," he adds.
Empowering Radiographers in Clinical Reporting
The shortages of radiographers and radiologists have been long documented. Even before the Covid pandemic amplified waiting times for diagnostics, the challenge of succession planning for retiring radiologists, and reducing radiographer burnout was making headlines. The opportunity for alleviating growing reporting workload could be to bring specially trained radiographers into the role supported by specialist visualisation and reporting software.
"Evolving the role of radiographers in CT colonography reporting to support radiologists and the cancer care continuum is vital," states Dr Burling. "The National CT Colonography Training and Accreditation Programme (NCTCTAP) is at the forefront of progress in this area. By bringing together CTC experts from across the UK, the program aims to narrow the gap in CT colonography performance variations and improve quality. The associated PERFECTS2 study examines the performance effects of empowering radiographers through training. Similar to the extension of nurses' roles, empowering radiographers in CT colonography reporting could bring significant efficiency benefits to the NHS. Radiographers are cost-effective, dedicated to specific specialties, and capable of providing interpretation services multiple days a week."
"The potential extension of the role of radiographers could have huge efficiency benefits to the NHS in the short to medium term. Radiographers are more cost-effective compared to radiologists and they are dedicated to specific specialities. For example, if you can successfully train a radiographer on CT colonography reporting, you could be getting 2-3 days of interpretation a week from that person compared to 0.5 days a week from a radiologist. This has enormous potential for speeding up healthcare," he explains.
Harnessing Healthcare IT Innovations
Healthcare IT innovations, like the Vitrea® suite of Advanced Visualization tools, facilitate quick and easy diagnostic reporting and visualization. When combined with comprehensive people development programs, this partnership between Canon Medical UK and NCTCTAP has the potential to expedite referral-to-treatment rates and address radiology resource gaps.
"The colonoscopy conundrum can be solved through the use of CT colon analysis tools and expanded radiology training programs. By embracing innovative technology and empowering radiographers, the healthcare system can enhance efficiency," concludes Dr Burling.