0
12th March 2021 10:00 am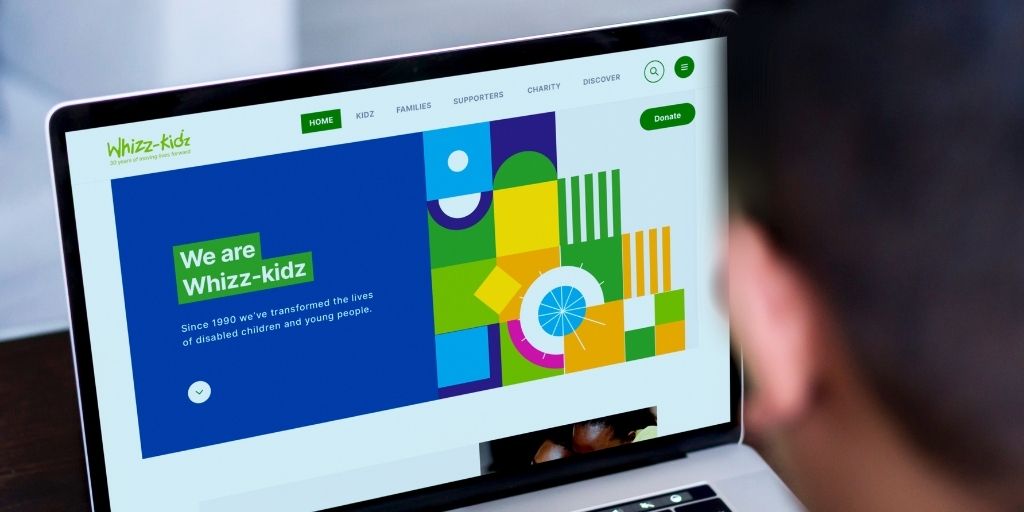 Whizz-Kidz, one of the UK's leading charities that support young wheelchair users has launched its new website, designed and built by digital product agency Somo. It marks the charity's expanding focus on delivering the best-in-class digital experience to ensure they are as accessible and connected as possible to their beneficiaries during these challenging times. The new website is home to a host of new content, including over 30 newly produced videos and 30 enlightening audio interviews from a diverse range of wheelchair users.(*1) 
Whizz-Kidz transforms the lives of young wheelchair users by providing the equipment, support and life skills they need, when they need them, giving them the chance to develop their full potential. 
The impact of the ongoing coronavirus pandemic has hit the charity sector hard, with so many experiencing soaring demand for their services alongside significantly reduced income. Whizz-Kidz have met these challenges head-on by embracing digital innovation and increasing accessibility for as many as possible with their new online offering. Since founding in 1990, the charity has supported more than 20,000 young wheelchair users across the UK. 
As part of its pro bono partnership with Whizz-Kidz, Somo helped to bring the Whizz-Kidz renewed focus on digital to life, meeting the changing needs of young wheelchair users and addressing how the pandemic and subsequent lockdowns have impacted support provision. Migrating over to a new content management system has transformed the look of both the front and back-end infrastructure, creating a vibrant, engaging, modern user experience. Both partners are pleased to say that the site has an 'AAA' accessibility rating which meets the maximum standards set out in the Web Content Accessibility Guidelines (*2). Amongst other exciting features, the website hosts a new 'Discover' section complete with videos, podcasts, blogs and articles that are made specifically for young wheelchair users. In addition to Somo's generous pro bono support, the charity was able to create the new suite of digital resources thanks to funding from the National Lottery Community Fund.(*3)
Using cutting-edge technology such as React with Next.js, Vercel, Tailwind CSS and AWS, Somo created a component library to allow Whizz-Kidz to design customisable pages across its website. This gives content creators far more flexibility when creating pages for events and campaigns, to enhance the user experience and more fully meet the charity's promotional and fundraising needs at this difficult time. The accessibility functions have been deployed throughout, such as keyboard and speech recognition navigation and simple website text and zoom-in capabilities, allowing as many people as possible to use the site easily.