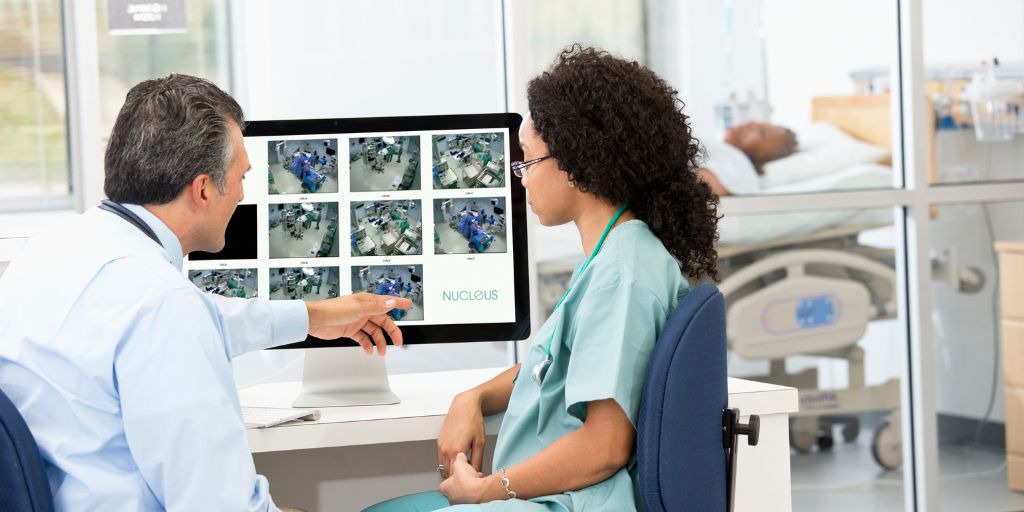 Sony has today announced NUCLeUS LIVE, a new collaborative cloud service that allows surgeons to consult on surgical procedures, supervise junior surgeons, educate trainee doctors, and share content right from the Operating Room (OR) to remote users via a secure internet connection.
Anytime, anywhere NUCLeUS LIVE connects the Operating Room to external users on their smartphone, tablet, or PC via live stream. Staff from inside the OR can seamlessly reach out to colleagues anywhere in the world using this new service.
"The way our customers work and collaborate in hospitals has changed significantly since the pandemic, with social distancing rules, focuses and priorities constantly changing. It was important to us to create a solution for our customers where they could continue to work effectively and collaboratively without compromising on communication or relying on old technology," commented Ludger Philippsen, Head of Healthcare for Sony Healthcare Solutions Europe. "We are very excited to bring NUCLeUS LIVE, the brand-new streaming service to our customers that will enable them to collaborate extensively from inside the OR with anywhere in the world."
Connecting on the go and from anywhere
Without the need for extra hardware, NUCLeUS LIVE streams high-quality low-latency video and audio to users outside of the hospital, enabling a flexible surgical support system or proctoring program to be developed. Staff can invite remote users to join a conference sharing audio and video and annotating the video in a collaborative space. Expertise can be shared without requiring colleagues to come into the OR or even to the hospital.
Security at the heartOR staff decide which users are invited to join the session and which of the sources are available for remote users to view. Using Multi-factor authentication (MFA) ensures that only authorised users gain access and secure communication keeps information private.
Transform Clinical EducationThe COVID-19 Pandemic has created a huge backlog in surgical training. NUCLeUS LIVE can provide teaching hospitals with a solution to accelerate and enhance surgical education and help hospitals drive digital transformation. Distance learning acceptance is increasing in all areas of healthcare – NUCLeUS LIVE allows you to safely and securely train the next generation of surgeons.
Key features of NUCLeUS LIVE:Live video broadcast – watch high quality live streams anytime, anywhere over an internet connection. Multiple parallel live streams available right from the Operating Room. Each viewer can select the streams they want access on their devices.
Two-way voice and annotation transmission – high-quality audio conferencing allows participants to discuss and annotate the video in real time. Multiple participants can join the chat from within the OR or from NUCLeUS LIVE remotely to create a truly collaborative workspace.
Secure communication – MFA ensures that only authorised viewers outside the hospital gain access to the live session through an invitation email from the Operating Room.
No extra hardware required– NUCLeUS LIVE doesn't require any additional IT hardware or equipment to be installed making deployment simple and efficient.
NUCLeUS LIVE. The next-generation surgical cloud-sharing service.