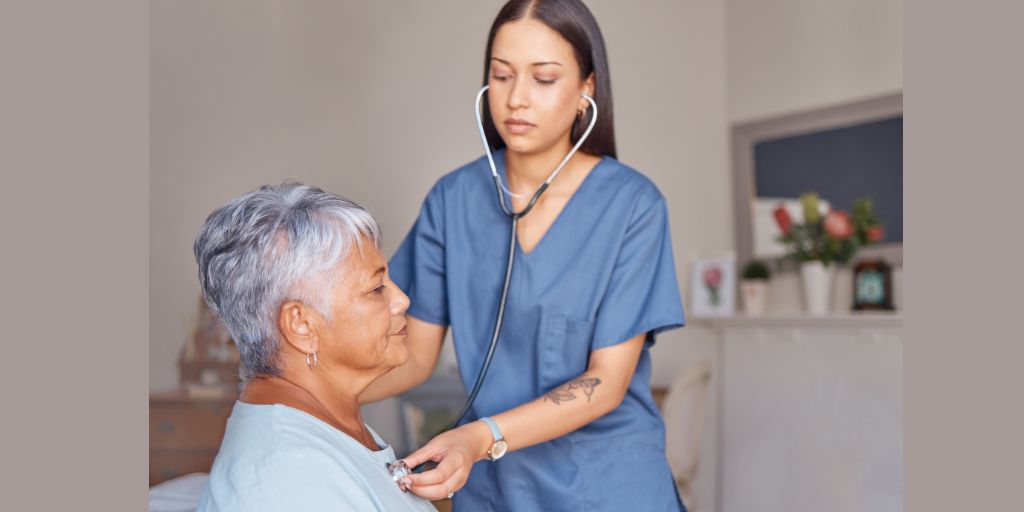 This week is Heart failure awareness week and north Cumbria's NHS is highlighting its team of specialist nurses who help patients manage the condition.
Sandra Atkinson, 69, from Workington suffered a heart attack in 2020 which resulted in heart failure. She has spoken to us about how the heart failure team have improved her quality of life.
Sandra said:
"I had the heart attack and then was taken to the Cumberland Infirmary for an angiogram. This revealed that my arteries were not suitable for a stent and I would need a triple heart bypass instead. It was a terrible shock and so upsetting, because I wasn't aware I had a heart condition before this."
"After a short stay in Carlisle Infirmary the ambulance transferred me to the Freeman's hospital. This all happened after the first lockdown and I had been really worried about COVID. I asked my doctor if the anxiety over COVID could have caused my heart attack, but thankfully he said no."
Sandra has always lived a healthy lifestyle and was always on the go. She was recovering from her major heart operation, and hoped she was getting back to normal but she began to get pains in her heart while walking. And then lost her voice completely for 3 months.
She said: "It was really scary to be getting pains in my heart again and to completely lose my voice for so long. There was concern that the surgery had caused the voice loss but they concluded it was caused by trauma and stress. And thankfully it did return."
Sandra was worried as the pain in her chest persisted but after an ultrasound, she was diagnosed with Left Ventricular Failure
Jennifer Barbour, Heart Failure Specialist Nurse at North Cumbria Integrated Care NHS Foundation Trust, said:
"Heart failure means that your heart isn't pumping blood and oxygen around the body as well as it should. It doesn't mean your heart has stopped working, however you would need treatment to support it to work better and stop is getting worse."
She said:
"It's something that I won't recover from but I have been supported by the heart failure nurses to manage it"
"Nicola from the heart failure team was brilliant. She helped me understand how my heart now functions, and with the help of medication, how I can live well with my condition. Knowing all that made me feel at ease."
"It's been a bit of a journey, but with the help of the team, I really am starting to feel back to normal and want to reassure others that with the right help, it will get better."
Nicola Pattinson, Community Heart Failure Specialist Nurse said: "We are a community-based service called Heart Failure Specialist Nurses (HFSN) who support those diagnosed with Moderate to Severe Left Ventricular Systolic Dysfunction (LVSD).
"We offer education, monitoring, symptom management, medication support and individualised care plans in collaboration with cardiology consultants.
"We see patients in community settings and serve individuals who have a confirmed diagnosis and management plan from a consultant cardiologist. NCIC also has in-hospital heart failure nurses who provide support to individuals in the hospital setting."
In the UK the current estimate of people suffering with heart failure is around 900,000, with 60,000 new cases each year.
The main symptoms of heart failure are:
·       Shortness of breath at rest, after activity, when lying down or waking you in the middle of the night
·       Swollen feet, ankles, stomach or around the lower back area – could be caused by fluid build-up
·       Feeling unusually tired and exhausted most of the time
If you are suffering with these symptoms, please arrange to speak to your GP.
Jennifer explains possible causes:
"Heart failure can be caused by many conditions but the main causes are heart attack, inherited heart conditions (e.g. cardiomyopathy), high blood pressure, heart rhythm and valve problems, and inflammation of the heart (e.g. infection) or toxins (e.g alcohol)
"These conditions can put a strain on the pumping muscle of the heart and may cause heart failure symptoms"
Find out more the NHS website.