0
14th September 2022 9:28 am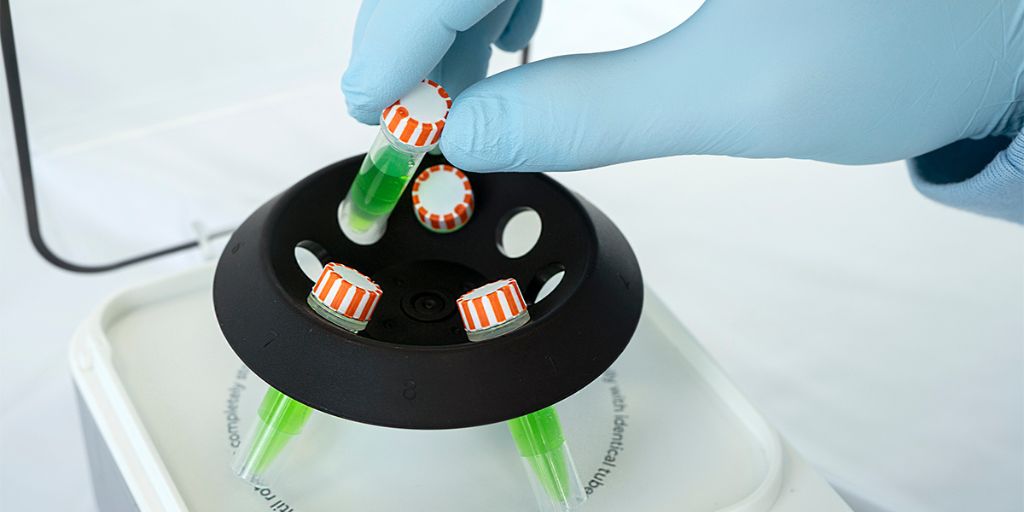 Multitasking scientists are set to benefit from a new laboratory product which combines ease of use and unique design – the Starlab Minicentrifuge.
Designed with one-handed operation in mind, the new device follows on from the Mini Fuge Plus and once again, user-friendliness is central to its design.
The Hamburg-based lab products manufacturer, which has a base in Milton Keynes, unveiled its latest product on Monday, September 5 following a rigorous development process.
It is the first product designed with a unique new look to reflect the company's award-winning branding. In 2020, Starlab decided to inject some colour into the otherwise sterile lab world and its new branding won a Red Dot Award, an international competition for product design and design concepts.
The redesigned Starlab Minicentrifuge is not just a good looker, it also makes the daily routine of spin downs in the lab much easier. As scientists are usually multi-tasking and holding different objects at the same time, being able to operate the device with one hand was a feature that was commented on during field testing.
Klaus Ambos, Managing Director of Starlab, said: "We were guided by two objectives during development. Firstly, we want to stand out in an overcrowded market with our unique design. Secondly, functional design is first and foremost the starting point for easier operation. Every aspect of the Starlab Minicentrifuge was developed with user-friendliness and functionality in mind."
The seamless function allows easy one-handed operation. Thanks to its magnetic lid lock, users can close the minicentrifuge softly and spinning starts automatically. At the end of the run, the brake is activated by a glove-compatible touch button and the cover lock is released. Should the power fail for any reason while the minicentrifuge is running, the device has an override function which opens the cover to ensure the samples are not locked inside.
The top priority during the development process, according to Starlab, was to design a successor to the Mini Fuge Plus, which is more intuitive than ever to operate. The central design element – a wave – provides a fluid design that embodies Starlab's identity as a liquid handling provider. The wave runs through the entire, two-tone housing design, giving the unit its definitive style.
The Minicentrifuge is compatible with a large selection of tubes and is supplied with both an 8-place tube rotor and a PCR strip rotor. Up to eight individual 1.5/2.0 ml microcentrifuge tubes can be processed using the tube rotor. 0.5 ml and 0.2 ml tubes can also be accommodated with the aid of the adapters supplied with the Minicentrifuge. The PCR strip rotor is intended for the centrifugation of up to four 8-tube PCR strips or 32 individual 0.2 ml tubes. Users can easily change rotors at the workstation without any tools.
Klaus Ambos added: "While our products are designed for daily use in the lab, they are also meant to be enjoyed. Enjoyment of the modern design but also enjoyment in operating Starlab products. We are convinced that enjoyment of work raises motivation and in the long run leads to better results – which benefits research and humanity."
Technical data for the Starlab Minicentrifuge:
Maximum speed: 6,500 rpm. ±1 %
Maximum g force: 2,500 × g
Noise level: 55 dBA
Permissible ambient temperature 2 – 40 °C
Permissible relative humidity < 80%
Power supply: 100-240 V, 50-60 Hz
Unit input: 24 VDC 12 W
Weight: < 1.2 kg
Dimensions (w x d x h): 160 x 130 x 112 mm
The new Starlab Minicentrifuge will be on sale from Monday, September 5 at the same price point as the currently available mini centrifuge.
More details about Starlab's products can be found here.