0
7th January 2021 9:30 am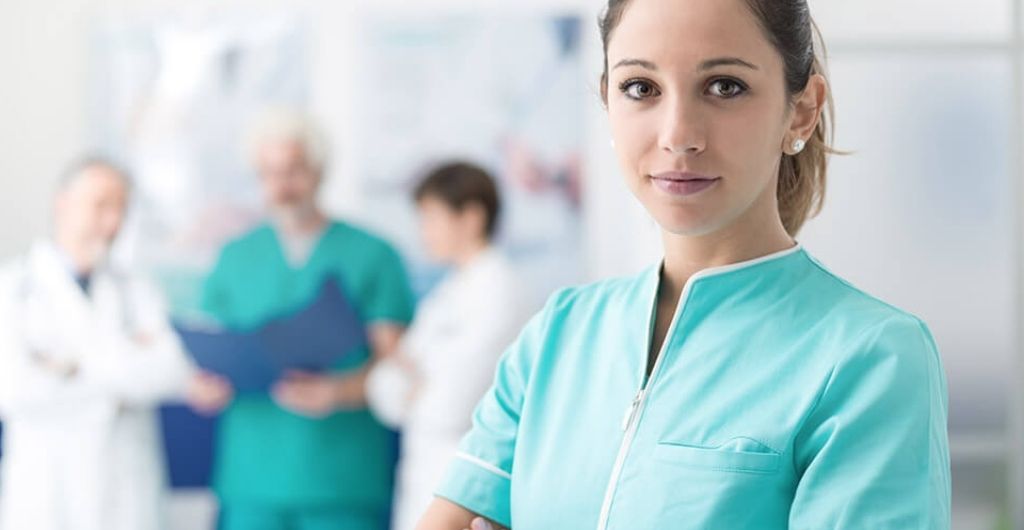 As we now begin to look ahead to 2021 and the potential for a widespread vaccine; with all the hope this brings we're also looking at another cause for uncertainty. While policy is developing quickly, there are many unanswered questions regarding staff, patient and visitor safety and security during this time.
While we believe that the vaccine rollout from January is a huge moment for the country, there will also be those who are anxious about being in a GP surgery around doctors and nurses. This could potentially lead to an increase in incidents with aggravated patients, resistance to staff, aggression or fainting. All of these are incidents that our current clients use the Little Green Button panic alarm software to assist with.
Our tips for those in the healthcare sector
While the vaccine rollout is obviously a cause for celebration and may even represent the light at the end of the tunnel, there are still some worries for those in the healthcare sector. GP practices aren't necessarily designed for a large influx of visitors over a short period, as space can be very limited. This is especially true as social distancing legislation needs to be complied with, requiring even more space.
While the NHS and GP practices do have lots of experience and planning to manage this kind of situation, this vaccine rollout is on an unprecedented scale.
At Little Green Button, we've worked with hundreds of NHS sites across the country to help keep staff safe and secure at work.
Here are our 3 top tips to help you keep your staff safe throughout the Covid-19 vaccine rollout:
1. Ensure new procedures are communicated quickly and effectively
With a lot of wider NHS procedures being written and distributed at speed, it's essential to keep on top of communicating these new processes. This will obviously include procedures on the storage and delivery of vaccines, but also new safety, security and wellbeing procedures will likely need to be introduced to support the vaccine program. Have regular check-ins with your members of staff as often as you can to ensure procedures are accurately and quickly communicated.
2. Clear governance and chain of command is essential
Having a clear set of governance and chain of command policies is vital for a time like this when a lot of decisions need to be made and communicated quickly. This is essential for security procedures as well as those around the actual delivery of the vaccine. Ensure that each member of staff clearly understands how issues should be escalated up the chain of command and set specific escalation paths for different common problems.
3. Have quick response plans in place
Having put response plans in place before any major issues crop up is an invaluable way to ensure that your practice runs as smoothly as possible. Utilise technology like software-based panic alarms to raise alarms quickly and effectively, so you and your staff can respond quickly to de-escalate any issues before they become bigger problems.
How Little Green Button can help
Little Green Button is already used in around 500 NHS sites across the country. We assist them in day-to-day uncomfortable situations and incidents that can occur when large amounts of members of the public come through staffed locations.
At Little Green Button, we're trying to help healthcare organisations who have concerns about the vaccine rollout and their staff, patient and visitor safety. We're delighted to announce that any healthcare organisation with worries about the coronavirus vaccine is entitled to a generous free trial period of the Little Green Button panic alarm and emergency notification software.
We hope this will ensure that those staff working over the vaccine rollout can feel safe and secure whilst at work. There's no pressure or expectation for you to continue using Little Green Button after this trial period has ended. The trial is simply there to show you how the Little Green Button will benefit your staff and patients.
To get access to your free trial of Little Green Button, simply give us a call on 01263 801992 or sign up for the free trial at www.littlegreenbutton.com