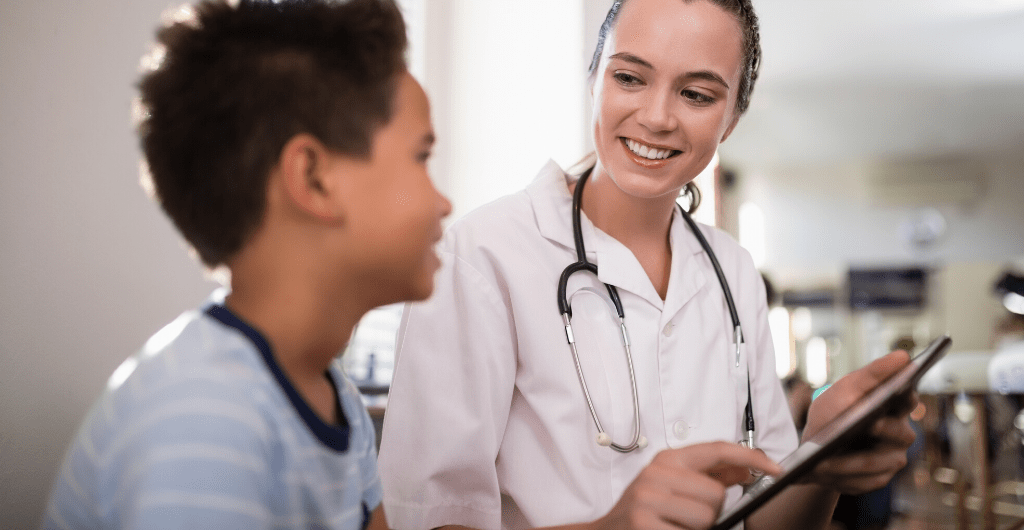 Important health information for 440,000 children across Surrey is now being held on a single region-wide information system, in an initiative designed to ensure clinicians have access to data in one place. The system will be used by more than 500 staff across three NHS providers, who together provide children's community NHS services through Children and Family Health Surrey.
CSH Surrey (the lead digital services partner for Children and Family Health Surrey) has successfully gone live on time and to a tight three-month schedule with the CarePlus child health system from System C.
This involved combining two legacy child health systems into a single unified system spanning the service's three NHS providers (CSH Surrey, First Community Health and Care, and Surrey and Borders NHS Partnership Trust) and six CCGs. This was a complex programme of work which included links to the groundbreaking National Event Management Service (NEMS) launched by NHS England and NHS Digital last year. Surrey's new CarePlus is just one of three child health systems nationally to link to NEMS, which enables child health information to be available digitally to health professionals and parents at the point of care.
As well as connecting to NEMS via FHIR messaging standards, the Surrey child health information system uses Application Programming Interfaces (APIs) to interact with the Personal Demographic Service (PDS) and with Health Intelligence for GP immunisations.
The CarePlus system will give easy access to information to support pre-school and school health programmes of care such as birth details, immunisations and screening records for all of Surrey's children – all on one system.
The NEMS interface shares event alerts with care professionals on change of address, change of GP practice, birth notification and death notification, and screening events for neonatal bloodspots, hearing and newborn infant physical examination.
Keith Woollard, director of digital services, CSH Surrey, said: "I'm very pleased with the roll out of a single child health record for the area. We've managed to achieve a very smooth transition in a short timescale and we're already seeing the benefits of providing care professionals with a single health record."
Markus Bolton, joint chief executive System C, commented, "This is a significant achievement by CSH Surrey. A key challenge with this implementation was the successful migration of data from two legacy instances of RiO, plus the integration with other systems and services. It was a complex deployment which required strong collaboration and teamwork. CSH Surrey is a great partner to work with – congratulations to everyone involved."