0
13th June 2022 12:14 pm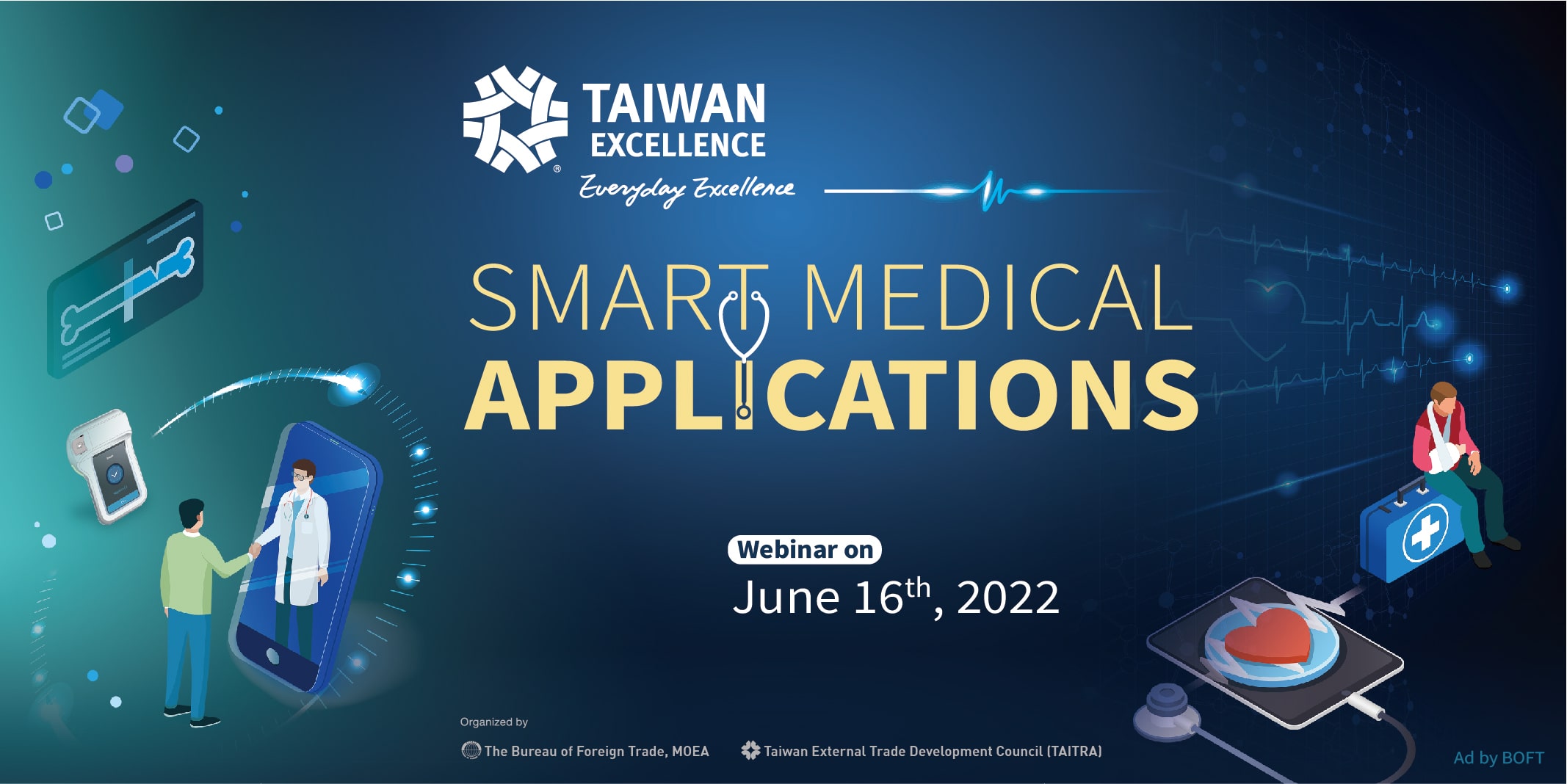 Taiwan Excellence Presents: Exploring the Medtech of Tomorrow – Free Webinar on Smart Medical Applications
As the environment for medical technology is evolving, so are we – over the past couple of years, the world has been transitioning towards a post-COVID era, and many industries are adapting to fit the new normal. Taiwan has stepped up to the challenge of innovation and taking the advancement of digital healthcare to a whole new level.
Taiwan is well-known for its solid industrial foundation, comprehensive supply chains in ICT and precision machinery, and significant experience working with electric medical devices through OEM/ODM services. Altogether, these serve to strengthen Taiwan's medical industry.
Organized by the Bureau of Foreign Trade at Taiwan's Ministry of Economic Affairs, and TAITRA, Taiwan's leading trade promotion organization, an upcoming webinar will present five award-winning brands from Taiwan offering innovative medical technology and applications.
This event will feature Medimaging Integrated Solution (MiiS), iXensor, Wellell (formerly Apex Medical Corp), IEI and United Orthopedic. These medtech brands emerged stronger from the coronavirus pandemic and are keen to share their insights on building resilience and managing healthcare statistics more proactively.
The webinar will also feature opening remarks from a representative of the Taiwan Medical and Biotech Industry Association, and from Dr. Matthew Hui-Ming Ma, Vice Superintendent of National Taiwan University Hospital, Yunlin Branch.
This free event will take place on Thursday 16th June at 9:00 am BST. Register HERE.
For more information:
Event Website: https://sites.google.com/view/2022-smart-medical-application/
Taiwan Excellence Award https://www.taiwanexcellence.org/en
Taiwan Healthcare Hub: https://healthcare.taiwantrade.com/home/home.html