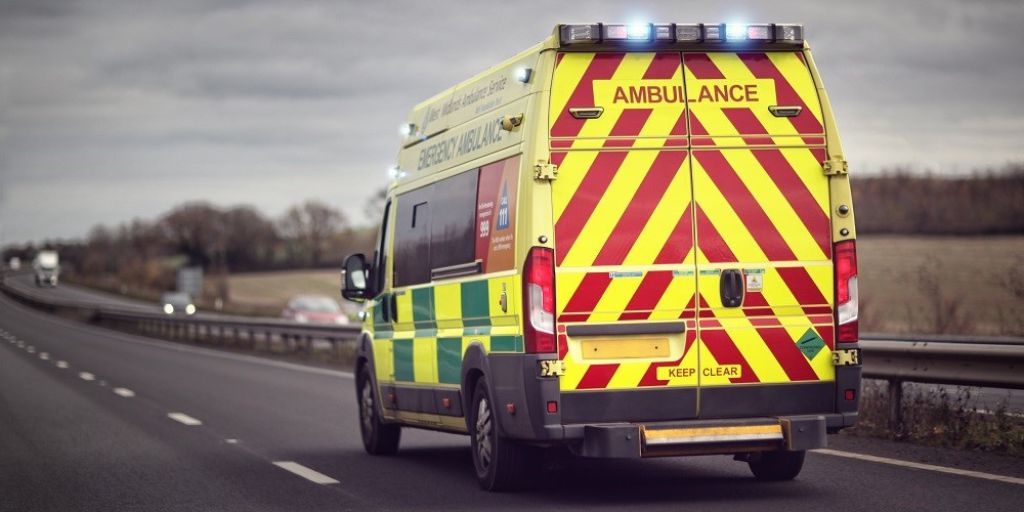 More than 390,000 people who called 999 in March 2022 with emergencies including suspected stroke waited an over an hour for an ambulance, today's (14.04.22) figures show.
Today's data release from NHS England shows that the average response time to category 2 emergencies like stroke was 1 hour 1 minute (01:01:03) over three times the 18 minute response time target. The 90th centile target of 40 minutes also wasn't met as this took 2 hours and 17 minutes (02:17:10) in March 2022.
Juliet Bouverie OBE, Chief Executive of the Stroke Association, said: "Stroke is a medical emergency and every minute is critical. I am incredibly worried that this deepening crisis situation for the ambulance service could have life-threatening consequences for thousands of stroke patients. Over the past few years, ambulance delays and the time taken for stroke patients to get appropriate treatments have both crept up. But now we are seeing wait times at a record and dangerous high. Ambulance delays have a domino effect – resulting in delayed or missed chances for treatment and can result in severe disability or worse death.
"We're hugely grateful to ambulance call handlers, paramedics and stroke clinicians who are working tirelessly under extreme pressure, which has been exacerbated by the Covid-19 pandemic. But despite their best efforts, systemic challenges are severely compromising ambulance response and hospital treatment times. And we are hearing shocking accounts from stroke survivors who have had waited hours for an ambulance. Long ambulance delays are a symptom of a failing health and social care system. There's a perfect storm of pressures, with soaring demand for services, a shortfall of hospital and care home beds, and staff shortages, resulting in in a failure to get people in, through and out of hospital into follow-up care.
"We're extremely worried at the Stroke Association that stroke survivors' lives and recoveries are being put at extreme risk. The complex pressures on emergency services need addressing immediately or this crisis will escalate into the summer and autumn, bringing untold misery to stroke patients and their families. Government and NHS leaders must act now to address immediate issues – including ambulance delays and transfers, handover at A&E, in hospital care and patient discharge – and provide resources and funding to create sustainable emergency care for the future.
"Despite these ongoing challenges our advice to the public remains the same. If you spot the signs of a stroke in you or someone else, it's vital to call 999 straight away. This lines up getting scanned and seen by a stroke specialist as soon as possible when you arrive at hospital giving you or a loved one the best chance of survival and recovery."
There are 1.3 million stroke survivors in the UK, and more than 100,000 strokes annually. Most recent data show that stroke, a sudden brain attack, is fatal for one in eight (13.2%) patients. This is because for every minute a stroke goes untreated, 1.9 million brain cells die. The extra time taken for an ambulance to arrive increases the probability of avoidable death or severe disability as a consequence of stroke. The Stroke Association is incredibly concerned that the deepening crisis in ambulance services and emergency care is putting many patients at risk of experiencing more severe effects of stroke.
Around 87% of strokes are caused by a blood clot in the brain. The most widely used treatment is thrombolysis – 'clot-busting' drugs. For most people, thrombolysis must be administered within four and a half hours of stroke symptoms starting and get less effective as time goes on. Other treatments, such as mechanical thrombectomy, rely on similarly specific time windows and are more effective the sooner they are performed.