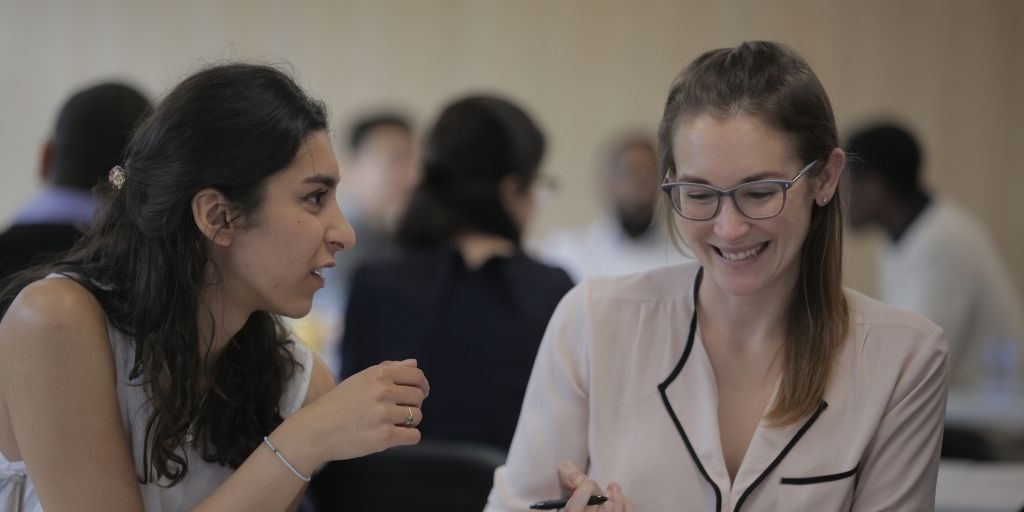 The Healthcare Leadership Academy (HLA) – which aims to inspire the next generation of healthcare professionals – has unveiled the second cohort of its transformative HLA:IDEAS programme, featuring six exciting organisations with a mission to effect change in the wider healthcare community.
HLA:IDEAS is an innovative programme open to all healthcare professionals that aims to support social entrepreneurship by helping them create a not for profit healthcare organisation
Most incubator programmes are designed for for-profit organisations, with focus on quick expansion and maximising profit. HLA:IDEAS however has been designed to support social enterprises and non-profit organisations in healthcare who face different challenges and require unique strategies for development.
The programme targeted at healthcare professionals aims to foster leadership through promoting entrepreneurship, while focusing on sustainable growth to create meaningful impact.
Dr Ali Jawad – Director of HLA IDEAS commented: "We are delighted to unveil our second cohort, featuring six fantastic organisations who are mission-driven and, like The HLA itself, want to build communities to effect change within society. We received many applications from incredible organisations, many of which have come out of HLA Scholars, their projects and their passions, as well as the wider HLA and healthcare communities.
"Through our programme, comprised of like-minded individuals who can all learn from each other, we hope to create successful national healthcare not-for-profits and charities that have an impact on real people and societies."
The programme helps participants make real change in healthcare and the wider society, and enable their non-profit organisations to become sustainable in the long term. The programme is also open to all healthcare non-profit organisations, including charities and community interest companies.
Below are the six organisations that are part of the latest cohort:
● In2MedSchool – founded by Dr. Brian Wang in September 2020, In2MedSchool provides free mentoring for underprivileged school and college students aspiring to study Medicine.
● Medics&Me – established in November 2020, Medics&Me is on a mission to enable, support and inspire students from widening participation backgrounds to become the next generation of doctors.
● The Phoenix Project – founded in 2019 by medical students at the University of Nottingham, the Phoenix Project is a charity which exists to support the qualification of displaced doctors to practice in the UK.
● Pathway to Med – with a vision to increase accessibility to medicine, Pathway to Med provides free personalised mentorship for state school students applying to study Medicine at university.
● African Caribbean Medical Mentors (ACMM) – established in June 2017, ACMM is a charitable organisation, which aims to realise the potential of current and future black doctors and dentists.
● Mind Health – a health-positive wellbeing platform founded in September 2020 that aims to empower, equip and engage medical students with ideas and tools to improve their health, wellbeing and self-care.
All the applicants will go on to receive bespoke mentorship and support to help their organisations grow and expand as part of the 2021 HLA:IDEAS programme. During the first year, this will be focussed on strengthening their team and organisation governance, growing social media presence, as well as providing opportunities to collaborate with other organisations on the programme.
The HLA was founded by Dr Johann Malawana in 2016 in response to demand from young clinicians and students to learn about leadership. The HLA aims to inspire and support healthcare students and professionals to change the world of healthcare through leadership, one small step at a time.
Within the HLA programme there are two distinct strands:
● HLA Scholars – a year programme designed to offer leadership skills to healthcare professionals
● HLA:IDEAS – two year programme designed to mentor healthcare professionals and help them develop their not for profit organisations into long term robust organisations