0
17th March 2021 2:00 pm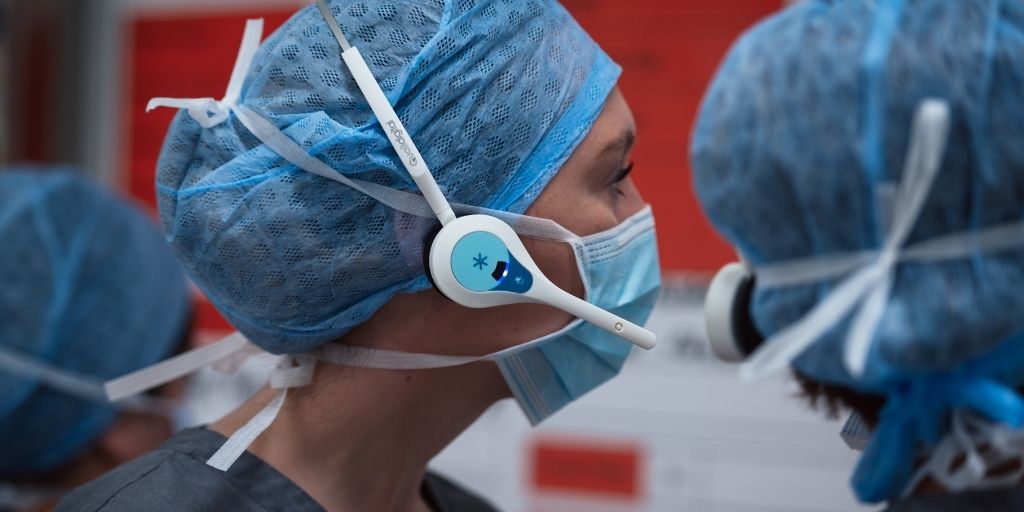 As a recent paper by Iqrar Ahmed examines, the concept of the Hospital of the Future (HoF) has gained much traction in recent years. And, as the global pandemic has highlighted significant further strains on the acute healthcare setting, we're seeing a collective attention on resuming business "better than usual(1)". This means enhancing the way in which healthcare services are provided to patients, while also optimising resource and protecting frontline workers.
Wireless communication plays an important role in the HoF, as a means of connecting people, processes, technology and premises in a seamless communication highway. The ultimate aim, as Tom Downes, CEO, Quail Digital says, is to provide the best possible healthcare to patients; and balanced, safe and productive working conditions to hospital staff, while operating in an efficient, cost-effective and sustainable manner.
Lessons from COVID
The early days of the pandemic rapidly highlighted the challenges frontline workers faced as a result of PPE. Amongst those was the reduced capability to communicate effectively.
According to Dr. Ziv Tsafrir(2), "Protective suits afford no ability to communicate, so people resort to using sign language. When that doesn't work, fewer members of staff wear the suits, which risks exposing them to the virus." In other cases, front-line staff had to physically leave their unit to resolve a communication issue, resulting in wasted PPE and a loss of time to care.
Clearly, finding a way of improving communication without compromising either healthcare workers' own health and safety, or impacting patient care, has been critical and will remain so as part of the NHS' future preparedness plans.
As Associate Professor Andrew Holden, Director of Northern Region Interventional Radiology Service, Auckland City Hospital, New Zealand, adds: "During the initial months of the Covid-19 global pandemic, our department needed a communications system that not only enabled clear communication but was also easily cleaned and portable.
"As an Interventional Radiology department, we also needed to enable clear and safe communication between the designated 'clean' and 'contaminated' staff during operations on patients who are either confirmed or suspect COVID-19 positive. Digital headsets solved the immediate communications barriers we encountered, as well as enhancing communication in our operation rooms and enabling us to continue treating patients with the latest in innovative technologies."
Care Beyond COVID
There is strong evidence pointing to the importance of effective communication and teamwork in patient safety more generally(3). Deficiencies in teamwork and communication contribute to adverse events, highlighting that non-technical skills are as important as technical surgical skills in preventing adverse patient outcomes.
Moreover, it is clear that such pressures on frontline staff are set to remain high throughout most of 2021 as a result of the pandemic. This is evidenced by new statistics from NHS England which show that more than 200,000 patients across the country are now waiting more than a year to receive hospital treatment, and that the number of people waiting over a year for their treatment is now 150 times higher than in 2019.
There is an increased body of evidence that noise can have a very detrimental impact on an individual's performance and wellbeing, from a lack of concentration to stress. Within an office environment, research suggests workers can be up to 66% less productive when exposed to just one nearby conversation. Within a high pressure environment such as an OR, the implications of such noise related stress are even more significant. With staff under inordinate amounts of pressure and a focus on mental wellbeing, it is essential to grasp any opportunity to minimise stress; a challenge that wireless communication is proven to address(4).
Thinking beyond Boundaries
Within the concept of the Hospital of the Future, it is also important to think beyond the physical boundary of the hospital site. As the NHS moves towards the introduction of Integrated Care Systems, the HoF concept might also involve home- or remote-care facilities, as well as having the capability to connect multi-disciplinary teams regardless of their physical location.
As Professor Holden explains, wireless communication is a great enabler for this. "Before the Covid-19 global pandemic, our department often hosted international teams with new devices, and trials," he says. "Now, with intense travel restrictions into New Zealand, we have begun to utilise streaming capabilities to enable our patients to still have access to the latest in advanced technologies. Digital communication has been seamlessly integrated into our broadcasting system and we are able to communicate with not only our own staff onsite, but also with company representatives across the globe."
Conclusion
As we begin to reconceive what the optimal care pathway might be in a post-COVID – or always-present COVID – world, managing scarce acute resources efficiently and sustainably is key, whilst also safeguarding frontline workers and providing the best possible healthcare to patients.
Technology, such as digital and wireless communication, will play a fundamental role in achieving this objective.
1. https://www.nuffieldtrust.org.uk/files/2020-06/nhs-returning-to-normal-nigeledwards-nuffield-trust.pdf
2. https://hmcisrael.com/doctor/ziv-tsafrir/
3. Gawande AA, Zinner MJ, Studdert DM, Brennan TA. Analysis of errors reported by surgeons at three teaching hospitals. Surgery. 2003; 133:614–21. https://doi.org/10.1067/msy.2003.169 PMID: 12796727
4. Lingard L, Espin S, Whyte S, Regehr G, Baker G, Reznick R, et al. Communication failures in the operating room: an observational classification of recurrent types and effects. Qual Saf Health Care. 2004; 13:330–4. https://doi.org/10.1136/qshc.2003.008425 PMID: 15465935