0
16th December 2021 10:00 am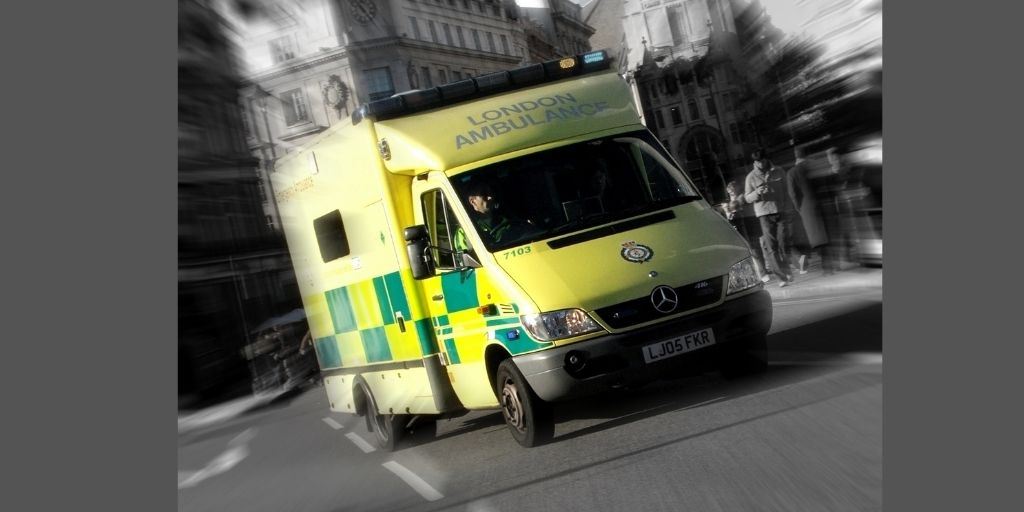 IT infrastructure has the power to improve patient care and reduce pressure on clinicians. This is not an exaggeration. The right network and wireless infrastructure will support myriad intuitive enhancements that will deliver a platform for the seamless functioning of critical services today, and transform the healthcare of tomorrow. And yet too often healthcare organisations see an updated digital infrastructure as a 'nice to have', rather than an essential foundation for their future.
A modern network can vastly improve clinical workflows with the use of automation and artificial intelligence. Doctors and clinicians rely on the network for patient and clinical data so they can make decisions at the point of care. Without this, even the basics of modern medicine can be hard to deliver, let alone the benefits of emerging technologies and medical innovations.
So, if the situation is this clear cut, why are so many hospitals stuck with outdated systems and infrastructure?
What's holding Trusts back?
There are some common obstacles that get in the way of network transformation which will need to be cleared to move forward.
• Skills. One of the main challenges faced in healthcare is a shortage of specialist IT skills in areas such as networking and cybersecurity. It can be a gargantuan project to update the hospital network and enable it to stand up to increasing cyber threats, without also having to think about upskilling IT staff with teams already stretched and under pressure.
• Budget. Automating the process of keeping the network up to date, and hence functioning, is essential. But the investment to enable those processes can seem like an overwhelming cost for intangible gains, and struggle to secure sponsorship.
• Inertia. Decision-makers in healthcare know that the technology exists to transform their Trust but initiating large scale technology change can easily become mired in the demands of people, culture, money, and time.
Setting out
Negotiating the obstacles to progress is one thing, but beginning the journey to
transformation can be just as daunting.
• Bring stakeholders together. Hospital IT teams and clinicians need different things from a network. The key to getting all these stakeholders on board is to identify the outcomes that are important for the Trust as a whole and to highlight benefits for each stakeholder department. What does the hospital want to achieve? What facilities do they need? How will the network support that?
• Start at the bottom. Be realistic about your starting point – if you have legacy hospital buildings with an aging network infrastructure then this is the first place to focus. To start from scratch and address everything could take substantial investment, so get your foundation right before you move on to the 'art of the possible'.
• Give people what they want. For the Trust board, improving clinical efficiency and creating a better patient experience are vital benefits. Examples such as a patient call system that finds the nearest clinician with the right skills and availability using location services will benefit multiple stakeholders and hence gain support. The same is true of wayfinding solutions that help visitors to locate relatives and out patients to get to appointments on time, so reducing the stress of navigating a hospital.
• Connect and collaborate. Work with other Trusts to share information across your ICS region. This collaboration, combined with seamless connectivity for staff regardless of location or discipline, will provide secure access to critical resources. The result is better care for patients both on and off the hospital campus.
Tomorrow's hospital
The NHS Long Term Plan sets out the smarter use of our NHS infrastructure to improve clinical outcomes with joined-up, person-centred care and a positive, effective working environment for NHS staff.
Within the next ten years, the plan is for the NHS to be providing 'digital first' treatment. Hospital clinicians will be supported by digital tools which will increase efficiency and create a well of digital expertise. Patients will be increasingly cared for at home using intuitive wearable devices and will be helped to manage their own health, guided by digital tools.
The hospital network plays a vital part in enabling these ambitions. The desire is to make our hospitals the most IT-advanced in the world. And at the centre of this plan sits the network, connecting every service in the healthcare ecosystem. Without this, the long-term plan is simply unachievable.
It's time that the basic infrastructure was updated so we can reach our destination.
Luke Percy, public sector account director at ITGL.