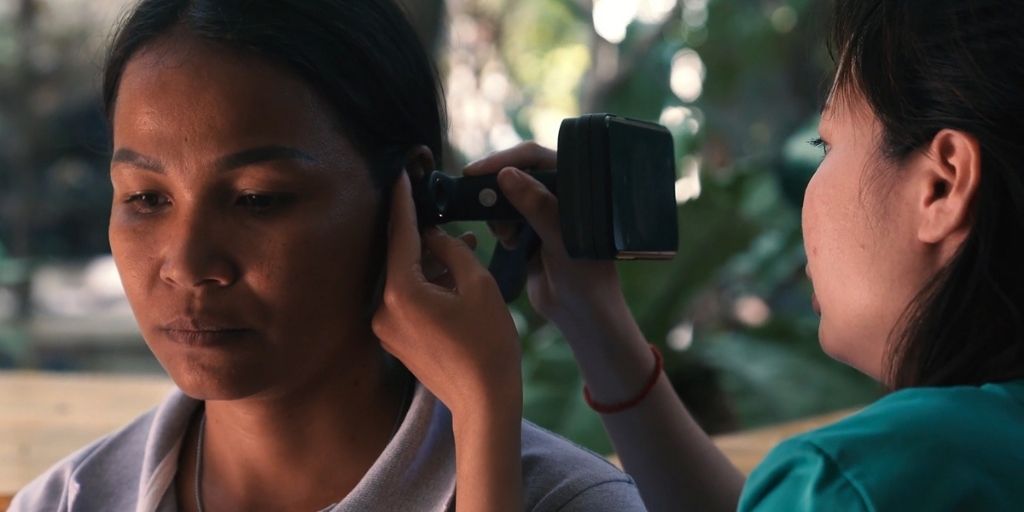 A team of doctors and medical device engineers have developed the world's first all-in-one hearing health assessment device, to help make ear healthcare more accessible to the public. The device, a portable smartphone-enabled otoscope, has the potential to shave months off waiting times for patients and ease pressure on healthcare.
According to the WHO, hearing loss affects half a billion people worldwide, an issue that has been linked to the development of dementia, increased risk of falls and social isolation. Despite this, access to hearing healthcare can be both time-consuming and frustrating, often involving multiple appointments and different specialists. This can lead to many giving up and deciding to simply live with the problem.
The Tympa System was developed by start-up company TympaHealth and medical device consultancy Team Consulting to change this. The device allows high street pharmacies and other specialists to provide patients with the full ear clinic in a single 30 minute appointment. With a unique remote review capability, the device allows health data to be shared remotely with a network of specialists across the globe, enabling clinicians to quickly acquire a second opinion, a process which usually takes months.
"This has the potential to revolutionise the pathway for people with ear and hearing problems," said Mr. Joseph Manjaly, Ear, Nose and Throat Surgeon.
Since its launch, the device has already been used for effective diagnosis and management in Cambodia, as part of TympaHealth's efforts to improve the democratisation of hearing healthcare worldwide. The device has also won multiple awards for its ease of use and innovative design, including the internationally recognised UX Design Award Gold, Good Design Award and iF Design Award.
"The Tympa System, with its integrated otoscope and micro-suction wax removal innovation, will enable a simpler, more effective pathway for patients and professionals, leading to less dropout at that crucial first stage," said Prof. Adrian Davis, Global Burden of Disease Scientific Lead for Hearing at the World Health Organisation and for England.
At a time when the COVID-19 pandemic has highlighted the incredible pressure on global healthcare, now is the time to look to new technologies such as these to help improve the democratisation of healthcare worldwide.