0
20th December 2021 1:00 pm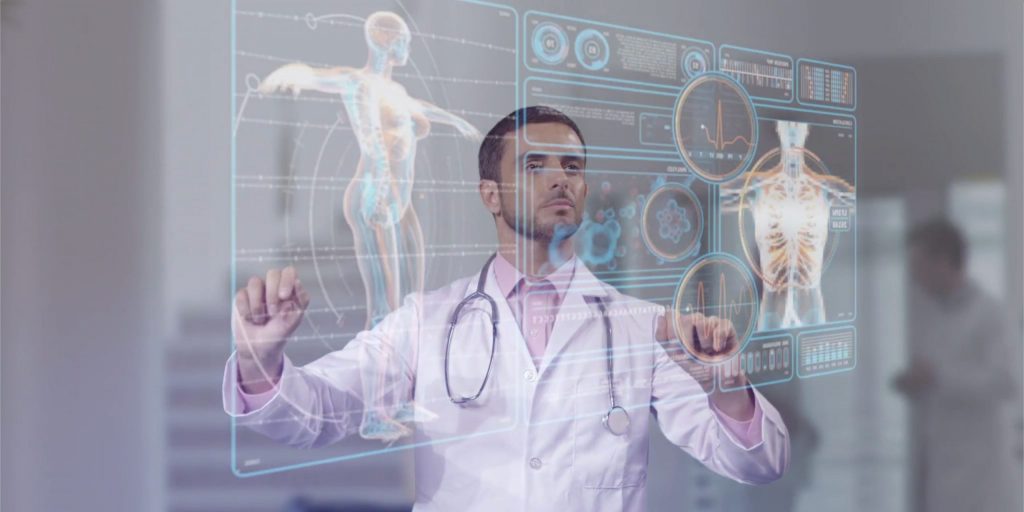 For the past few years, NHS Trusts, ICSs and other organisations have set about transforming the way they deliver care. CIOs, CDOs, data officers and IT teams have been put together, tasked with ensuring every patient gets effective, digitally enabled care.
A lot of the time, this means that suppliers are brought in to provide everything they need, from design and consultancy to a complete, joined-up digital solution and ongoing technical support.
NHS Trusts and other healthcare organisations might be hesitant to put their health tech implementations into the hands of more than one vendor, especially as monolithic suppliers are better known and widely used still within the sector. But the value that a successful vendor partnership can bring is second to none. In the early stages of digital transformation especially, it's useful to bring in a wide pool of knowledge from experts who specialise in each individual area. In the end, the result is a highly tailored solution.
What it looks like to work with vendors in partnership
When a supplier chooses to specialise and work in partnership with other suppliers to deliver the full package, 'more than the sum of your parts' aptly applies. Having worked on successful projects with partners from Zetta Genomics to Cambio, we have ended up delivering something we could never have delivered alone. Healthcare, by its nature, is complicated, and we know that a specialist in each area, from data to delivery, is needed to make it successful.
The customer will get a more comprehensive solution to meet their needs, too. Healthcare organisations like NHS Trusts are huge, complex entities, and it's difficult to meet every need with one team from a single vendor. In just the past year, we have provided consultancy while bringing in data modellers from a partner, to ensure the Trust gets the maximum amount of expertise.
I have also found that the partnership approach gives clinical leads and decision-makers more confidence. We're not trying to do everything, and we won't pretend we can. Solution providers should care more about providing customers with the best solutions in the market than monopolising projects up and down the country. We have heard about doctors in the United States suffering from 'Epic burnout', so perhaps a partnership approach needs to become more mainstream.
Too many cooks?
That's what critics would say is the danger here. Managing several vendors all at once can be tricky, especially if you are doing it for the first time. It can be difficult to establish a single point of contact when you are dealing with six different companies. Managing different vendors' competing priorities, managing vendors who all want to speak directly to the CIO – all of these things can culminate in a nightmare scenario where no-one is listened to, least of all the customer. But there is another way, a wholly different approach that vendors can take, which will result in a successful partnership and a happy customer. Vendors that talk to each other as much as they talk to the customer are the kind of vendors that you want on your side.
In short, it's as much about the relationship that the vendors have with each other, as it is about the relationship that the vendors have with the customer. I think, when vendors are looking to create a strong partnership, you know from the very first meeting if it's going to be a success. Shared objectives, and a shared goal of providing the best solution is key here. Conflicting interests, and self-interest, need to be left behind. I'm happy to be working on projects that appear seamless to the customer because our relationship with our partners is so smooth.
Aside from the relationship aspect, having specific people with particular skill sets working on different elements will create an overall solution that is tailored. An out of the box, 'vanilla' solution doesn't work for everyone, and it's what can happen when working with large, monolithic suppliers.
With our partner Cambio, we have managed to create a tailored solution for a customer in Northern Ireland. With Zetta Genomics, the customer is getting an exceptional genomic big data solution. With a combination of skill-sets from every solution provider involved, we can make separate applications present themselves together, effectively as one being. In turn clinicians see one platform, one system, and one united collection of data that has been provided by a variety of vendors, to ensure every small part is run by specialists. We know that, as health tech suppliers, it's easy to pretend to know it all and to spread yourself too thin. This alternative is better for the clinicians and the suppliers.
An 'aggregated vendors' model
Using a model that presents partnerships as the standard, and detailing what that standard should involve, would be a good starting point. There are so many benefits that can emerge from blending the experience, skills and opinions of different partners.
If you take this approach, you will have not just implemented a product or a service, but you will have built a team that can go on to be successful in other places. I know this from experience, and have worked on multiple projects with Future Perfect partners like Zetta Genomics, where we have developed a strong working relationship when implementing health tech projects using different combinations of skills.
To ensure exceptional care, you need confident, digitally enabled clinicians. To ensure that, you need every part of the digital system to be supplied by a specialist. And to make that work smoothly, it all starts with how vendors can work in partnership to bring their systems together and make it shine as one unit.