0
5th October 2021 10:00 am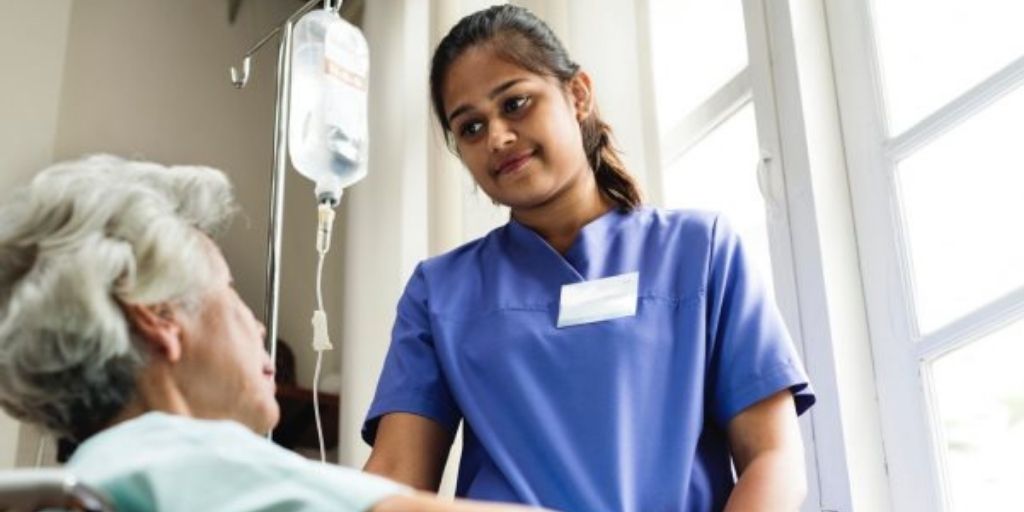 According to the latest statistics,* UK health care assistant and auxiliary nursing job vacancies rose by 273.5% (to June 2021) in the preceding 12 months.  A combination of Brexit and the pandemic has significantly increased demand leading to these unprecedented shortages.  The Government has responded by adding nursing auxiliary and assistants to its Shortage Occupation List, making these occupations the only unregulated professions on the list.
The NHS, the UK's largest employer, and the private sector face considerable shortages in this sector, and an influx of overseas support staff is crucial to the NHS operating successfully. These unregulated roles support doctors and nurses and include support staff for ambulances, scientific, therapeutic services, and healthcare assistants.
These jobs include:
Auxiliary nurses
Health care assistants (hospital service)
Health care support workers
Nursing assistants
Nursing auxiliaries
In 2020, 10% of NHS clinical support staff were non-British and came from a list of government-approved countries, including many non-English speaking ones. The NHS is casting its recruitment net worldwide to include English and non-English speaking applicants, including some EU countries such as Poland, Italy and Romania.
Non-English speaking applicants need to satisfy the requirements of the UK's points-based visa system, including passing the International ESOL SELT B1 listening, reading, writing and speaking exams.
LanguageCert is one of the Home Office approved language providers that offers a computer-based SELT B1 exam. Organised into three sections, it can take up to 2 hours and 10 minutes to finish, with results issued up to five days upon completion of the exam.
Andy Harrison of LanguageCert says: "We know that our candidates' chances of successfully passing the International ESOL SELT exam increase if they take advantage of the tools and resources available on our website.  We provide practice papers and top-quality learning material, including resources from Burlington Books, one of Europe's most respected publishers of English Language teaching materials. Our goal is to help people get the right English language qualifications to help them start their new lives in the UK".
"Working in healthcare can be extremely rewarding, and the UK has always been seen as an attractive proposition for unqualified health care wishing to work in both the NHS and the private sector. Despite Brexit, there are opportunities for people from the EU and further afield to come live and work here as long as you pass the necessary English exam.  While there are no formal academic entry requirements for roles in this sector, there is on-the-job training and NVQs, and SVQs in care are available at Levels 2 and 3. Getting the International ESOL B1 SELT qualification can open doors to a satisfying career in the UK", continued Andy.