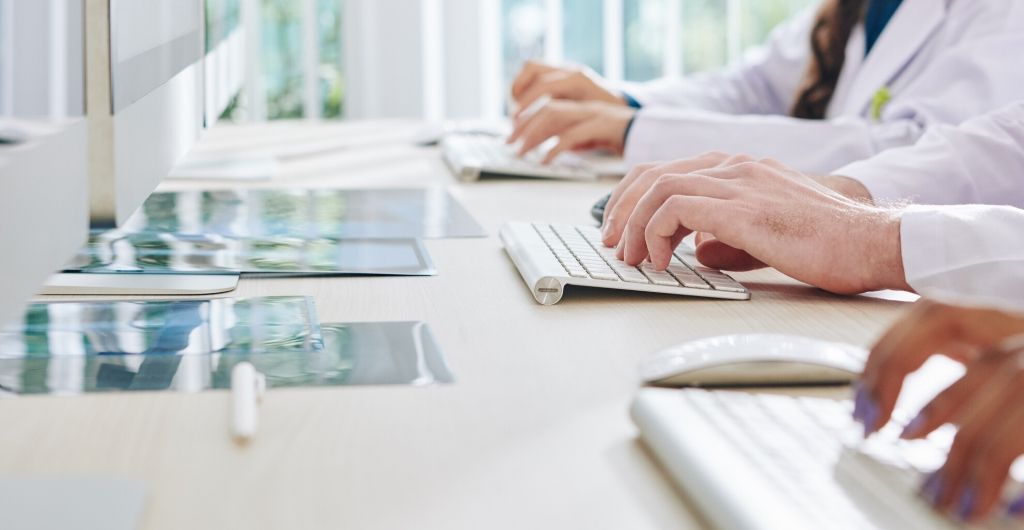 Analysing patterns in what people say about back pain on social media may hold a key to faster diagnosis and better support for people with ankylosing spondylitis (AS), new research from the charity White Swan and researchers from the Royal National Hospital for Rheumatic Diseases shows.
Ankylosing spondylitis is a chronic type of inflammatory arthritis that primarily affects the spine. Signs and symptoms of AS, including back pain and stiffness, typically develop in a person's adolescence. Over time, AS can cause the vertebrae to fuse together, and it can also impact the shoulders, ribs, knees, hips and feet. Complications with the eyes, bowels, heart and lungs may also develop, significantly impacting quality of life.
Affecting about 0.1% to 2.0% of the population, AS can be difficult to diagnose. However, highly effective therapies, such as biologics, can suppress inflammation and decrease progression of AS when used early on in the course of the disease, making swift diagnosis and early treatment a goal for both patients and their clinicians alike.
As more people take to the internet to seek out health information, social media has seen an explosion in conversations related to health symptoms including back pain, and the large volume of data available online provides a unique, previously untapped opportunity to look for patterns in how people with diseases like AS describe their symptoms.
In the first exploratory study of its kind, newly published in Rheumatology International, Raj Sengupta and Elizabeth Reilly of the Royal National Hospital for Rheumatic Diseases, at the Royal United Hospitals Bath, used White Swan's proprietary technology to perform a cross-sectional review of all mentions of back pain and AS worldwide.
Including blogs, social media platforms, websites, and discussion boards, the analysis used natural language processing and artificial intelligence to explore who is driving discussions of AS online, and what people are saying about their symptoms.
The team found that the current online conversation about AS is on the rise, and patients appear to be well informed, particularly about seeking diagnoses and treatment options. According to the researchers, this demonstrates an opportunity for clinicians to identify patients who may have AS sooner, and it provides advocacy groups an opportunity to provide better support and information for patients during their journey to help facilitate a faster diagnosis and – ultimately – timelier, potentially prognosis-changing care.
According to Dr Reilly, "utilising this sort of large volume data is a novel way of evaluating the patient perspective of disease, often before patients have come into contact with our services. This work has demonstrated how large the conversation is online regarding back pain, and ankylosing spondylitis. It has highlighted influential sites hosting these discussions and important associated topics, such as exercise. This presents exciting potential opportunities for engagement and collaboration, to advance patient education and drive earlier presentation to healthcare services."
White Swan's co-founder, Steve King, added, "I am so proud of our White Swan team for achieving this milestone event. For our charity and amazing volunteers, being chosen as partners and being published in an official academic paper shows not just the robustness of our approach, but the power that White Swan could have on millions of people around the world. Ankylosing spondylitis is a terrible, and often debilitating condition for many, but it is just one that we aim to help medical professionals learn more about and diagnose faster."
The next steps for exploration in this area include analysis of social data to look for key words and phrases that were used pre-AS diagnosis versus those with no AS diagnosis. That then potentially informs the development of a patient facing data collection tool that could aid earlier diagnosis.