0
21st March 2022 10:00 am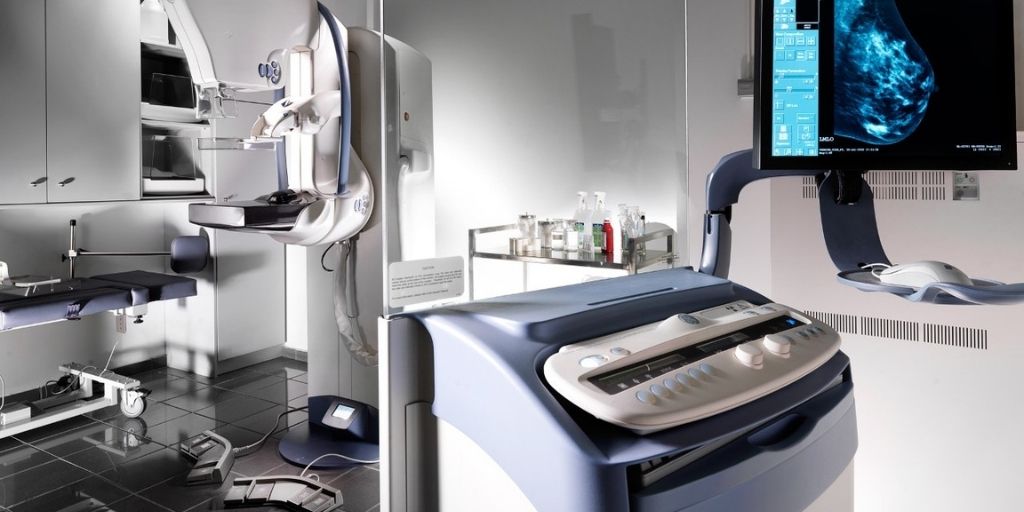 Vara – the deeptech startup on a mission to provide every woman worldwide with lifesaving access to better breast cancer screening – is today announcing its latest international partnership with MITERA Hospital in Athens.
MITERA is the largest Private Hospital in Greece and member of Hellenic Healthcare Group, the largest healthcare services group in Greece.
The partnership is the first step in MITERA and Vara's shared mission to increase access to breast screening for women across Greece, and the rest of the world. MITERA has a 40-year legacy of providing healthcare in which it has revolutionized comprehensive healthcare to patients  across Athens.
Its next vision is to put this comprehensive care closer to women across the country; to enable decentralized  screening centers in towns, villages and surrounding islands. Women in these rural regions are currently disadvantaged due to a lack of access to quality-assured breast screening services.
It is envisaged that these screening centers will feed into highly specialized diagnostic clinics where further diagnostic work-up and appropriate management will be ensured.
Combining the power of AI and radiologists
Vara's AI-powered platform is set to play an important role in MITERA's plan. Vara combines the power of AI with the strengths of human radiologists, in order to make both better.
Through its partnership with MITERA, Vara will be able to support and complement the work of radiologists on the ground at its screening centers  nationwide – to improve efficiency  and increase screening rates. Vara has already proven the efficacy of its technology in Germany where it is currently integrated in more than 20% of screening units. Vara's AI has been trained and evaluated on more than 6 million mammograms.
Democratising access to better screening
There are 700,000 deaths from breast cancer every year across the globe. Catching breast cancer early, through sufficient screening programmes, can significantly increase the chances of survival, from 27% to 98%. However, only a few countries offer such screening programmes.
This creates a divergence in the chances of survival, depending on where women live and their ability to afford expensive private screening. In fact, figures suggest that 70% of such deaths happen in low and middle income countries, in part due to the inability to diagnose early caused by lack of technology, awareness and a lack of specialized doctors and radiologists.
In Greece, breast cancer is the most common cancer among women with more than 7,770 new cases in 2020. It's also the third most common cancer in the entire Greek population  representing 12% of all cancer cases in 2020.
The first stage of Vara's partnership with MITERA will be to set up Vara's screening  platform in the other hospitals of HHG. Over the past four decades, MITERA has been offering healthcare services to women, children and families in Athens.
Dr. Alexandra Athanasiou, who is Head of Breast Imaging Department at MITERA, will oversee the project. Dr. Athanasiou has 20 years of experience as a radiologist, forms part of the Vara advisory board and is a member of Europe's leading breast imaging society, the EUSOBI Executive Board.
Jonas Muff, co-founder and CEO of Vara, said: "It's completely unjust that millions of women worldwide have an increased risk of dying from breast cancer, or are having to undergo invasive treatments because of a lack of sufficient screening. Health pioneers like MITERA, and Dr. Alexandra Athanasiou's team are working tirelessly to close this diagnostic gap in Greece and we're delighted to be bringing our AI-powered platform to join them in this cause. Used in this way, our technology can help make screening affordable and accessible to women who, without it, are being denied access to what we believe are their fundamental rights to better breast cancer care."
Dr. Alexandra Athanasiou, Head of Breast Imaging at MITERA said: "MITERA has been at the forefront of providing comprehensive care to women for more than 40 years and our partnership with Vara will allow us to build on this experience by bringing cutting-edge diagnostic tools to the assistance of our teams of radiologists. Vara has been having a significant impact on the care of women in Germany and I'm looking forward to bringing these benefits to the women in our clinics and across Greece."
Petros Papachristou (PhD in Computer Vision), CIO of Hellenic Healthcare Group said: HHG is the leading healthcare provider in Greece and Cyprus with advanced diagnostic imaging for inpatient and outpatient care that support our specialized cancer care centres.  We expect the Vara solution at MITERA Hospital will be the starting point to expand a benchmarked solution to our hospitals and health diagnostic centres. HHG is uniquely positioned to realise the potential of AI and big data in the benefit of patients and doctors.